NostraButkus: 5 Bold Predictions for Chicago Bears vs Dallas Cowboys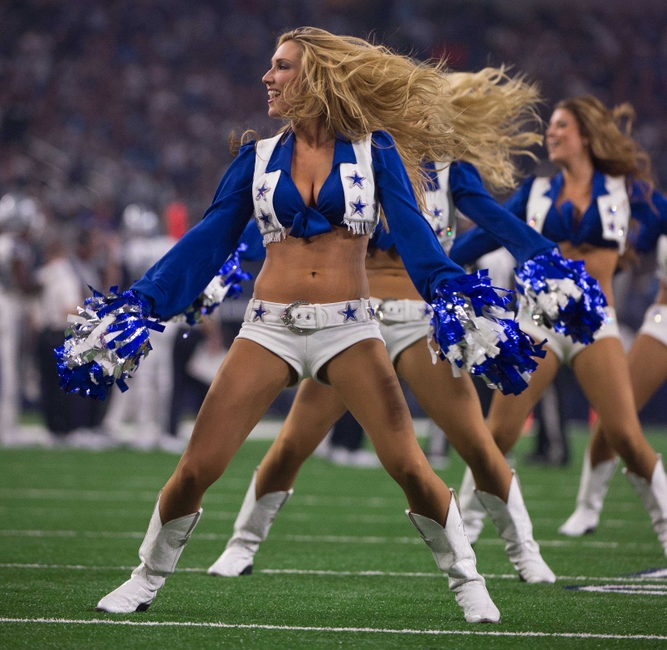 There was a great disturbance in the spiritual realm last week. A great fog was cast over all and it made the future difficult to see. NostraButkus struggled as he saw visions of the future, but the images were blurred and the future was not as clear to NostraButkus like it usually is.
NostraButkus fought through the disturbance and still hit on some of his predictions. Bobby Massie did indeed give up a sack and Alshon Jeffery was right at 100 yards (96). Unfortunately, the fog made it difficult to see which team was which. It was not Wentz, but Cutler who indeed turned it over twice and it was the Eagles, not the Bears who were victorious.
Have no fear, that disturbance has vacated the realm and NostraButkus' visions are clear once again. He has seen the future and the future is fact. Here are his five predictions for the Bears- Cowboys game on Sunday Night Football.
5. Dak Prescott will throw his first career touchdown
Prescott has played too well during his first two starts to not have any touchdown passes on the season. He's average 260 passing yards per game while completing over 60% of his passes.
The Bears pass rush hasn't exactly been piling up the sacks and Prescott has some talent around him. The Bears secondary coverage has been decent so far this season, but the Cowboys are going to be able to drive the football on the Bears defense and Prescott will hit pay dirt through the air. His first career passing TD of many will be against the Chicago Bears.
4. Eddie Royal will have more yards than Alshon Jeffery
Jeffery is banged up and is questionable, but still expected to play. Royal has been steady so far this season catching six passes in each of his first two games. Jay Cutler is out and Brian Hoyer is in. Even if Jeffery is healthy, it's hard to imagine that Hoyer is going to be able to get the ball down the field and get some big yardage quickly thanks to Jeffery's athleticism.
Royal on the other hand is very effective underneath and is great at gaining yardage seven to ten yards at a time. Hoyer isn't going to throw the ball down the field much and he's going to utilize Royal as much as he can. Royal will have his most receptions of the season and gain probably somewhere around 60 or 70 yards.
Jeffery on the other hand just won't be very effective. Perhaps three catches for roughly 50 yards. It's just not going to be his night. Royal will be the most effective receiver for the Bears on Sunday night.
3. Ezekiel Elliott will top 100 yards for the first time in his career
The Bears are banged up defensively. Danny Trevathan and Eddie Goldman will not play and there are too many Bears' defensive players to list that are questionable. This game is going to be largely kept on the ground on both sides of the ball and Elliott will reap the benefits.
Elliott gained 50 yards in week one and hit 80 in week two. He will continue to trend in the right direction and benefit from a banged up Bears defensive front. Jerrell Freeman will bring Elliott down plenty but not after he's eaten up some yardage. Elliott cracks 100 yards behind a strong Cowboys' offensive line.
2. The Bears will rush for 150 yards
This may be the boldest of all. The Bears always say they want to run the football but the first two weeks they haven't bothered. Perhaps that's because Jeremy Langford hasn't been a ball of fire. Jordan Howard sparked the offense a little last week and has earned himself some more playing time.
Howard is going to show that he is a legit NFL running back. Howard will lead the team in rushing and Langford will compliment him with his best game of the year. Perhaps the Bears will get a few more yards from Kevin White or Brian Hoyer, but the running game will be effective and reach 150 yards for the game.
1. The Cowboys will cruise on Sunday Night Football
Even if the running game for Chicago works, it won't be enough to out score the Dallas Cowboys. The Cowboys offense will have its way with the Bears' banged up defense. Elliott's solid game and Prescott's effectiveness will be too much to overcome.
The Bears may run the ball well, but Hoyer's passing attack won't exactly light the world on fire. The Bears offense will look a little better, but there simply will be too many issues to overcome.
Final Score- Cowboys 27, Bears 16
More from Bear Goggles On
This article originally appeared on