Norv Turner resigns as Minnesota Vikings offensive coordinator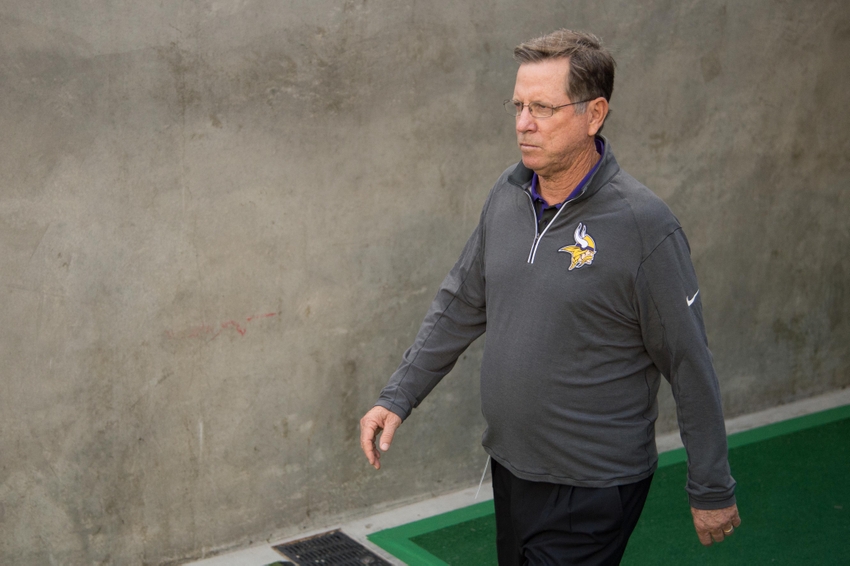 Norv Turner has announced his resignation as offensive coordinator of the Minnesota Vikings.
The Minnesota Vikings have lost two straight games, and now an offensive coordinator. Norv turner resigned on Wednesday as the teams' offensive play caller, in a move that has created shockwaves throughout the NFL.
ESPN's Adam Schefter first reported the news and it was later confirmed by other reporters throughout the league. Schefter also confirmed tight end coach Pat Shurmur will succeed Turner as coordinator.
Shurmur coached quarterback Vikings Sam Bradford when the two worked with the St. Louis Rams, so his promotion makes sense. Still, it's an eye-catching announcement from the NFC North leaders. But it's perhaps not altogether surprising.
After all, the Minnesota offense has stumbled in recent weeks. The Vikings managed just 20 points total in two-straight defeats to the Philadelphia Eagles and Chicago Bears, respectively.
In fact, the Vikings are ranked 31st in total offense, per the league's official site. The loss of star running back Adrian Peterson has hamstrung Turner's schemes.
So have injuries along the offensive line. Having to integrate Bradford into the playbook has also slowed things, while Teddy Bridgewater is on the shelf.
But Turner's case also hasn't been helped by a failure to generate big plays. He hasn't been able to get top drat pick wide receiver Laquon Treadwell up to speed and on the field.
Vikings head coach Mike Zimmer knows he has a playoff-quality defense. But Minnesota won't go far in the postseaosn without an offense able to carry its own weight.
Turner's unit simply hasn't done that in the last two years.
This article originally appeared on