Norv Turner, Minnesota Vikings right to part ways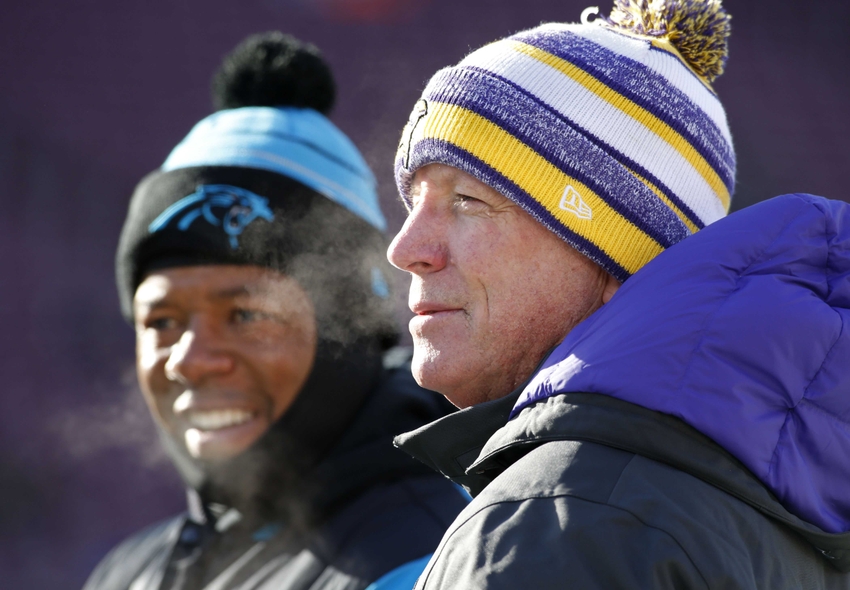 The Minnesota Vikings and Norv Turner were right to part ways, as the offensive coordinator resigned on Wednesday
Norv Turner quit as the offensive coordinator of the Minnesota Vikings on Wednesday and will be replaced by tight ends coach Pat Shurmur, according to ESPN's Adam Schefter. Whether he was forced to make the move behind closed doors by someone else or this was a personal decision, Turner's resignation is the best move for both coach and the Vikings.
For the Vikings, this means getting a coordinator better suited to their current personnel. Specifically in this case, Shurmur's history with quarterback Sam Bradford will be key to the offensive future of the Vikings moving forward.
Shurmur coached Bradford with the St. Louis Rams back in 2010 and with the Philadelphia Eagles in 2015. He knows how to get the best out of an intelligent signal-caller who likes a quick pace, but lacks elite arm strength.
Neither of those things really suited the Turner offense. But Shurmur will construct a scheme sure to give Bradford simpler reads and quicker throws. Most of those throws need to be of the short variety and they must target shallow crossing routes designed to maximize yards after the catch.
Those concepts fit the west coast roots Shurmur has favored as a former assistant of Kansas City Chiefs head coach Andy Reid. His principles will also prove be great news for Minnesota's top draft pick, wide receiver Laquon Treadwell. The so far missing-in-action wide receiver will be liberated now that Turner is no longer calling the plays. Treadwell was never simpatico with a passing philosophy based on pushing the ball deep.
Turner is a longtime proponent of the Air Coryell way of moving the ball. He honed his adherence to a vertical-passing mantra as quarterbacks coach of the Los Angeles Rams in the 1980s. Then it was all about Jim Everett going bombs away to Henry Ellard and Flipper Anderson.
But the Vikings don't have the receivers to make that plan work. It's why Turner's intention to make Treadwell feared on the 'Bang 8' route hasn't worked. Treadwell is more of an underneath, possession-type. He's a big-bodied and sure-handed target who can quickly become a quarterback's go-to target in the right scheme.
Shurmur's diet of short slants and intermediate hooks and curls will let Treadwell finally get on the field and make an impact. His west coast adherence will also see more passes thrown to the running backs.
The Vikings have just 28 receptions by running backs this season. It's a number sure to improve now that Shurmur is designing game plans. He'll surely get useful backfield pass-catcher Ronnie Hillman more involved.
A short, high-percentage passing game is the best way to compensate for the lack of a credible ground attack, while Adrian Peterson is injured.
The next thing the Vikings will get sans Turner is a quicker offense. Shurmur and Bradford were in Philadelphia last season while Chip Kelly still coached the Eagles. They saw firsthand how to run a scheme swift enough to bypass pesky things like huddles, dense terminology and long cadences.
Bradford enjoyed the best season of his career in terms of passing yards as an Eagle in 2015. A quick-break attack would also ease the pressure on an injury riddled O-line that's allowed 19 sacks through seven games.
Turner never had the weapons he needed to make his deep attack work. Tight end Kyle Rudolph is too plodding to be his Antonio Gates, while Minnesota's outside receivers don't have the size or speed he covets.
Still, Turner remains a creative play-caller who shouldn't be short of work for long. Meanwhile, the Vikings now have a coordinator more in-tune with the strengths and weaknesses of their personnel.
This will ultimately prove the right move for both Turner and the Vikings.
This article originally appeared on