Northwestern DB Makes Most Absurd Interception Ever (Video)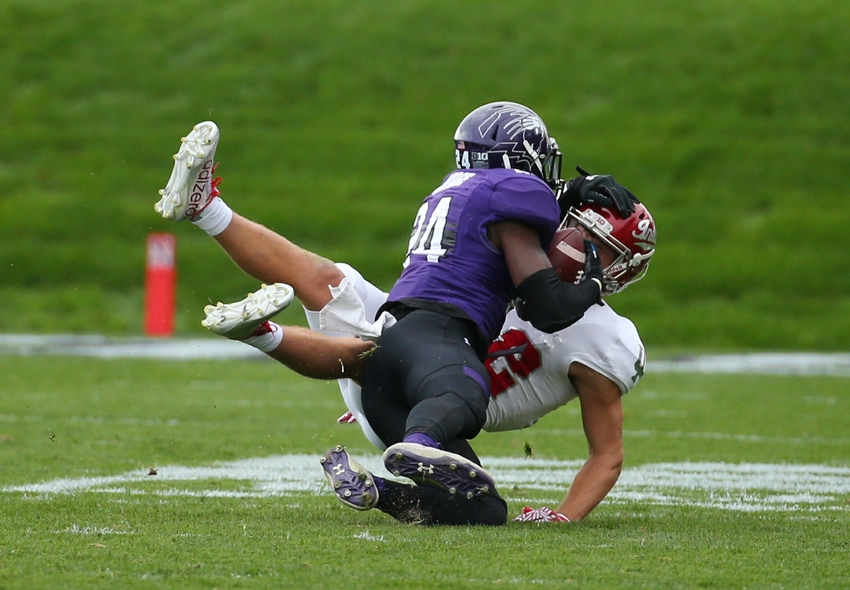 People say cornerbacks and safeties are just wide receivers who can't catch. Tell that to Northwestern defender Montre Hartage.
Having to fight their way out of a deep hole early in their season, the Wildcats knew they couldn't afford a setback against Indiana. Often the way this team has done it is through defense. So far that has been the case. While jumping out to a 24-12 lead in the 4th quarter, they were aided in a big (and incredible) way courtesy of cornerback Montre Hartage.
The play was a deep pass by Indiana in an attempt to strike for a possible touchdown. Unfortunately it was underthrown. Even so the Hoosiers still had a chance to catch it. Hartage didn't give up on the play, catching up right in the nick of time to create one of the craziest highlights of this college football season.
That absurd one-handed interception allowed Northwestern to maintain full control of the game and ended another Indiana scoring opportunity. Unless they can get over big mistakes like these, it's not going to end well for them. Especially not with the Wildcats QB Clayton Thorson already having three touchdown passes.
More from NFL Mocks
This article originally appeared on