Nolan Carroll Rips Ball From Odell Beckham Jr. on Interception (Video)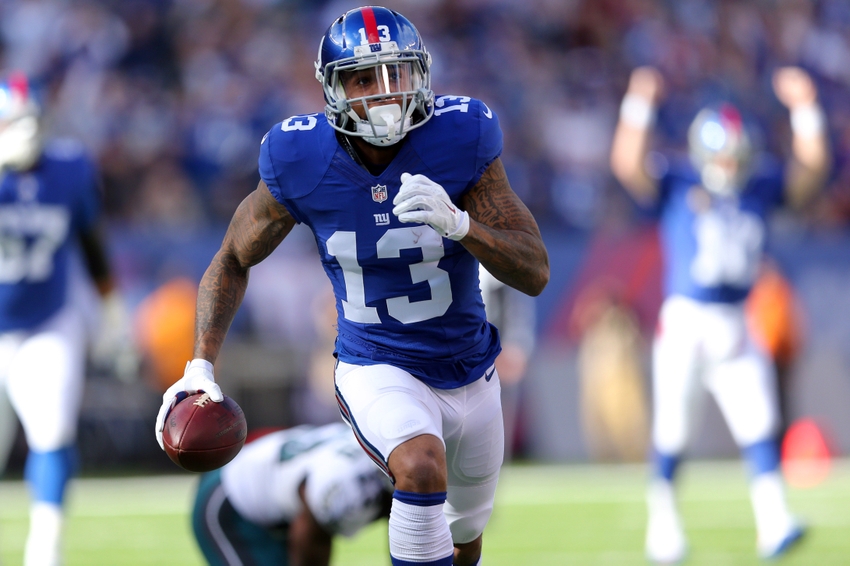 Nolan Carroll made a ridiculous play to intercept an Eli Manning pass in the fourth quarter, taking the ball right from the arms of Odell Beckham Jr.
The Philadelphia Eagles needed a big play and their cornerback Nolan Carroll came up in a big way. Throughout the game, New York Giants wide receiver Odell Beckham Jr. dominated the Eagles secondary.
He torched cornerback Leodis McKelvin for a beautiful 26-yard touchdown. He then followed that up with an awesome catch in the end zone, making McKelvin look silly in the process. His quarterback, Eli Manning, was playing lights out.
He torched the Eagles secondary with four passing touchdowns, but he threw an interception that really wasn't his fault.
This play is an interesting one because the questions of "what is a catch?" comes up. Earlier in the game, there was a play where it was called a fumble on the field, but was then reversed. The reason, the receiver did not have control of the ball. So, in theory, since that play was called that way, there was no way this play would be reversed.
Carroll does a great job of getting physical with Beckham Jr. and then he finishes the play by ripping the ball out of his arm, using one hand, to get the huge interception. It was first pick of the game for Manning, but he threw another one on the next drive.
Manning's pass was tipped at the line and Eagles linebacker Jordan Hicks made an incredible play. He dove and secured the interception and still was able to get up and gain some yards. The Eagles defense gave the Eagles a chance to win the game, but Carson Wentz's fourth down pass wasn't caught by wide receiver Jordan Matthews.
This article originally appeared on