No timetable for Houston QB decision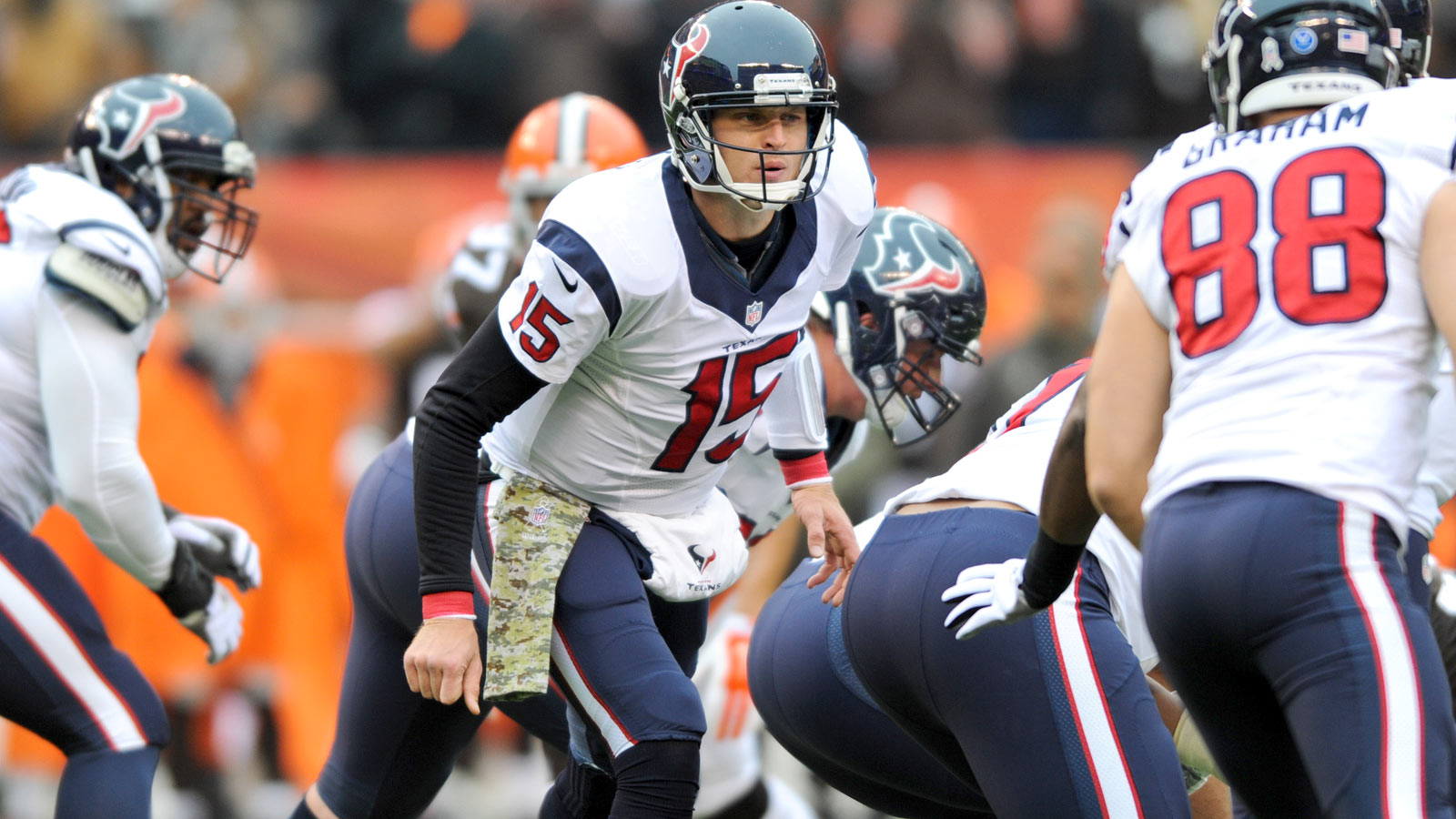 The Houston Texans' quarterback battle between Ryan Mallett and Brian Hoyer is in its early stages and head coach Bill O'Brien says it's unlikely to to be resolved anytime soon.
According to ESPN's Tania Ganguli, O'Brien offered no timeframe for when he might choose Houston's starter for the upcoming season.
"It's really early," O'Brien said. "We do a lot of two-spot drills, so we're getting both of those guys a lot of reps. Tommy Savage is getting a ton of reps, too. All three quarterbacks are getting a lot of reps. So far I would say all three guys have done a really good job this spring. They've been here every day, they've been working hard. It's been good to see."
"Two-spot" drills allow both QBs to conduct drills at the same time, each running the offense against a defense. Mallett and Hoyer are currently rotating with the first-team offense.
As Ganguli notes, the Texans tabbed Ryan Fitzpatrick as starter before last year's minicamp, but the competition between Mallett and Hoyer figures to take longer to play out.
(h/t ESPN)
Photo credit: Ken Blaze/USA TODAY Sports