No need to play Laremy Tunsil versus 49ers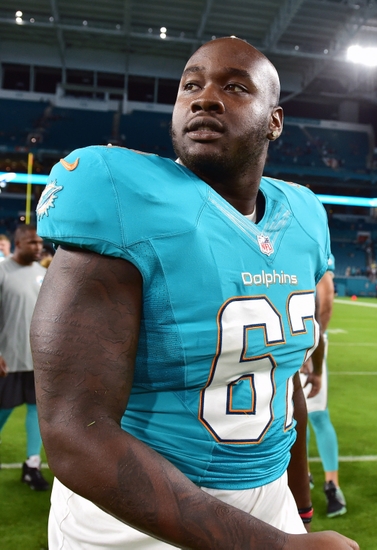 With the Dolphins riding a five game winning streak, and facing a woeful 49ers defense, there really is no reason to play an injured Laremy Tunsil.
From a sports perspective, one of the things I have been most "thankful for" during this holiday weekend is the five game winning streak that the Miami Dolphins are currently riding.  Fans are getting to enjoy a relevant team for the first time since the amazing "wildcat" season of 2008.  The health of the offensive line has been a big part of this transformation.
"Why would you advocate weakening the offensive line by not playing every starter possible?"
Center Mike Pouncey is confirmed out this week due to his recurring hip issue and LT Branden Albert has been downgraded to "doubtful" because of his dislocated wrist.  That leaves Laremy Tunsil as the only injured offensive lineman with a realistic shot of playing this week.
Sure the offense has struggled without their three top lineman.  And it's true that Miami's chances of beating the 49ers would be better if Tunsil played.  However, it's also true that, if the Dolphins are truly playoff contenders this year, they should be able to beat SF without him.
San Francisco is DEAD LAST in rush defense this season.  Their 179.5 yards per game is 35.6 yards/game worse than the 31st ranked Cleveland Browns.  Meanwhile, the Dolphins rushed for 98 yards and a 5.1 yards/carry last week against an LA Rams defense that can in no way be confused with SF without Pouncey, Albert and without Tunsil for the entire second half.
Judging by the injury report, it appears both Pouncey and Albert are unlikely to play.  If Miami is smart, they will also sit Tunsil this week.  It's better for Miami to rest all three this week so they can be healthier for the more physical Baltimore Ravens next week.
This article originally appeared on