No more Nelson Agholor?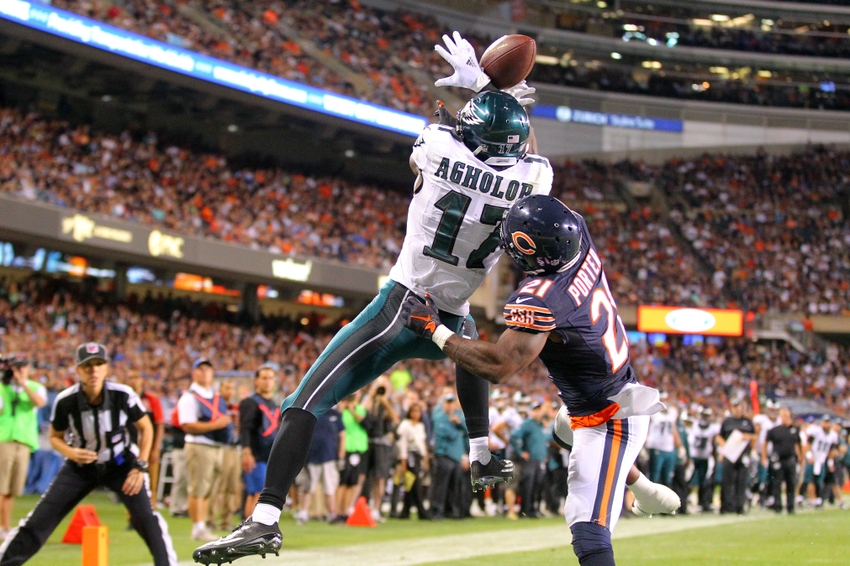 After another abysmal showing this past Sunday, the Eagles need to bench Nelson Agholor.
Philadelphia Eagles wide receiver Nelson Agholor is officially in no-man's land. He's distracted and distraught, and, for fans, it's hard to see him continually come up short. With the Eagles elevating preseason standout Paul Turner today, one can only wonder if Agholor will spend time on the bench.
More from Inside the Iggles
What's bring said:
Rumor has it that Agholor is working hard and staying late to catch extra passes. The extra work he's put in still has yet to translate to the field. It also doesn't appear that will change anytime soon. He's struggled to gain any type of separation, and when he gets an opportunity to catch a pass, he normally drops it. Lately, it's not just the drops or lack of separation.
On Sunday, he cost his team a touchdown against a tough Seattle Seahawks team. All he had to do was line up properly. He could have even checked with the line judge before the snap to make sure he was where he was supposed to be. Instead, he lined up off of the line of scrimmage.
That mistake changed the game for the Eagles. To call Agholor's mistake inexcusable would, quite frankly, be a massive understatement. It's something you'd expect at the high school level, and it's embarrassing for a professional wide receiver to make this type of mistake.
Want your voice heard? Join the Inside the Iggles team!
What's next?
Most fans want the team to cut Agholor. That won't happen, not even in the offseason. The Eagles are pretty much stuck with him for the foreseeable future. Cutting him would cost the team too much money, and that's even more frustrating. The best thing for Agholor to do, right now, is spend the next few weeks on the sideline.
The newly elevated Turner isn't going to be some type of savior, either. There's got to be a reason that he's spent the entire season on the practice squad. We know that he isn't a tremendous athlete and isn't have very fast. He may struggle to get separation for those reasons. He, honestly, wasn't all that productive in college, either. What Turner brings to the table is another option that has shown better hands, a competitive spirit and a solid work ethic. He makes tough catches and does everything he can to help his team win. Adding Turner is a nice idea, but it, in no way, fixes the Eagles problems.
This article originally appeared on