Niner Noise's Peter Panacy Recaps Week 8 Trip to New Orleans in Advance of 49ers Game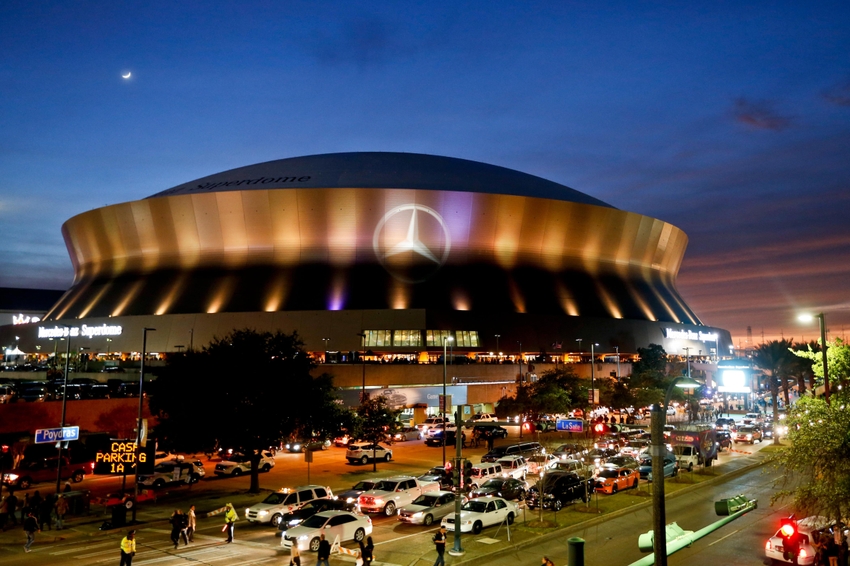 Niner Noise site expert Peter Panacy visited New Orleans during the San Francisco 49ers Week 8 bye to do some advanced scouting on the Saints as they hosted the Seattle Seahawks.
Most of you probably don't care about my travels and would rather have me speak about the San Francisco 49ers and all that's going wrong right now.
But, in case you weren't aware, I was in New Orleans last week and made the trip to watch the Saints host the Seattle Seahawks in Week 8. My wife got us tickets to the game at the Mercedes Benz Superdome, and it was a pretty awesome experience.
Needless to say, the people of New Orleans know how to have a good time.
I was surprised to see how many Seahawks fans were in attendance though. All of Bourbon Street was taken over by Seattle fans with the unmistakable "Sea — HAWKS" chants Niners fans have gotten sick of.
The game itself had plenty of fans too. But, to remain faithful, the wife and I didn't shy away from our 49ers gear.
We got plenty of flack for it, mostly from Saints fans, surprisingly.
Colin Kaepernick Is the 49ers, According to Saints Fans
No elongated discussion between myself and Saints fans went far without mentioning Colin Kaepernick.
One New Orleans fan told me our quarterback needed to "stop being a little b–ch and stand for the national anthem." I politely smiled and moved on, since I have a very different opinion on the matter.
Others said what many 49ers fans have been saying — "Kap sucks" or "you guys need a new quarterback."
There was almost zero talk on San Francisco's other woes. Nothing on head coach Chip Kelly, although a few fans felt bad for how lowly the Niners have become.
Seahawks Fans Miss the Rivalry
Saints fans weren't the only ones wishing for the 49ers to be good again. Nearly every Seahawks fan I spoke with wanted San Francisco to be good again.
I guess Seattle doesn't have much of a real rivalry with anyone anymore, and it's impossible to consider what has become a one-sided affair with the Niners a true rivalry.
One Hawks fan simply told me, in passing, "get rid of Jed York, Trent Baalke and you guys will be good again."
Heard that before.
The Game Itself
New Orleans beat Seattle 25-20 in a back-and-forth Week 8 contest. Seahawks quarterback Russell Wilson didn't quite look like himself against, what was then, the 28th-ranked pass defense.
But what was more impressive was how the Saints managed to out-possess the Seahawks 36:12 to 23:48. New Orleans defense is still bad, it looked bad, and it's a reason why the 49ers managed to post 486 all-purpose yards in San Francisco's 41-23 Week 9 loss.
Part of the reason was the Saints rushing for 123 yards against a tough Seattle run defense.
That didn't bode well for the Niners moving forward, even if they had an extra week to prepare.
And, of course, the final play of the game wasn't without drama either:
No touchdown in #SEAvsNO to close out the #Saints and #Seahawks game. The loud Seattle fans here in #NOLA seem a lot quieter now. pic.twitter.com/KaEowpSLG5

— Peter Panacy (@PeterPanacy) October 30, 2016
Such a win also gave New Orleans plenty of momentum to take on a scuffling 49ers team at Levi's Stadium.
The Saints offense, which was second in the league heading into Week 9, is very good.
This and That
Bourbon Street is cool and is filled with all you'd imagine it to be — good and bad. But if you're in New Orleans, be sure to go do other things. Visit the bayou, take a paddleboat cruise and check out the National World War II Museum.
Go eat. We did plenty of that.
And don't be afraid to wear your 49ers gear either. We actually ran into a handful of San Francisco fans — all of whom were on vacation too — and had some spirited (pun intended) discussions.
It's a cool city and worth the experience, from both a sporting and cultural perspective.
This article originally appeared on