Nick Foles to start vs. Jaguars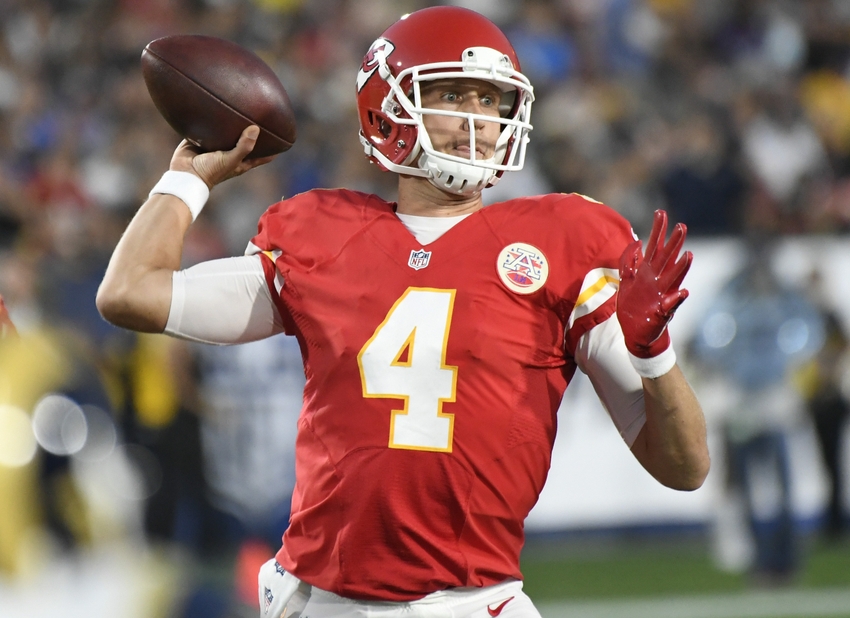 Kansas City Chiefs head coach Andy Reid announced that Alex Smith will not start this weekend despite being concussion-free, giving Nick Foles the nod.
This is going to be very interesting. On Wednesday, Reid stepped to the podium and gave what qualifies as a surprising piece of information. Despite Alex Smith being cleared of a concussion, he wil not start this weekend against the Jaguars.
Reid stated that it is only because Smith ha a bump on his head while his ear continues to heal from the laceration it sustained on Sunday in the 30-14 win over the Indianapolis Colts. With that, Foles will earn his first start since last year, when he was benched by the St. Louis Rams in favor of Case Keenum.
Foles looked very good in his first real action with the Chiefs, completing 16-of-22 passes for 223 yards and a pair of touchdowns. If he can duplicate that effort, Kansas City should be just fine against a Jacksonville team that is both 2-5 and looking to be in a death spiral. Of course, this is the NFL, and no game is a sure thing.
If Foles comes out and earns the victory while lighting it up, we could have a quarterback controversy on our hands whether Reid likes it or not. The Chiefs have long been thought to be held back at times by Smith's conservative nature. That's certainly not a problem with Foles, who loves to sling the ball.
More from Arrowhead Addict
This article originally appeared on