NFL will fine teams for posting video and GIFs during games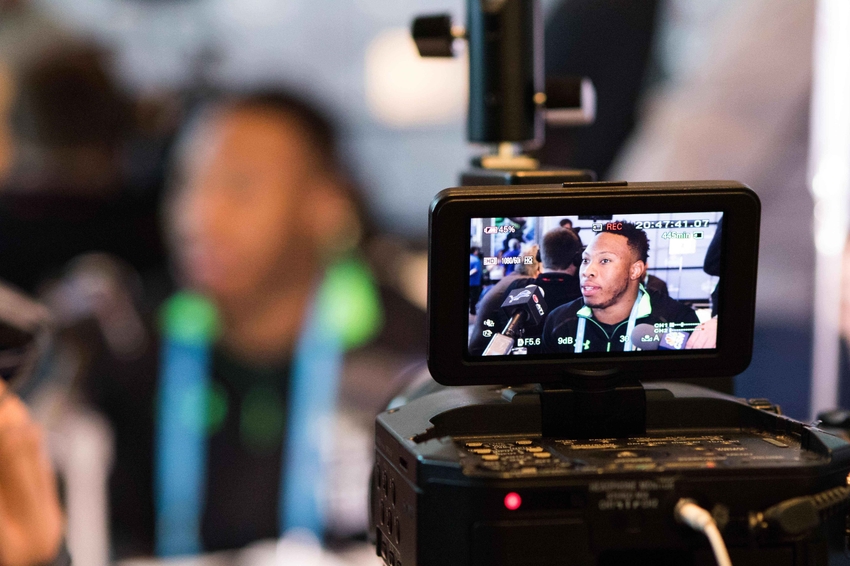 A new NFL policy will make outrage fans and make the huge world social media a lot more exclusive.
ESPN first reported the news based on two league memos they obtained. According to the memos, teams can no longer shoot live video inside the stadium and post it on social media. The new rule also prohibits teams from using any live-streaming apps, such as Facebook Live and Periscope, inside the stadium.
Not only that, teams cannot post game highlights on their social media accounts, and they cannot post highlights from television, either. Teams will not be allowed to turn these highlights into animated GIFs, either. The restrictions are in full effect from kickoff until 60 minutes post-game.
Perhaps more importantly, teams will also be banned from posting highlights of the game (either videos or GIFs) from kickoff until 60 minutes after a game ends.
While teams are prohibited from posting any kind of live video, the rule does not apply to the NFL itself. In fact, the NFL's official account can still post select video highlights during games. In return, NFL teams may retweet or share these posts.
The NFL will fine any team that violates this new policy. A first offense costs up to $25,000, a second offense costs up to $50,000 and any additional offense will cost upwards of $100,000.
Though the NFL wants to limit access, this will create many problems and makes the game less fan-friendly.
Some fans are unable to make it home from work to watch the game, and others cannot afford tickets. Because of this, many rely on social media to find updates and highlights from the games. If the league stops teams from sharing these video updates, the fans will miss out.
Not to mention, the NFL may not have the capacity to cover each game alone. Techcrunch brought up an interesting point: if there are seven games at once, can the NFL cover all of them equally? The league will likely struggle when it comes to catching each moment, and things could easily get lost in translation.
This new policy is ignorant of fans who can't afford to pay for games and additional coverage. If the league truly cares about its fans, they should not stop fans from seeing highlights, let alone stop teams from sharing highlights of their players.
This article originally appeared on