NFL Week 9 winners and losers: Packers need to hire Jon Gruden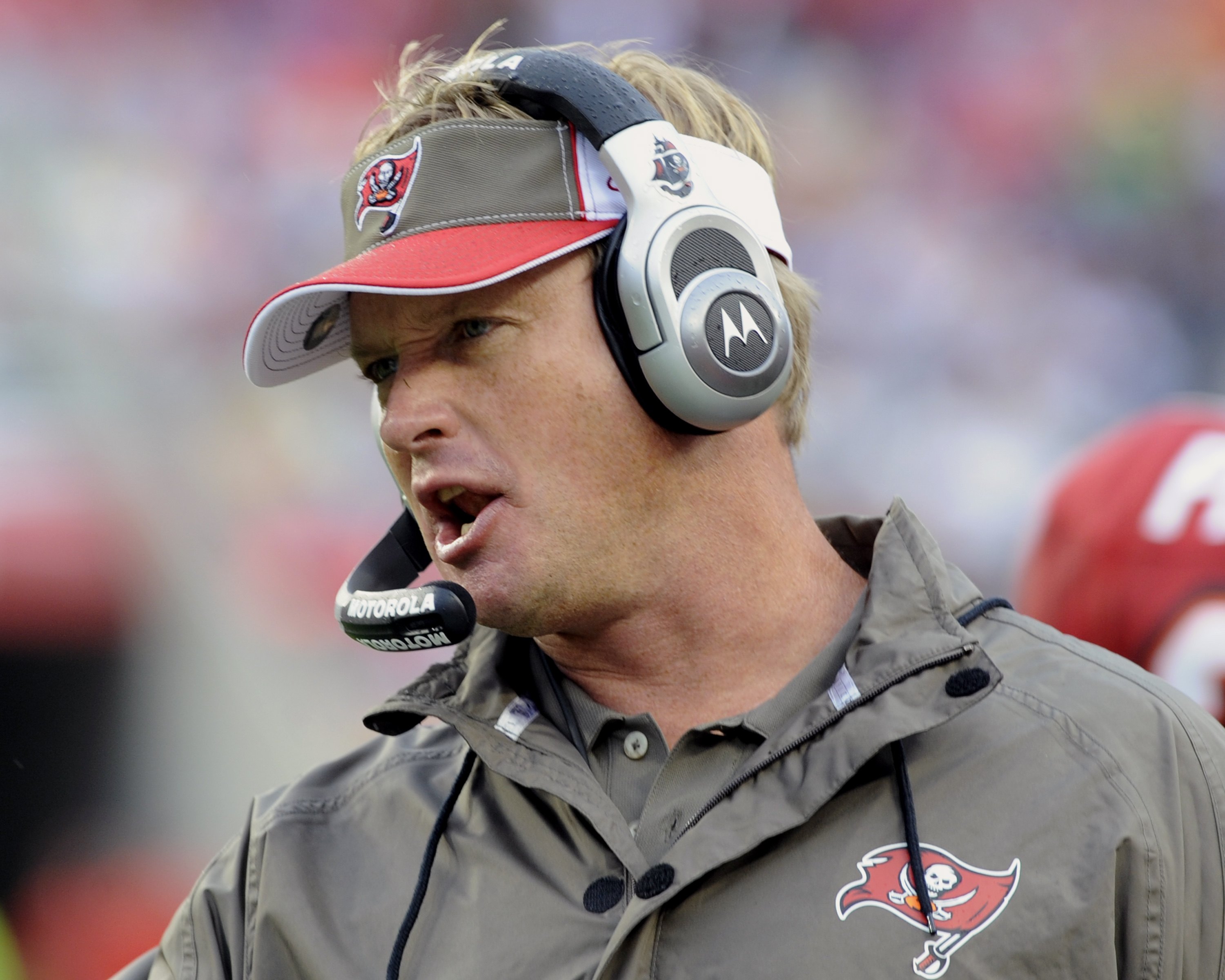 Things are getting tight in the NFL, despite the fact that it appears the quality of the league is at an all-time low. This season has definitely been a 'cream rising to the top', but there's not a whole lot o cream to rise. The Patriots and Cowboys are clearly going to be top seeds in the playoffs, but beyond that the parity is real.
Atlanta is good, but their defense is a massive weak spot for them. We have witnessed over the course of the last three weeks the bottom fall out on the Vikings and the AFC is a giant mess beyond New England. Even front runners like the Raiders, Chiefs and Steelers aren't clearly stout in their approach this season as each of them have massive enough flaws that could sink their seasons.
Before we look ahead to next week, let's pause and reflect on some things from Week 9 as we take a gander outside the box score.
Loser: Browns Fans
God Bless Hue Jackson and all of those loyal Browns fans. I'm not here to troll you, I'm on your side — this season sucks and there's nothing at all that can change it. Browns fans are eternally existential, as it seems every year they start the season three years away from being a year away, and that's a hard thing to stay behind. Browns fans might be the most loyal fan base in the world, as they fill the Factory of Sadness every home game with the hope that a win will happen.
They will come. Wins will come, even if it's hard to fathom after starting the year 0-9 and getting body slammed by a rookie 4th-round quarterback at home. Hue Jackson is a smart head coach and if there's a guy to change the culture it's him. We saw with the Cubs that changing the culture is everything to reversing a losing franchise's fortunes. But Browns fans need a hug this week, not trolls.
Winner: Norv Turner
There are martyrs and then there's Norv freaking Turner. The man, the myth and the legend exited his post with the Minnesota Vikings earlier in the week, citing himself as the reason the offense has been held back this season. As we saw on Sunday against the Lions, that couldn't have been further from the truth. The Vikings' offense fizzled out hard against a team they should have beaten, mustering up only 16-points.
Turner was ducking out of the way from what he knew would happen. The Vikings offense is putrid this season and it has nothing to do with play calling. That's not what armchair offensive coordinators think though, and Turner basically spared himself from the heat that Pat Shurmur will now get as the Vikings offense struggles. It's partially a play-calling problem but it's mostly the fact that Adrian Peterson is hurt, Sam Bradford is the quarterback and the offensive line is softer than poundcake.
Loser: Jacksonville Jaguars
It's easy to call the Jaguars losers, but this is like the Browns section from above. Troll Jaguars fans all you want, but they deserve better than this. Jacksonville should have beaten the Chiefs on Sunday, but they found  way to screw it up. The time has come for serious change in management in Jacksonville, because this team can be a winner if they're being led the proper way.
Gus Bradley isn't the answer, and this season has been lost because they don't have a better head coach in place. How long will the Jaguars toil away with a roster good enough to compete for a Wild Card spot that instead sinks faster than cinder blocks?
Week 10 NFL Head Coach Hot Seat
The coaching hot seat is starting to get more than a little warm for these underachievers:
1. Mike McCarthy, Green Bay Packers
At what point do you decide that Mike McCarthy is a problem in Green Bay? He's been serviceable as a head coach up to this point, but things are coming off the rails in a bad way, and the Packers job is the most attractive job in sports right now if it opens up.
2. Mike Mularkey, Tennessee Titans
Like the Jaguars, the Titans are a team that should be good but aren't because they have a lackluster head coach. Marcus Mariota is in a critical point in his development, and now is the time to get someone in there who will actually develop him and not force him to plateau at a low level.
3. Gus Bradley, Jacksonville Jaguars
This whole section is about to be the 'Gus Bradley Memorial' section. He almost beat the Chiefs and probably should have. It's only a matter of time before he's canned, as the Jaguars are going backwards at a time when they finally have the talent to go otherwise.
Way Too Early Playoff Simulation
It's only the start of Week 10 in the NFL, but it's never too early to pump out some playoff simulations.
Wild Card: Seahawks over Redskins, Vikings over Giants; Broncos over Texans, Chiefs over Ravens
Divisional Round: Cowboys over Vikings, Falcons over Seahawks; Patriots over Broncos, Raiders over Chiefs
Championship: Cowboys over Falcons; Patriots over Raiders
Super Bowl: Patriots over Cowboys
Future NFL Head Coaches
There are going to be some vacancies this offseason but who is going to fill them and who are the hottest targets?
1. Tom Coughlin to Jacksonville Jaguars
2. Jon Gruden to Green Bay Packers
3. Josh McDaniels to Los Angeles Rams
Things That Will Definitely Happen in Week 10
Let's close out with a look ahead at some things that will definitely happen next week in the NFL. First, let's look at Week 9 predictions:
The Raiders will upset the Broncos, forcing people to take them seriously as Super Bowl contenders. Bingo
Ben Roethlisberger will return and get the Steelers back on track to win the AFC North. The opposite of bingo
Kansas City will beat Jacksonville to such a pulp that Gus Bradley will lose his job before Week 10 kicks off. Yeah, the Chiefs almost lost…
Alright, as for things that will happen in Week 10:
The Redskins are going to hand the Vikings their fourth-straight loss
Dak and the Cowboys will beat Pittsburgh, solidifying them as the second-best team in the NFL.
Jacksonville will pull it off and get a win against the Texans, thus continuing the parity in the awful AFC South.
We'll have to see how right or wrong these are when Week 9 of NFL action kicks off on Thursday.
Stay safe out there, America.
This article originally appeared on