NFL Week 9: What do Color Rush uniforms look like?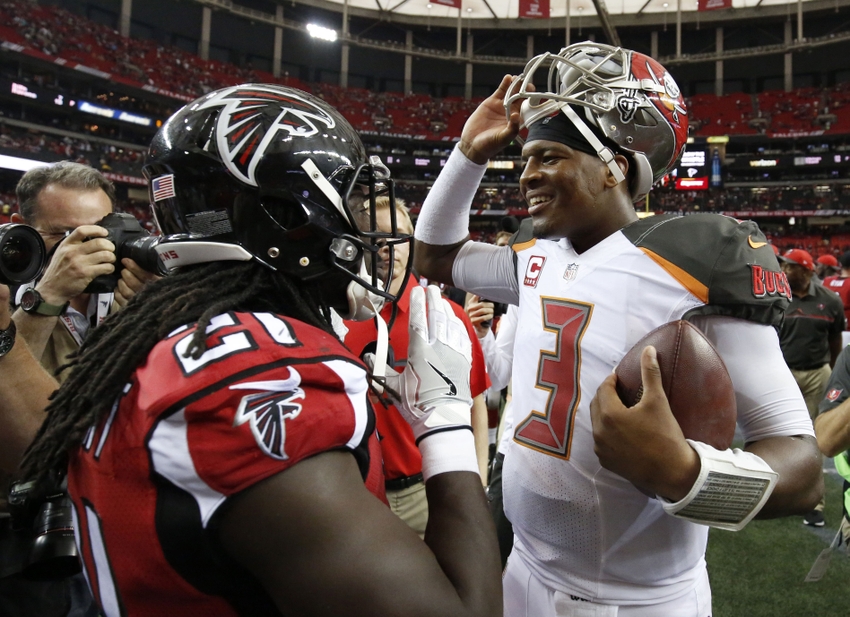 Thursday Night Football will be in Tampa for the Buccaneers' home game against the Atlanta Falcons. What will the Color Rush uniforms look like?
The Tampa Bay Buccaneers will host their NFC South rival in the Atlanta Falcons on Thursday Night Football at Raymond James Stadium on November 3rd. That means Color Rush will be in effect with the teams' uniforms.
While both the Buccaneers and the Falcons have red Color Rush uniforms, only the Buccaneers will be in theirs on Thursday night. Atlanta will be in all white to avoid the on-field confusion of too much red.
Color Rush Nov. 3: Falcons (white) at Bucs (red). pic.twitter.com/93e3J7V73P

— Paul Lukas (@UniWatch) September 13, 2016
Some Color Rush uniforms are better than others and this week's is pretty disappointing. One would think that each division rival would have a different color for this whole Color Rush thing to work, right? Most Thursday Night Football games feature divisional foes.
Here is what the NFC South should have done. The Carolina Panthers should be in Carolina blue, the New Orleans Saints in solid gold, Tampa Bay in creamsicle orange, and Atlanta in Dirty Bird Black.
Instead of doing Color Rush, maybe Throwback Thursday is a better fit for uniform schemes. Atlanta and Tampa Bay would easily be one of the best throwback jersey games available in the NFL.
The 1990s black jerseys of the Falcons and the 1980s orange threads of the Buccaneers would look incredible. It would also be great to see each other in those throwback jerseys around Halloween time.
The NFL is doing its best to avoid color blindness fiascos in 2016 with regards to Color Rush. However, the Falcons in all white and the Buccaneers in a gaudy shade of red isn't the best that Color Rush has to offer. Hopefully the game is better than the jerseys.
This article originally appeared on