NFL Week 9: Staff picks and predictions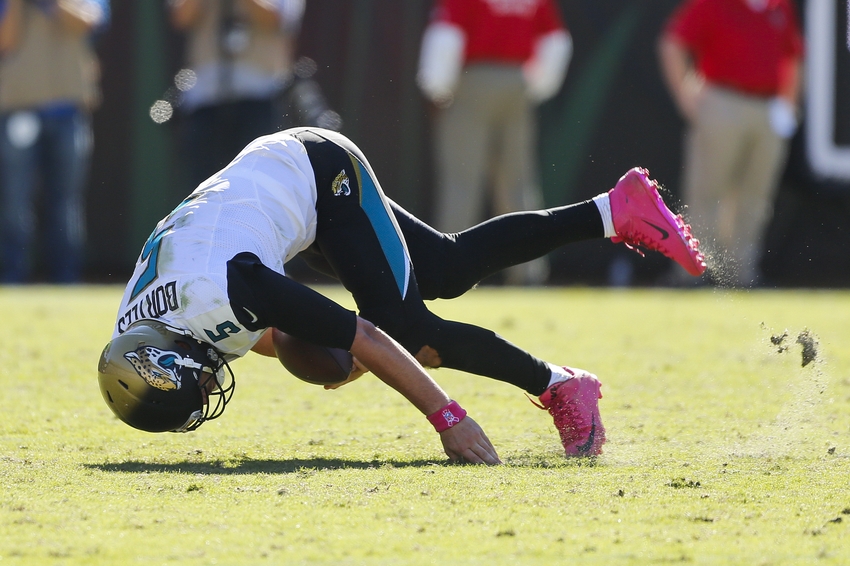 It's Week 9 of the NFL season, and the race to the top of the FanSided staff picks is getting tight, with Mia Khalifa and Mike Dyce in a dead heat.
Things are getting tense in the FanSided office, as the weekly NFL picks got real last week. After hanging back in the pack, Mike Dyce took first place thanks to a strong performance. He's neck-and-neck with Mia Khalia, who sits just a game behind him in second.
Mia role the dice this week, going way out on a limb to pick a tie in the Jets-Dolphins game. She's probably not wrong, as that's a game so bad it deserves to end the way she's predicting. If that ends up panning out, it will be a miracle to rival that of the Cubs winning the World Series.
The real miracle would be NFL expert Matt Verderame picking games correctly, for once. He's currently in last place despite a wealth of NFL knowledge that allows him to recall stat lines from a random Oilers-Dolphins matchup in Week 12 of the 1992 season. He hasn't missed a Chiefs game all year long, which is what would make Nick Foles losing to Jacksonville so much sweeter.
That's what he gets for trolling me over picking the Jaguars last week. Then again, I sort of walked into that one. Nobody picked Jacksonville this week, but here's a look at who was picked to win in Week 9: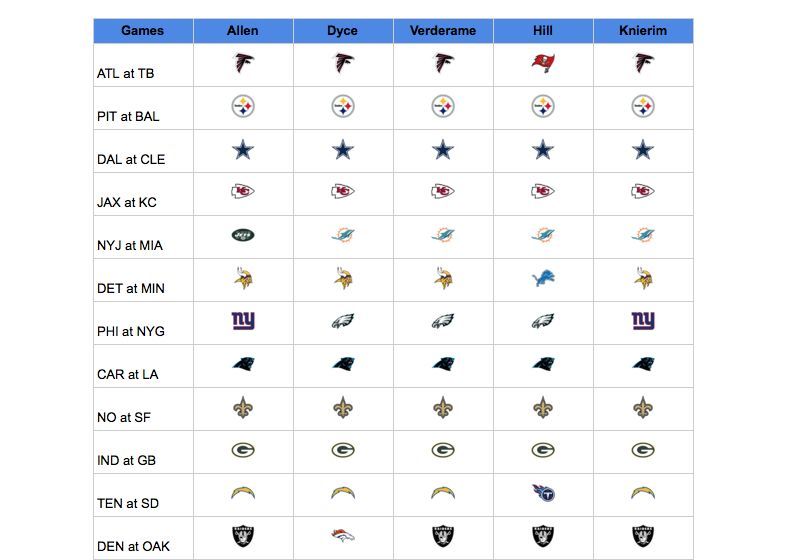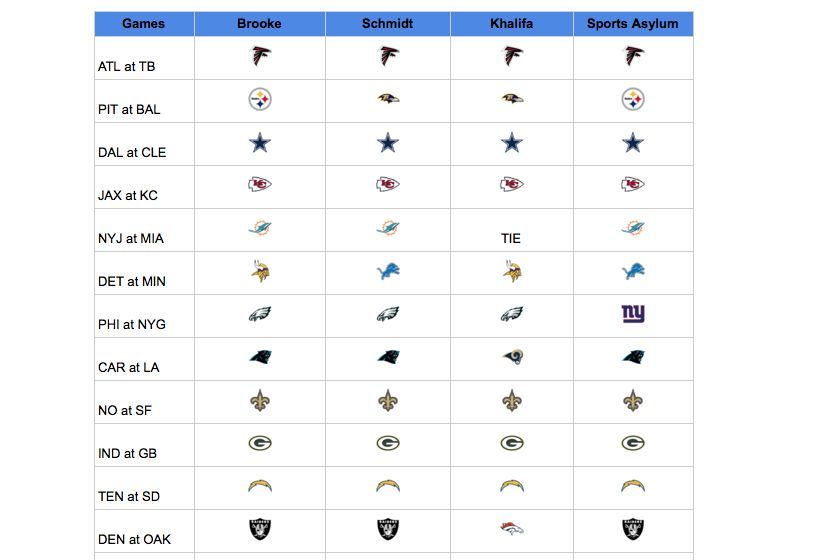 Here's a look at the standings heading into Week 9, as both Mia and Mike are vying for the top spot. Only a few picks don't line up, which means the Dyce-Khlifa reign of terror will likely continue for another week.
Records
Mike Dyce: 74-44
Mia Khlifa: 73-45
Josh Hill: 71-47
Sports Asylum: 70-48
Tyler Brooke: 70-48
Kayla Knierim: 68-50
Patrick Allen: 66-52
Matt Verderame: 65-53
We'll see if Verderame can crawl out of the cellar when Week 9 kicks off on Thursday night with the Bucs and the Falcons and continues Sunday afternoon.
More from FanSided
This article originally appeared on