NFL Week 9: Picks and predictions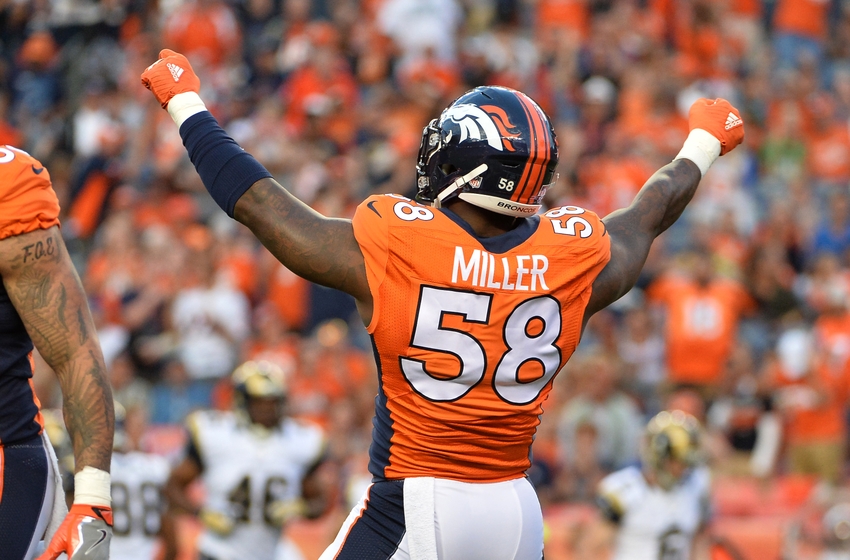 The NFL Week 9 late is full of very intriguing games, and Matt Verderame lays out his picks and why you revel in the parity.
This is why we watch the National Football League. Sure, some watch to simply be entertained and others watch because they just bet their mortgage and second kid on the over, but most of us sit there on Sunday to see good contests.
In 2016, we haven't seen enough of that in primetime, but the other games have been compelling for the most part. We have an incredible race in the AFC West, two explosive rookies leading the exciting Dallas Cowboys, and a couple of quarterback (Derek Carr, Matt Ryan) are having MVP-caliber seasons.
All in all, parity (or mediocrity, if you prefer) are not ruining football. In other words, sit back and relax, it's going to be just fine. While we wait for the games to begin, here are my Week 9 NFL picks. They are gold.
Atlanta Falcons (-3.5) at Tampa Bay Buccaneers
It's not rocket science, folks. Atlanta (5-3) is a pretty good team while the Buccaneers (3-4) just lost at home to a team that committed 23 penalties, lost the turnover battle and missed two field goals.
Pick: Atlanta 30, Tampa Bay 20
Pittsburgh Steelers at Baltimore Ravens (-2.5)
The Steelers (4-3) have to win this game if they want a chance of a bye week in the playoffs. On the other side, Baltimore (3-4) needs it to stay alive. Go with the better quarterback.
Pick: Pittsburgh 27, Baltimore 23
Philadelphia Eagles at New York Giants (-3)
This is a rivalry game, so throw the book out. Philadelphia (4-3) and New York (4-3) are even in so many ways but the difference is in the trenches. The Giants can't block or get a rush. The Eagles can do both.
Pick: Philadelphia 28, New York 24
New York Jets at Miami Dolphins (-3.5)
Are the Dolphins (3-4) suddenly frisky? No, but they are better than the Jets (3-4), who barely got past Cleveland. It's been a rough, rough season for Todd Bowles and Co.
Pick: Miami 23, New York 17
Dallas Cowboys (-7) at Cleveland Browns
At this point, the city of Cleveland should start a movement. The Browns (0-8) either leave town, or the citizens band together, form their own team and play them. Winner stays. In other words, goodbye to the Browns. Dallas (6-1) is going to roll.
Pick: Dallas 29, Cleveland 16
Jacksonville Jaguars at Kansas City Chiefs (-9)
There is no real reason to pick Jacksonville (2-5). The Jaguars are both bad and quitters, as shown on Thursday night. Kansas City (5-2) is playing great football and about to get healthy. Look out.
Pick: Kansas City 34, Jacksonville 16
Detroit Lions at Minnesota Vikings (-6)
This is a tricky game. Detroit (4-4) could move into within a half-game of the Vikings (5-2), who couldn't block your grandmother. Minnesota is at home, though, and needs this one badly.
Pick: Minnesota 21, Detroit 19
New Orleans Saints (-3) at San Francisco 49ers
The Saints (3-4) are quietly a decent team. San Francisco (1-6) is quietly an epic disaster, which has a defensive coordinator that doesn't know what "gap integrity" means. Wow.
Pick: New Orleans 31, San Francisco 21
Carolina Panthers (-3) at Los Angeles Rams
Maybe the toughest pick of the week. Carolina (2-5) should absolutely crush Los Angeles (3-4), but the Rams are coming off a bye and are at home. Plus, do we trust the Panthers. Going to bet on Cam Newton over Case Keenum here.
Pick: Carolina 20, Los Angeles 16
Tennessee Titans at San Diego Chargers (-5)
The Chargers (3-5) are a good team, and they are going to beat an up-and-comer in Tennessee (4-4). That said, the Titans have a real chance to establish themselves as playoff contenders here.
Pick: San Diego 31, Tennessee 23
Indianapolis Colts at Green Bay Packers (-7)
The Colts (3-5) are rancid. Like, they should be paying people to watch rancid. Green Bay (4-3) has its issues, but this is going to be a demolition of epic proportions.
Pick: Green Bay 38, Indianapolis 23
Denver Broncos at Oakland Raiders (EVEN)
Best game of the weekend. Oakland (6-2) has feasted away from home, going 5-0. The Raiders are also yet to beat any team with a winning record. Denver (6-2) is exactly that. The Broncos also have a great defense. Can Derek Carr overcome?
Pick: Oakland 20, Denver 17
Buffalo Bills at Seattle Seahawks (-6.5)
Seattle (4-2-1) is good, but the offensive line is a total mess. The game will be close because Buffalo (4-4) does have a good front and knows how to get pressure. However, Tyrod Taylor isn't beating the Legion of Boom.
Pick: Seattle 19, Buffalo 10
Last Week: 7-5
Overall: 66-52
More from FanSided
This article originally appeared on