NFL Week 9 Injury Report: Inactives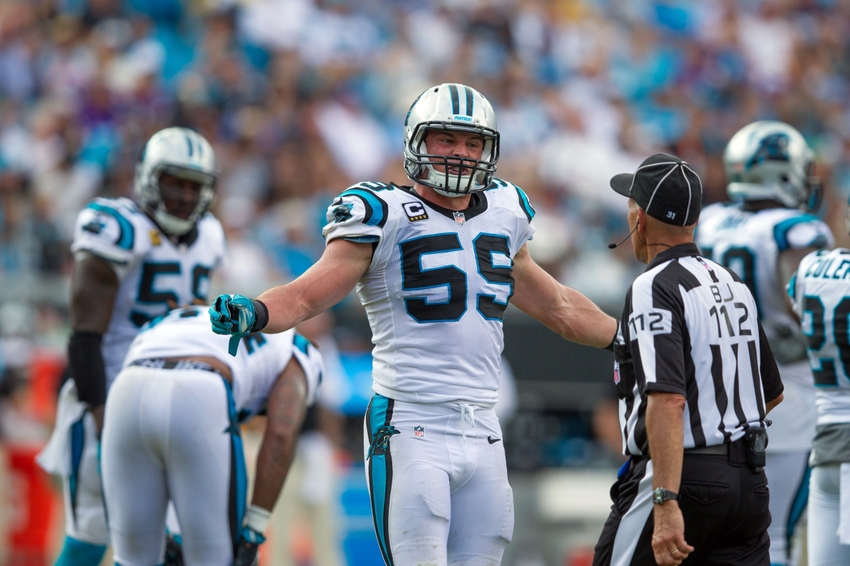 Looking at the NFL inactives for each team in Week 9 of the 2016 NFL season
In what's been a wholly unpredictable season up to this point, the feeling that things are only about to get more wild is inescapable. Subsequently Week 9 feels like it could be a huge week in the 2016 NFL season. Perhaps that has a lot to do with the divisional matchups littered throughout the slate of games. It also could have something to do with the point in the season where it's time to start turning things around, stay consistent, or fall off.
What that means for teams around the league is that you want to be at 100 percent health. Obviously that's the case every week out in the NFL, but it's especially important at the midseason juncture. An injury to a key player could really mess things up in a big way for a team's chances to meet their goals.
Coming into Week 9, there are number of big names to watch on the NFL injury report. Carolina Panthers start Luke Kuechly has been listed as questionable and it's unknown whether he can give it a go just yet. The same can be said for Buffalo Bills running back LeSean McCoy, who missed last week, and could be in danger of missing again.
With all of these big names, you have to keep up with the NFL inactives for Week 9 to know who's a go and who's sitting out. We'll keep track of all of the inactives below throughout the day for every team in action. (Note: Inactives begin coming in at 11:30 a.m. ET.)
With divisional matchups at stake or a chance at redemption in the second half of the season being on the line, key injuries are just a brutal thing to have to deal with. Yet, that's the game of football and why it takes so many beautiful nuances to be successful.
More from NFL Spin Zone
This article originally appeared on