NFL Week 9: DirecTV Sunday Ticket Channels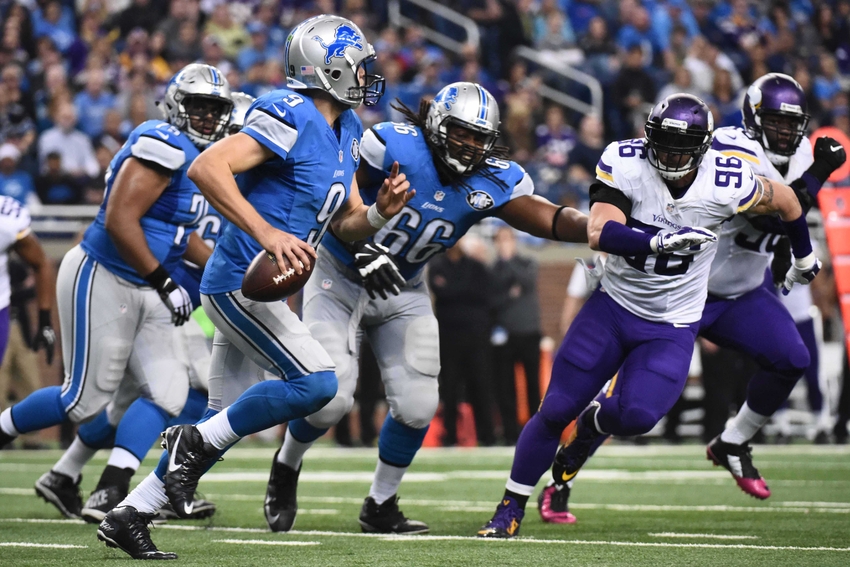 Looking at the DirecTV Sunday Ticket channels for NFL Week 9 to see where you need to turn to watch all of the great action throughout the day.
Already in the 2016 NFL season, we've seen a plethora of high-quality games. However, we may not have had a week to this point with as stacked of a slate of matchups as what's in store for NFL Week 9. Suffice it to say, you'll be putting in the work flipping through the DirecTV Sunday Ticket channels trying to make sure you don't miss any of the action.
What really stands out in Week 9 is the fantastic crop of divisional matchups. Whenever the Pittsburgh Steelers and Baltimore Ravens meet up, it's always heated. That matchup only has more intrigue considering the injury questions of Ben Roethlisberger and whether he can miraculously make an early return to the field.
Other big matchups within divisions feature the Detroit Lions and Minnesota Vikings out of the NFC North, an NFC East clash between the Philadelphia Eagles and New York Giants, and a sneaky AFC East game between the New York Jets and Miami Dolphins. Sunday will then conclude with the primetime matchup pitting the Denver Broncos against the Oakland Raiders.
There are just so many games that could determine midseason playoff positioning and momentum for the rest of the year. Football fans are always eager to watch no matter what, but that's amplified in a week like this. Therefore, make sure you don't miss any action you want to see.
So that you aren't worried about missing anything while flipping through, here's a look at each game for Week 9 on Sunday and which DirecTV Sunday Ticket channels you can find each matchup on:
Eagles at Giants, 1 p.m. ET (FOX) – Ch. 710
Lions at Vikings, 1 p.m. ET (FOX) – Ch. 709
Cowboys at Browns, 1 p.m. ET (FOX) – Ch. 708
Jets at Dolphins, 1 p.m. ET (CBS) – Ch. 707
Jaguars at Chiefs, 1 p.m. ET (CBS) – Ch. 706
Steelers at Ravens, 1 p.m. ET (CBS) – Ch. 705
Saints at 49ers, 4:05 p.m. ET (FOX) – Ch. 712
Panthers at Rams, 4:05 p.m. ET (FOX) – Ch. 711
Titans at Chargers, 4:25 p.m. ET (CBS) – Ch. 714
Colts at Packers, 4:25 p.m. ET (CBS) – Ch. 713
Broncos at Raiders, 8:30 p.m. ET (NBC) – Check Local Listings
Obviously the final game of the day on Sunday Night Football is a national game, thus excluding it from Sunday Ticket. However, flipping to NBC would be the right move as the nightcap should be a fantastic matchup to determine the AFC West leaders.
Though the predominate narrative seems to be that there's no more fun in the game and that each week will be boring overall, NFL Week 9 has the chance to change that. This slate of games has the opportunity to be the best of the year so far. Subsequently, you'd be crazy to not find the right one and flip over to the right channel to check it out (and find another to switch to during commercials, of course).
This article originally appeared on