NFL Week 9: Best Picks Against the Spread (ATS)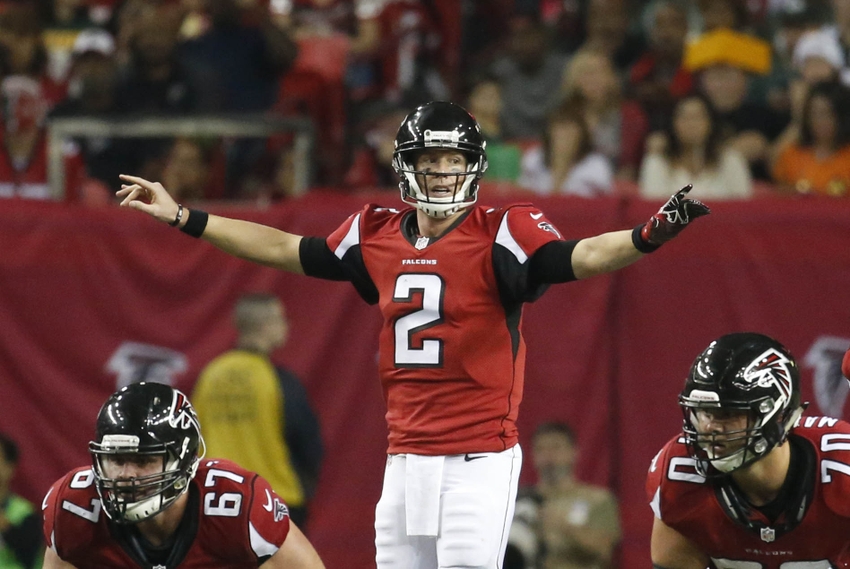 One brother has things figured out, while betting on winning teams did not work for the other. NFL Week 9 doesn't get easier. Your best picks against the spread.
It was a good time for Todd's first 2-0 week against the spread of the NFL season. Does this mean he's learned something valuable? Probably not. Though backing the AFC West (two teams of which he selected) across the board would have resulted in a 3-1 record, and the loss only stemmed from two of the four teams playing each other.
The flip side was Dan backing two teams who looked headed for the playoffs, only to lose to teams pulling up the basement. In both cases the home team won. There may be a lesson here. On to NFL Week 9.
Two brothers from New York, Dan Salem and Todd Salem, discuss the best picks against the spread in today's NFL Sports Debate.
2016 Record Against the Spread:
Dan Salem: 6-10
Todd Salem: 7-9
Can Todd continue his winning streak? Will Dan turn around his slide? Six more teams are on a bye in NFL Week 9, which limits us to only six early Sunday games. Its hard to remember that few in the early Sunday block, though spacing more games into the late afternoon is a better viewing experience.
Todd Salem's Week 9 Best Picks ATS
Atlanta Falcons -3 at Tampa Bay Buccaneers
I have avoided Thursday games for the most part just because it feels hard to predict how teams will react to the short week. This will be an exception because of the matchup and the line. Atlanta is giving as little as a field goal on the road at Tampa Bay. This year, the Buccaneers are 0-3 both straight-up and against the spread when playing at home. The running game is losing a back a week and Jameis Winston is not progressing as a quarterback. There is little chance the Tampa offense can hang with Atlanta.
Meanwhile, the Falcons are a perfect 4-0 ATS as the road team. Thursday be damned.
Jacksonville Jaguars +10.5 at Kansas City Chiefs
In my second game, I was thinking of taking Pittsburgh +2.5 and crossing my fingers that Ben Roethlisberger plays, but news will surely change by the time people read this, so I'll just stay away. Instead, I'm grabbing another questionable line considering the injury circumstances.
Taking Jacksonville against the Chiefs goes against my AFC West plan, but the Chiefs could be without all of Alex Smith, Jamaal Charles and Spencer Ware this week. I don't see them covering double digits without those guys. Nick Foles looked pretty good in relief, but call me skeptical.
Jacksonville looked as bad as it could last week, but that was on a Thursday (see?), and I love the prospects of Blake Bortles easily covering this line in garbage time after the Jags have locked up the loss. Week 8 not withstanding, the Jaguars actually have a pretty solid defense to boot.
Dan Salem's Week 9 Best Picks ATS
Tennessee Titans +5.5 at San Diego Chargers
The Titans have won three of four and face a Chargers team that has been unable to finish football games. Four times this season San Diego has won or lost by less than four points. The surging Titans +5.5 are an excellent pick, despite playing on the road. Tennessee won't let their opponent steal a victory, let alone do so by more than a field goal.
These are two evenly matched teams, both desperate for more wins. The Titans can still win their division, while San Diego's season has nearly slipped away. Back the team with more to play for. Back the Titans with points.
Detroit Lions +6 at Minnesota Vikings
Two weeks of mediocre football have me off the Vikings' bandwagon. At the same time, the Lions have looked decent, winning three straight before falling on the road to the Texans. This entire division is much closer than people realized and so is this football game. Grab the points, because I don't trust Minnesota after failing to put away the Chicago Bears.
Detroit has the offense to win and will certainly keep the game close to the bitter end. Put your money on the points. Home field advantage seems non existent thus far.
This article originally appeared on