NFL Week 7: Who Plays on Monday Night Football?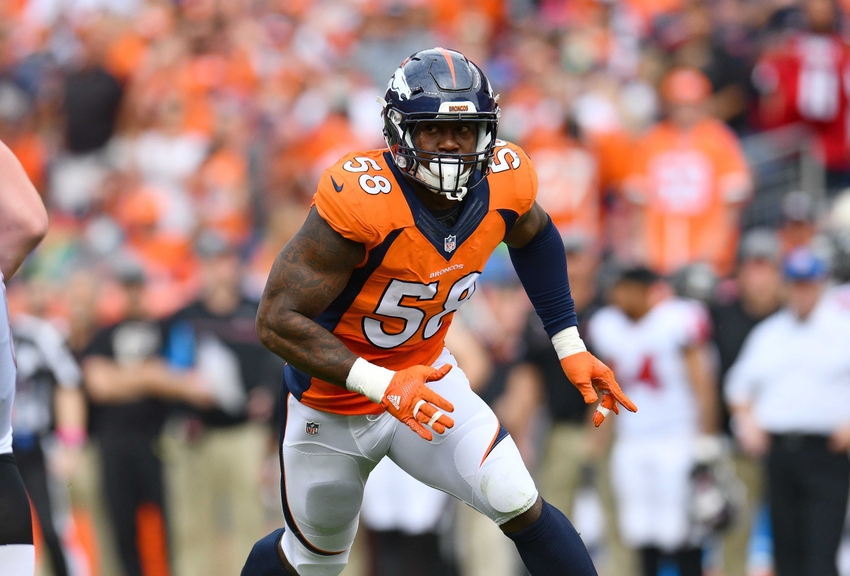 Taking a look as to which two teams will be squaring off in primetime on Monday Night Football for NFL Week 7
Monday Night Football will end Week 7 featuring a matchup between the Houston Texans and Denver Broncos. The Texans hit the road after winning an amazing comeback game against the Indianapolis Colts to the final tune of 26-23. The Broncos hit a brick on the road last week as they lost 21-13 to the San Diego Chargers.
The Texans are 4-2 so far this season are one of the most inconsistent teams in the NFL. While they started the season with high expectations, it has left many worried if this team can turn this season into something special or another one filled with disappointment.
The Broncos are also 4-2 so far this season but haven't been their usual dominant self. While their defense is a strong part of their team, their run-oriented offense has turned the team into being too one-dimensional. Quarterback Trevor Siemian should hopefully return to form after dealing with injuries early on this season.
This is the first time that quarterback Brock Osweiler makes his return to Denver as a member of an opposing team. Emotions will be in the air as fans at Sports Authority Field at Mile High will undoubtedly make him hear it when he's on the football field.
The Broncos lead the series 3-2 and, since they're the home team, easily have an advantage over the Texans. Considering that Osweiler is dealing with a foot injury, the Broncos' defense will more than likely be able to contain him. It should also be noted that while it's not a huge winning streak, Siemian is actually 2-0 as the starting quarterback of the Broncos when playing home.
This game will more than likely be decided by how efficient the Broncos' defense is against Osweiler and the Texans. Linebacker Von Miller is an impact player who so far this season, has 7.5 sacks, 19 tackles, and a forced fumble.
Expect to see him wreak havoc early and often against the Texans, especially against a former teammate who decided to bolt via free agency instead of being the next franchise quarterback of the Broncos.
Considering how terrible Osweiler has been so far this season, it won't be a nice homecoming game for him by any stretch of the imagination. Kickoff is on Monday, Oct. 22, 2016 at 8:30 p.m. ET and will be televised nationally on ESPN.
This article originally appeared on