NFL Week 7: Best Picks Against the Spread (ATS)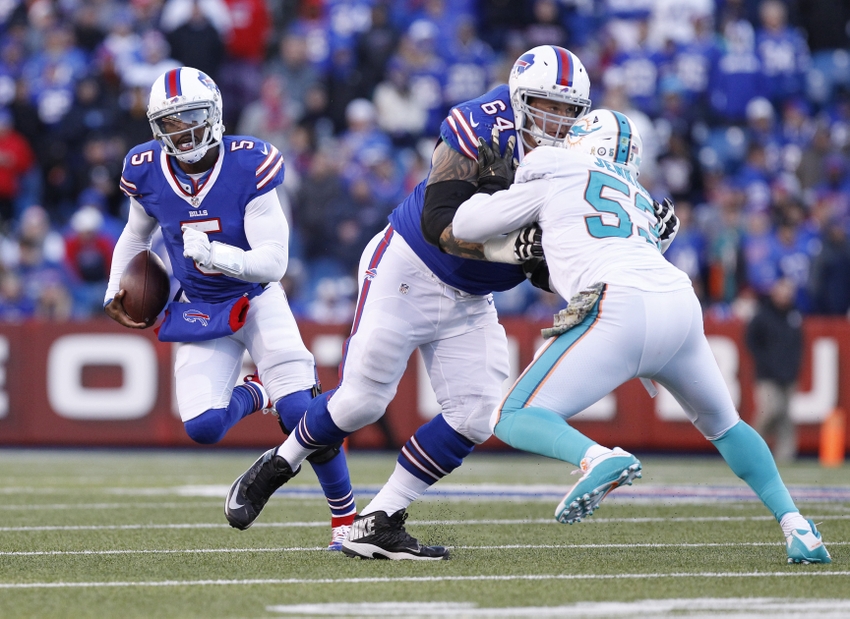 The contenders have separated themselves, leaving every other NFL team as fair game. These are your Best Picks Against the Spread for NFL Week 7.
Through six weeks, the NFL season remains a cloudy mystery. Teams that started 0-2 have won four-straight games. Super Bowl favorites have just one win. Three teams that lost their starting quarterback prior to the season (though New England has since gotten its QB back) have the three best records in football. Who knows what's going on? Onto NFL Week 7.
Taking the home teams didn't work. Taking a ton of points didn't work completely. Relying on the stronger team hasn't worked either. The only way to get over the .500 hump is to combine philosophies. We now know who's good in NFL Week 7.
Two brothers from New York, Dan Salem and Todd Salem, discuss the best picks against the spread in today's NFL Sports Debate.
2016 Record Against the Spread:
Dan Salem: 6-6
Todd Salem: 5-7
Big lines are hard to pass up this week. Don't do it.
Todd Salem's Week 7 Best Picks ATS
Atlanta Falcons -6.5 vs. San Diego Chargers
We have seen this act before from the Atlanta Falcons. Just last season, the team started 5-0 before an epic collapse dropped them to 8-8. However, 2016 seems different because of how Atlanta is winning and who they're beating. Rather than one-score victories over middling competition, the 2016 Falcons are man-handling some of the best teams in the league. If not for a two-point loss at Seattle in Week 6, Atlanta would have a case as the second-best team in the NFC.
Call me a believer in this offense, in Matt Ryan, in Julio Jones, in the running back rotation. The defense has even looked better these past two weeks. Just a touchdown covers San Diego at home in Week 7. I am on board.
Houston Texans +8.5 at Denver Broncos
I was going to take the Cleveland Browns getting 10.5 points at Cincinnati as my over-inflated line of the week until I saw that Houston is getting as many as 8.5 points in Denver this week.
The sheen has worn off Trevor Siemian in Denver. He can't make enough throws to form a competent offense even, though he is throwing an awful lot. Obviously the Broncos won a lot of games last year with the same situation, but they did not cover a lot of 8.5-point spreads. In fact, of their 12 wins, only three came by more than one score.
Houston was fortunate to mount a comeback against Indianapolis last week, or said another way, Houston was fortunate to be playing Indianapolis last week. However, on the year, the Texans could stake their own claim as being the third-best team in football. After all, their only two losses came on the road at Minnesota and New England. The defense is still good enough without J.J. Watt to cover this line.
Dan Salem's Week 7 Best Picks ATS
Cleveland Browns +10.5 at Cincinnati Bengals
I'll bite on this game. The Bengals have not looked very good this season and have only two more victories than Cleveland. One of those wins was a one point victory over the New York Jets. The other was over Miami, who has also struggled. To put it nicely, this is a more even football game than the line would suggest.
The flipside is the Browns, who have lost by fewer than ten points three times. Each of those three games were against weaker competition. I don't like Cleveland to win outright, but I have enough faith in their offense to exploit a weak Cincinnati defense. 10.5 points is a lot of point and the Bengals don't deserve that many. This is a seven-point football game and one in which the Browns may even win.
Buffalo Bills -3 at Miami Dolphins
Despite Miami's fluke victory over Pittsburgh, who has been prone to fluke defeats this season, I do not find them to be a good team. You know who is a good team, Week 2 aside? The Buffalo Bills. Since week 2 Buffalo has not allowed more than 20 points in a game and has scored more than thirty points three times in that span. They've won by double digits in all four games. The Bills are on a roll.
Buffalo will be able to shut down the Dolphins' offense, this is without question. Perhaps Miami keeps things close, but I doubt it. Three points is easy to give up when your team is destroying people. The Bills keep on rolling with another win by way more than three measly points.
More from NFL Spin Zone
This article originally appeared on