NFL Week 6: DirecTV Sunday Ticket Channels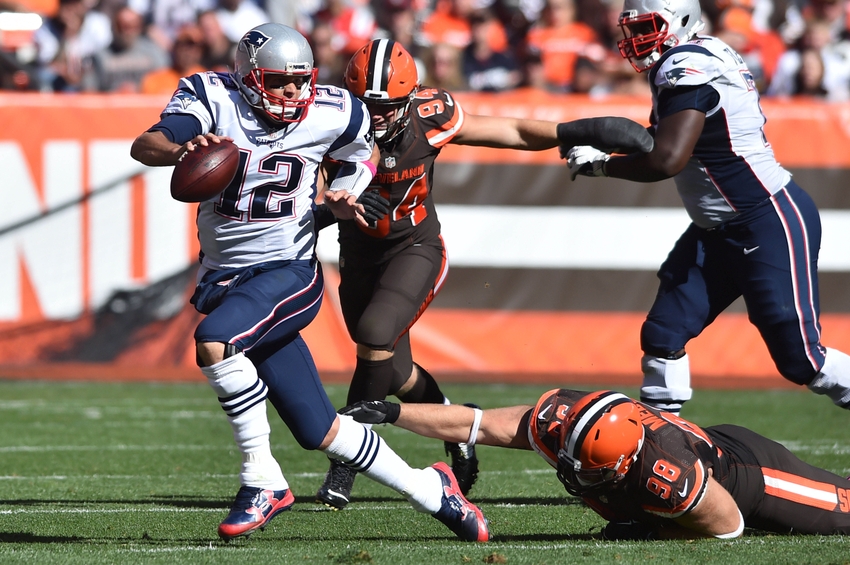 Taking a look at which games will be on which channels for NFL DirecTV Sunday Ticket for NFL Week 6
Week 6 in the NFL can be viewed on NFL Sunday Ticket on DirecTV each week throughout the season. Every game is available though Sunday Ticket with a subscription.
This week, all but two teams will be playing in Week 6. For NFL Sunday Ticket subscribers that is a good weekend to sit, relax and watch a great schedule of NFL games. The two bye week teams are the Minnesota Vikings and the Tampa Bay Buccaneers. Minnesota is 5-0 on their bye week and the Buccaneers are 2-3.
As for the teams who are playing, here is a look at what channel they will be playing on DirecTV's Sunday Ticket.
1 p.m. ET (Early Afternoon)
Chicago Bears vs. Jacksonville Jaguars: Channel 705
Miami Dolphins vs. Pittsburgh Steelers: Channel 706
New England Patriots vs. Cincinnati Bengals: Channel 707
New York Giants vs. Baltimore Ravens: Channel 708
Tennessee Titans vs. Cleveland Browns: Channel 709
Buffalo Bills vs. San Francisco 49ers: Channel 710
Detroit Lions vs. Los Angeles Rams: Channel 711
New Orleans Saints vs. Carolina Panthers: Channel 712
Washington Redskins vs. Philadelphia Eagles: Channel 713
Late Afternoon
Oakland Raiders vs. Kansas City Chiefs: Channel 714, 4 p.m. ET
Green Bay Packers vs. Dallas Cowboys: Channel 715, 4:25 pm. ET
Seattle Seahawks vs. Atlanta Falcons: Channel 716, 4:25 p.m. ET
There are plenty of games that you'll want to keep eyes on, so you'll definitely have tough decisions to make throughout the day. However, that's the joys of football and Sunday ticket; you have the luxury of making those decisions.
This article originally appeared on