NFL Week 5 winners and losers: Dak Prescott is the future in Dallas, Mike McCoy is done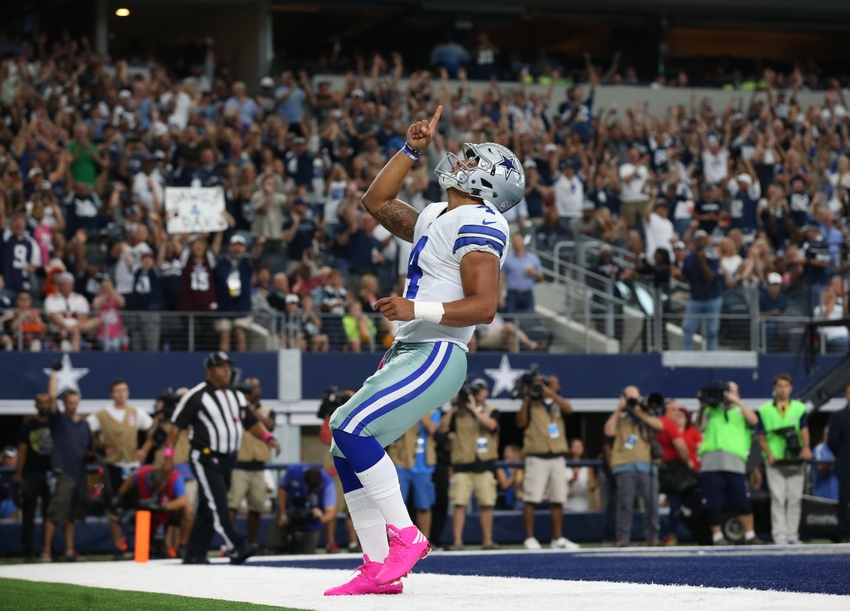 We are through five weeks in the NFL season, and the real winners and losers are starting to separate themselves from the pack.
We are starting to  reach the point in the season where things will being to equalize. That's not to say things won't remain crazy, as right now league leaders include Marvin Jones, Eziekel Elliott and Lorenzo Alexander.
Do you want to live in a world where Matty "Ice" Ryan is rising up to be the league leader in passing? Carlos Hyde and Melvin Gordon are the most consistent touchdown scorers out of the backfield this year. Something called Sammie Coates is leading the league in average yards.
So while the weeks will continue and teams will begin to settle into their place within the postseason race, things are far form figured out. The Falcons are suddenly Super Bowl contenders, the Vikings are being picked to win it all and the Patriots are getting back on track with Brady back. Both Super Bowl 50 teams lost this week, the Rams continue to be bipolar while the Titans, Jaguars, Colts and Texans force us to remember that the AFC South is a thing and will produce a default playoff team.
Let's live outside of the box score a little, since that's where the real battles are won and lost anyways.
Loser: Philip Rivers
Poor Philip Rivers. It's fitting that a guy who has a last name Rivers cries way too much, but even he doesn't deserve this. If Steve Young had stayed with the Tampa Bay Buccaneers his entire career, we'd be comparing Rivers to him right now. He's talent wasted by n organization that has no idea what the hell they're doing.
Mike McCoy is going to get fired, the team is going to move and a new era is going to begin. Rivers' winder is so closing and his situation is so bad that trading him to the Jets is a scenario that makes you think he'd finally win. That's how atrocious things are right now, and if I was New York, I'd be on the phone right now.
Winner: Vikings Fans
Good for you, Vikings fans. You suffered through four Super Bowl losses, the '98 and '09 Championship games and years of mediocrity in between to arrive here. The ingredients are all here for this to be another heartbreaking season. Sam Bradford is your quarterback, Adrian Peterson is hurt and the team has zero established receiving threats beyond default Stefan Diggs.
Yet here we are with the team sporting one of the best defenses in football and  5-0 record. This shouldn't be happening, but maybe the decades of suffering Vikings fans have endured has finally balanced things out. On a long enough timeline, even the Vikings end up having a season that actually works out for the.
Loser: Hue Jackson
Hue Jackson is not a bad head coach, but he's been cursed with a bad franchise. It seems he's always in a position to take a team to the next level before watching them fail through really no total fault of his own. In the first five weeks of the season, Jackson has lost four starting quarterbacks to injury. Four. That's insane.
We're looking at a legitimate 0-16 situation in Cleveland this year, which is going to fall on Jackson when it shouldn't. He's a coach this team needs, with grit and grind to make them a contender. But he needs healthy quarterbacks and a front office that won't let every competent player the franchise has walk.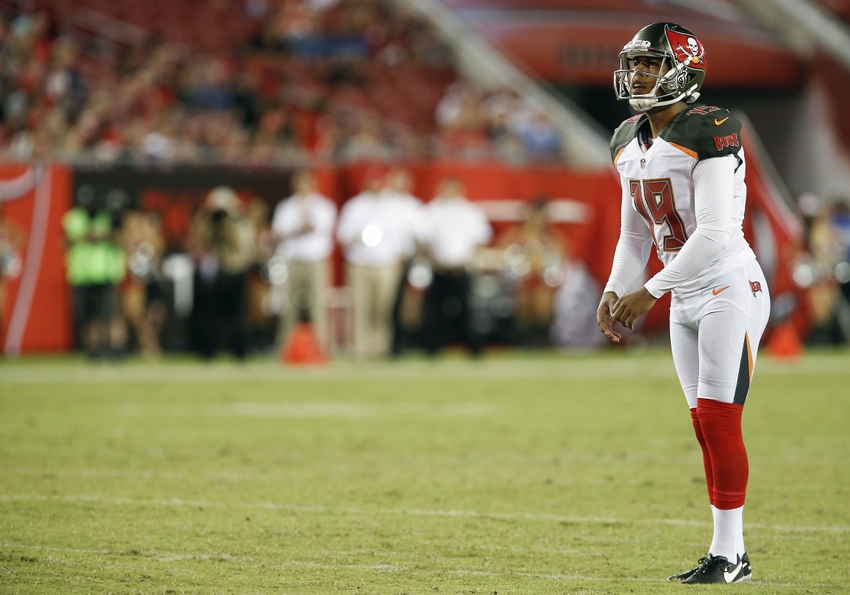 Week 6 NFL Head Coach Hot Seat
The coaching hot seat is starting to get more than a little warm for these underachievers:
1. Mike McCoy, Chargers
Goddammit, why is Mike McCoy still employed. He finds inexplicable ways to lose games that go beyond your standard incompetence. He's a dead man walking at this point as it's a matter of when and not if he's getting canned.
2.  Jeff Fisher, Rams
There's a reason the Rams have mysteriously not announced that supposed extension with Fisher.  In theory, this lose one, win three cycle the Rams are in would result in a 12-4 season. But in reality they're going to go 7-9 and fire Fisher. It's not like LA is a bad market to sell to a top-tier coach.
3. Gus Bradley, Jaguars
Gus is on borrowed time in Jacksonville; time which could expire after a few more losses. Blake Bortles has shown flashes of being great and the offense has high flying receivers. All that is missing is a head coach to bring it all together. The Jaguars have an attractive enough roster and an owner hungry enough to win that they could lure in a big name coach this offseason.
Week 5 Power Ranking of Pain
This week, let's take a look at the worst performances of Week 5.
3. Roberto Aguayo, K, Buccaneers (for now)
He could kick a tin can through a mail slot while at Florida State, but Roberto Aguayo is a career 50 percent kicker in the NFL. It's not that he's slow out of the gate, it's that he was drafted to do the opposite of what he's doing. Tampa Bay traded up in the draft to get Aguayo so they could avoid the gut-wrenching experience that Kyle Brindza and Connor Barth put them through in missing field goals that added up to loses. The Bucs might have won, but the same problems exist that did before at kicker.
2. Denver Broncos
This has nothing to do with Gary Kubiak missing next week's game. It has everything to do with there being a blueprint to beat their defense. The Patriots used a strategy of sliding running backs out into the slot in the 2015 AFC Championship game. The Falcons used this same strategy and it worked in Week 5. The key is having back fast enough to gas the Broncos linebackers not used to covering speed.
That's hard to come by, but not impossible to replicate. the Patriots might have tried and failed last January to make the strategy work, but the Falcons have improved on it to great effect. It's not long before someone perfects it and exposes this Broncos defense for good.
1. Jerry Jones, Owner, Cowboys
Jerry Jones is perhaps the most iconic owner in sports, but he's also one of the most glaringly flawed. The Cowboys are soaring with Dak Prescott at quarterback but ol' Jurry wants to put Tony Romo back in right away in Week 8. That's loyalty to a fault but it's not surprising.
We're talking about a guy who fired Jimmy Johnson because he could — and then proved that. Dallas won a Super Bowl without Johnson which validated Jones' idea that he's God and everything he says will work. Romo's back will make sure Dak Prescott sees action again, but Jones is in a perfect Hamlet situation where he is going to be his own worst enemy.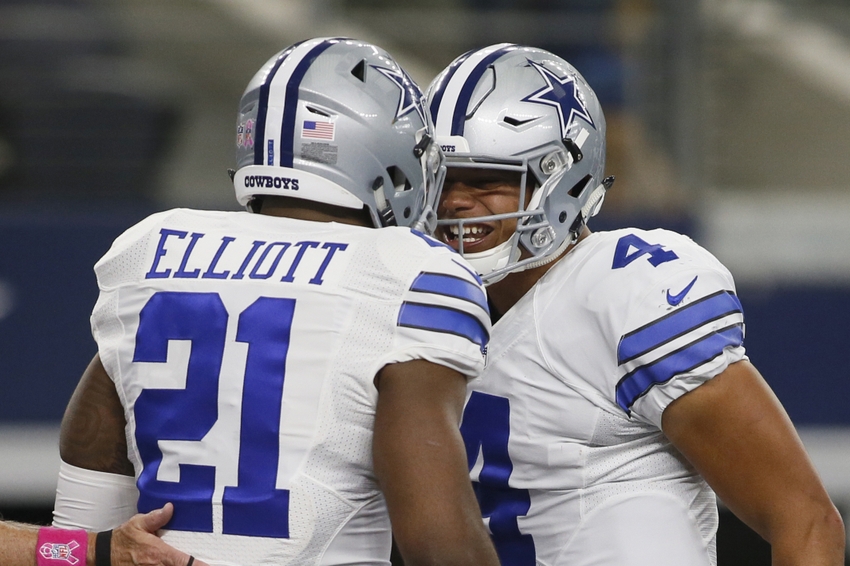 Things That Will Definitely Happen in Week 6
Let's close out with a look ahead at somethings that will definitely happen next week in the NFL. First, let's look at Week 4 predictions, which turned out to be pretty alright:
Sam Bradford is going to lead the Vikings to a 5-0 start, confusing everyone everywhere. They're the best team in football.
The Cardinals will figure it out this week and start rebounding with the Drew Stanton Experience. The Drew Stanton Experience is real. 
Atlanta will become Super Bowl favorites after handing Denver its first loss of the season. Bingo.
Tom Brady is going to beat the Browns but will be slower out of the gate than some expect. Partial credit. 
Alright, as for things that will happen in Week 5:
The Chargers will lose to the Broncos on Thursday and promptly fire Mike McCoy as head coach.
Dak Prescott and the Cowboys will win in Lambeau, thus further proving how serious of a Super Bowl contender they are.
Kansas City will get back on track by beating Oakland, probably on some failed jack Del Rio stunt.
The Falcons will get a reality check when the Seahawks beat them, and the hot takes will be unreal.
We'll have to see how right or wrong these end up being when Week 6 of NFL action kicks off on Thursday.
Stay safe out there, America.
More from FanSided
This article originally appeared on