NFL Week 4: Who Plays on Sunday Night Football?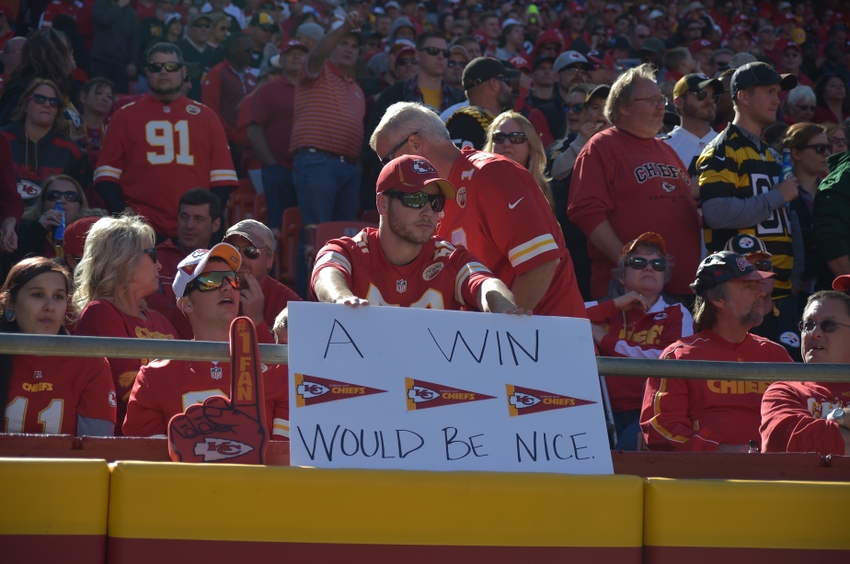 In NFL Week 4, we will be treated to a very exciting matchup between two playoff contenders in the AFC on Sunday Night Football
NFL Week 4 means that the teams playing will be done with one-quarter of their schedule after this week. For the Kansas City Chiefs and Pittsburgh Steelers, Week 4 will have a lot of possible playoff implications early in the season as they meet on Sunday Night Football.
Entering Sunday Night Football this week, the Chiefs and the Steelers each have identical 2-1 records. Both teams have gotten to 2-1 different ways. The Chiefs had a miracle comeback against the San Diego Chargers to start the season. After that win, the Chiefs came up short on the road against the Houston Texans. Following the loss to the Texans, the Chiefs bounced back with a win against the Jets on Sunday.
Despite the 24-3 win, the Chiefs' offense did very little in the game. Six interceptions by Jets quarterback Ryan Fitzpatrick did a lot of the work for the Chiefs, who were handed their second win of the season. Against a better opponent, the Chiefs will have to be more aggressive on offense.
After two straight wins to start the season for the Steelers, they walked into the buzzsaw that is Carson Wentz. Despite being favorites on the road in Philadelphia, the Steelers were dismantled by the Eagles on all fronts. This was certainly a shocking thing to see, as many consider the Steelers to be one of the best teams in the AFC.
In addition to this being a great matchup on paper, we could also get the chance to see the return of two stars. The Steelers will be getting back Le'Veon Bell back from his suspension for sure. However, he might be matched with the return of Jamaal Charles for the Chiefs. While Charles might be limited, Bell should be expected to see a big workload right away.
There will be a lot on the line in this week's edition of Sunday Night Football. Finally, it is shaping up to be a great matchup on Sunday night.
More from NFL Spin Zone
This article originally appeared on