NFL Week 4: Odds for every game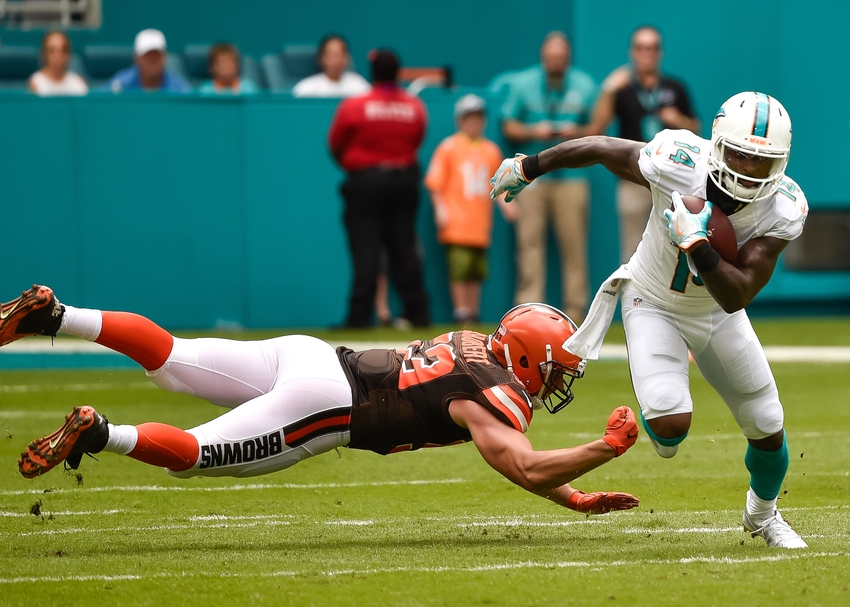 The early odds for Week 4 of the 2016 NFL season schedule have been released.
Week 3 of the 2016 NFL season has been a wacky one, to say the least! Several teams entered the week with an 0-2 record and in desperation mode. Unfortunately for the eight teams still looking for that first "W" on the season heading into Week 3 action, a few of them will carry that goose egg with them into Week 4.
According to a CBS Sports report, the Cleveland Browns and Jacksonville Jaguars lost again this week and now face the possibility of finishing the first quarter of the 2016 NFL season winless.
In early action, the Washington Redskins, Buffalo Bills, Indianapolis Colts and Miami Dolphins all earned their first win of the season. Ironically, the Dolphins were the biggest favorite on the Las Vegas odds board in Week 3, yet they needed an overtime miracle to pull out the 30-24 win vs. the Cleveland Browns.
Browns kicker Cody Parkey had the worst day during Sunday's Week 3 action. Parkey missed three field goals for Cleveland, including a 46-yarder, as time expired in regulation.
The only two teams left that are still winless at the time of this post are the Chicago Bears and New Orleans Saints. The Bears will play the Dallas Cowboys on Sunday night football, while the Saints will chase win number one on Monday night against the Atlanta Falcons.
Don't forget NFL fans, Week 4 will include the first of three games in the NFL London series. This weekend's NFL London edition will feature the Jaguars taking on the Colts. Kick off is 9:30 a.m. ET. Nothing like NFL in the morning!
Below is a glance at the 2016 NFL Week 4 schedule and the early Las Vegas odds for each game. All times are Eastern Standard.
Thursday, Sept. 29
Miami at Cincinnati — 8:20 p.m. (Bengals -6)
Sunday, October 2
Indianapolis at Jacksonville — 9:30 am (Indy -3)
Buffalo at New England — 1:00 pm (New England -6)
Seattle at N.Y. Jets — 1:00 pm (Seattle -2.5)
Detroit at Chicago — 1:00 pm (Lions -2.5)
Carolina at Atlanta — 1:00 pm (Carolina -4)
Oakland at Baltimore — 1:00 pm (Baltimore -5)
Tennessee at Houston — 1:00 pm (Houston -6)
Cleveland at Washington — 1:00 pm (Washington -8)
Denver at Tampa Bay — 4:05 pm (Denver -1)
L.A. Rams at Arizona —  4:25 pm (Arizona -10)
New Orleans at San Diego — 4:25 pm (San Diego -3)
Dallas at San Francisco  — 4:25 pm (Dallas -3)
Kansas City at Pittsburgh — 8:30 pm (Pittsburgh -6)
Monday, October 3
N.Y. Giants at Minnesota —  8:30 pm (Vikings -3)
This article originally appeared on