NFL Week 3: Who plays on Thursday night?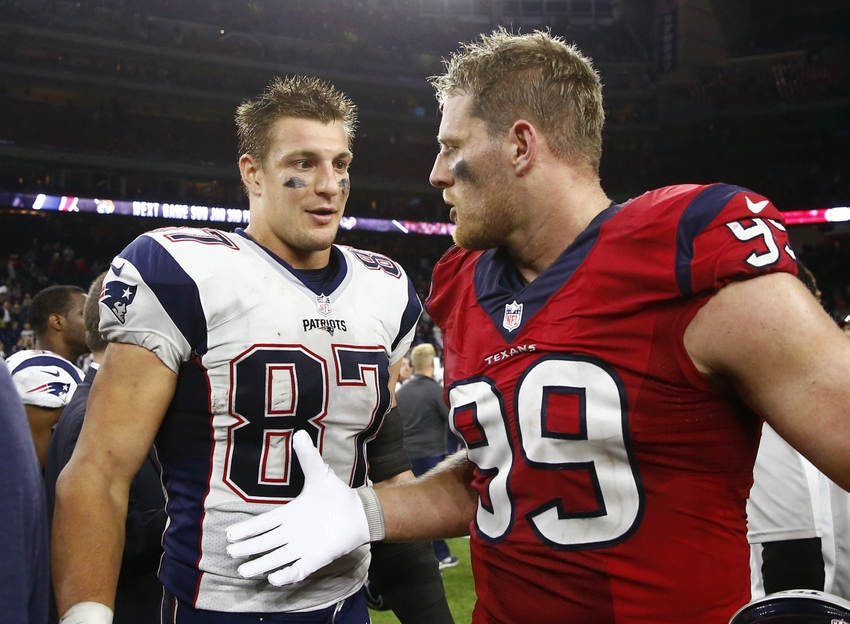 In Week 3 of the 2016 NFL season, the 2-0 Houston Texans will travel to New England to face the Patriots on Thursday Night Football.
The New England Patriots entered the 2016 NFL season with an inexperienced quarterback under center. After Tom Brady was suspended for the first four games of the season, the team turned to Jimmy Garoppolo to lead them in the early going.
Jimmy G did a great job for the team through the first six quarters of the season, but a sprained AC joint suffered against the Miami Dolphins has ended his run as the team's starter.
Enter Jacoby Brissett, the third round selection out of North Carolina State. While not expected to play this season, Brissett now finds himself as the team's starter for the next two games, as he tries to sustain the Patriots' undefeated season.
The Houston Texans defense is no joke, so Patriots head coach Bill Belichick had  better have a solid game plan going into Thursday Night Football.
Check out these other NFL posts from FanSided:
Top 10 craziest NFL fan bases
Top 15 NFL Draft busts of all-time
Top 15 Heisman winners who flopped in the NFL
Like New England, the Texans are 2-0 this season, after an impressive win against the Kansas City Chiefs in Week 2. The defense, led by star defensive end J.J. Watt, was absolutely dominant on Sunday, harassing Alex Smith all game long. The team allowed only four field goals in the game, as the Texans won the game, 19-13.
The game on Thursday Night will have major playoff implications, as both of these teams could meet again during the postseason. For the Patriots to be 2-0 is huge for them, because once Brady gets back, they should go on a nice run. Houston has actually been better than advertised this season, and the Chiefs win came as a bit of a surprise.
The game is scheduled for an 8:25 p.m. ET kickoff on Thursday from Gillette Stadium. Expect the Texans to try and get after Brissett early and often, as they try to rattle the first-time starter. The Pats will get a huge boost if they can get start tight end Rob Gronkowski back, as he could provide a nice safety blanket for Brissett.
More from FanSided
This article originally appeared on