NFL Week 3: Super Bowl 51 odds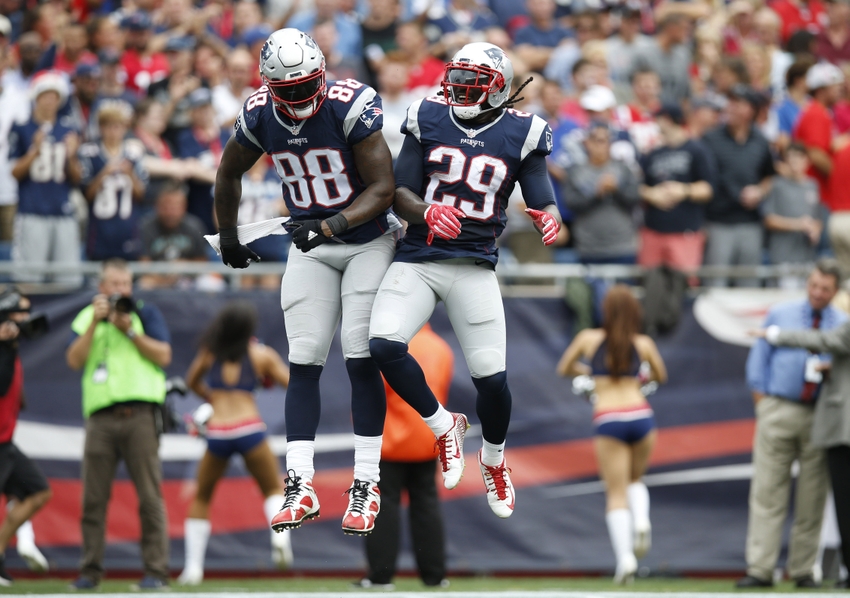 Week 2 is in the books, and already NFL experts are starting to talk about which teams are the pretenders and who are the real contenders.
The odds to win Super Bowl 51 have been out since the Broncos beat the Panthers seven months ago. However, like the stock market, the odds change a bit every week. In fact, about the only thing that has remained the same is the Patriots and the Packers being the favorites.
According to an IB Times report, the New England Patriots currently sit at 6/1, (down from 7/1 last week)  and are the favorites to win Super Bowl 51. Following their second straight win to start the season, minus Tom Brady and Rob Gronkowski, the Patriots are showing they are a deep team and will be a force to be reckoned with once again in the AFC.
The Packers are right behind New England at 8/1, however, they are no longer the number two team to beat. Green Bay has been leap-frogged by the Pittsburgh Steelers. In August, the Steelers were listed at 12/1 but a strong start has Pittsburgh at 7/1 on many Vegas boards.
One other team worthy of note is the Denver Broncos. Yes, new quarterback and all, the defending Super Bowl champs entered the season at 25/1 to repeat as champs. Talk about getting the Rodney Dangerfield "no respect"  card from Vegas sportsbooks. Denver is off to a 2-0 start and odds makers have taken notice. The defense is as strong as ever and the offense looks good so far with Trevor Siemian in charge.  It's a long season, but Broncos fans are hoping for another Super Bowl run.
Now for teams like the Bears, Colts and Dolphins, things are slipping the wrong way.
Once sitting at 40/1 each, the Bears are now 115/1, while the Dolphins sit at a whopping 200/1. Indianapolis opened up at 35/1 in August but they have tumbled to 75/1 following two straight losses to Detroit and Denver.
Right now is a great to make a wager while every team is still at high odds. When the playoffs draw near, the odds makers will narrow the field — and the odds of hitting big on your favorite team!'
Here are the latest Super Bowl 51 odds.
Arizona Cardinals   (10 to 1)
Atlanta Falcons  (75 to 1)
Baltimore Ravens   (35 to 1)
Buffalo Bills (250 to 1)
Carolina Panthers  (10 to 1)
Chicago Bears (115 to 1)
Cincinnati Bengals (25 to 1)
Cleveland Browns  (500 to 1)
Dallas Cowboys (35 to 1)
Denver Broncos  (12 to 1)
Detroit Lions (75 to 1)
Green Bay Packers  (8 to 1)
Houston Texans   (30 to 1)
Indianapolis Colts (75 to 1)
Jacksonville Jaguars  (200 to 1)
Kansas City Chiefs  (25 to 1)
Los Angeles Rams   (125 to 1)
Miami Dolphins  (200 to 1)
Minnesota Vikings (20 to 1)
New England Patriots (6 to 1)
New Orleans Saints  (125 to 1)
New York Giants  (20 to 1)
New York Jets  (35 to 1)
Oakland Raiders   (50 to 1)
Philadelphia Eagles (75 to 1)
Pittsburgh Steelers  (7 to 1)
San Diego Chargers  (65 to 1)
San Francisco 49ers  (200 to 1)
Seattle Seahawks  (12 to 1)
Tampa Bay Buccaneers (80 to 1)
Tennessee Titans   (150 to 1)
Washington Redskins (150 to 1)
This article originally appeared on