NFL Week 2: What do color rush uniforms look like?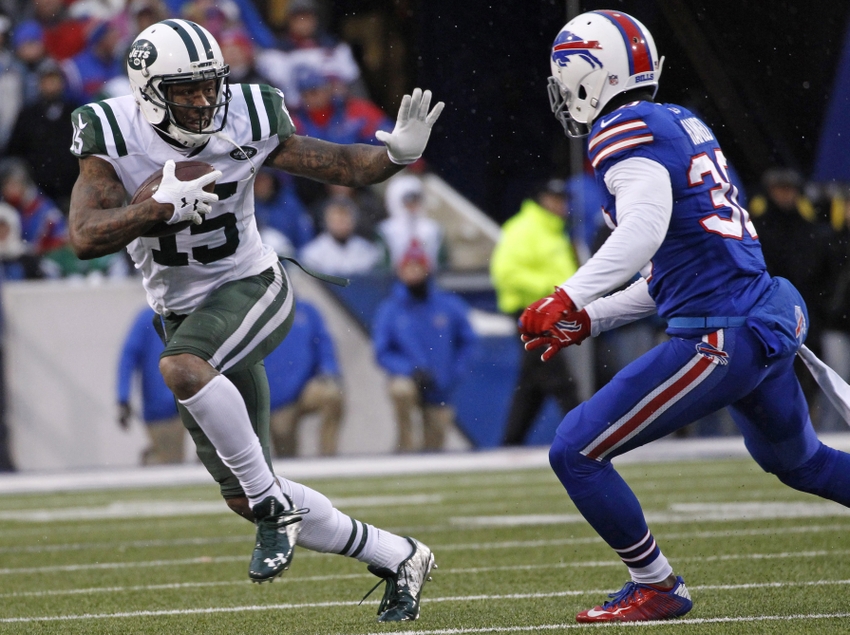 Find out what the color rush uniforms will look for the Week 2 game featuring the Buffalo Bills and New York Jets.
The Buffalo Bills will be playing the New York Jets at home on Thursday, and the two teams' uniforms will be looking a bit different. Both teams will be wearing NFL's color rush uniforms, and they're quite a sight. If you like bright red, the Bills uniforms should be right up your alley.
The color rush uniforms are designed by Nike and last year were only worn by eight teams. They received a ton of criticism last year from fans, in particular, they were difficult to see for those who are colorblind. As reported by
As reported by ESPN, to fix the issue, Nike has made some of the uniforms all-white in order to avoid a combination of colors that would cause issues. They even brought in doctors to review which matchups would be an issue for people.
That would include tomorrow night's game. Last year, the Jets and Bills matched up with their color rush uniforms, but instead of the mainly white uniforms that the Jets will be sporting this year, the uniforms were all green. This presented a problem not just for colorblind folks, but also anybody who doesn't like Christmas.
Speaking of holidays, teams will not be wearing the color rush uniforms on Thanksgiving day.
The NFL will be selling color rush merchandise, if you're into that sort of thing. Interestingly enough, all the royalties from these products will be donated the NFL foundation. Also, the first $500,000 will go towards replacing football equipment that was lost in recent Louisiana flooding:
The Jets and Bills kick-off Thursday at 7:25 p.m. CST on the NFL Network. It's still up in the air as to whether the Bills will have wide receiver Sammy Watkins after he aggravated his surgically repaired ankle during last weeks game.
More from FanSided
This article originally appeared on