NFL Week 14: Inactives for Each Team on Sunday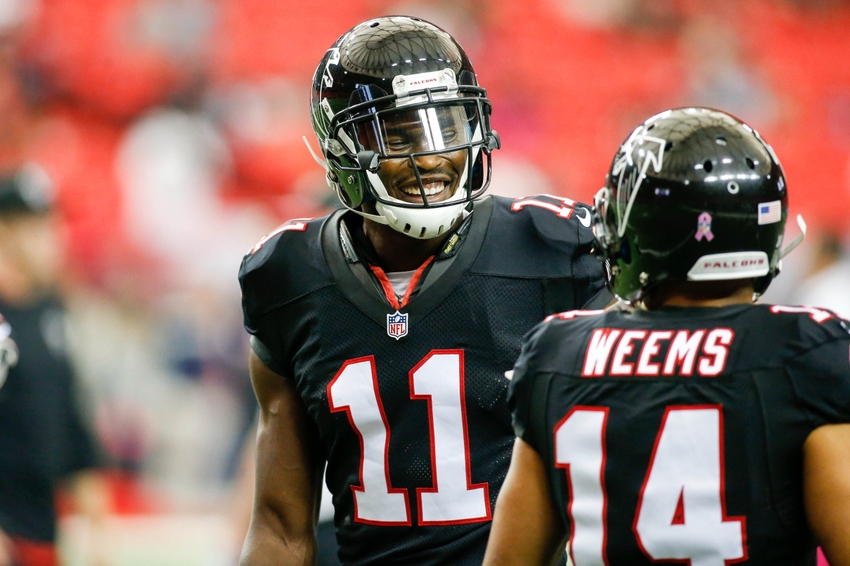 Inactives for each team playing on Sunday in NFL Week 14.
Will Julio Jones suit up for the Atlanta Falcons in NFL Week 14? That's the question that many fans and fantasy owners are facing coming into Sunday. The star wide receivers status has been all over the board leading up to their matchup on Sunday against the Los Angeles Rams. He's currently being called a game-time decision, but that probably stands truer here than in most cases with that designation. We likely won't have any clarity until the official inactives are released, though, which won't be until later as it's a 4:25 p.m. ET kickoff.
The Falcons obviously aren't the only ones who have been dealing with injuries. For instance, their division rivals in the Carolina Panthers will once again be without Luke Kuechly. What's more, the Detroit Lions could well be without their best defensive player, linebacker DeAndre Levy. Those are just a few that people are keeping a close eye on leading up to kickoff.
Though some postseason contenders have cupcakes this season, this is the time of year where even minor injuries can affect a team in a negative way. After all, the stakes are high for those sorts of teams while others out of contention are looking to occupy the spoiler role. It's both maddening and awesome for fans all at once.
So who's playing and who's not for your team on Sunday. Follow along below with the inactives for each team as they're released, beginning at 11:30 a.m. ET for the early games and then starting around 3 p.m. ET for the late-afternoon contests:
Will any of these injuries majorly influence the results of these games? It's obviously too soon to tell on something like that.
However, what we can say with definite certain is that they will play a part in one way or another, even if the final score ultimately remains the same. It's that time of year where every injury, play, and so on matters. You have to love NFL Week 14 and the excitement it brings. Though, the players listed on the inactives may not feel the same.
More from NFL Spin Zone
This article originally appeared on