NFL Week 14: Best Picks Against the Spread (ATS)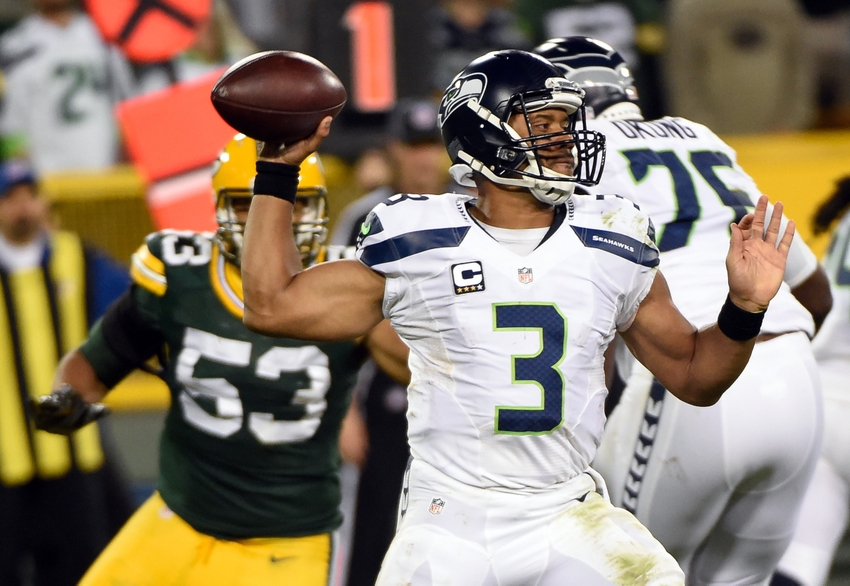 Even bad teams are supposed to pull even against the spread during the year—not so this season. Your NFL Week 14 best picks against the spread.
With nine correct picks out of 26 selections, here are some teams Dan is still better than this year against the spread: 4-8 Cincinnati, Arizona, Tennessee and the Jets; 3-8-1 Carolina; 2-9-1 San Francisco; and 2-10 Cleveland. That is not a pretty list entering NFL Week 14.
Interestingly, the two worst teams in real life in the NFL are also the two worst against the spread. Usually 13 weeks into the season, the lines correct themselves and even the worst teams approach .500 ATS. That's why a 3-8-1 record for Carolina makes more sense. The lines were wrong early when we thought the Panthers were good. For some reason, 2016 San Francisco and Cleveland have been so bad that even the correction hasn't been enough. The 49ers are actually multiple-point favorites in Week 14, so maybe that won't start until the following week.
Two brothers from New York, Dan Salem and Todd Salem, discuss the best picks against the spread in today's NFL Sports Debate.
2016 Record Against the Spread:
Dan Salem: 9-17
Todd Salem: 13-12-1
One of us is still having a good season. Time to pick your winners.
Todd Salem's Week 14 Best Picks ATS
Denver Broncos +1 at Tennessee Titans
There are a bunch of very small lines in Week 14, meaning a correct pick (or, at worst, a push) would simply come down to picking the correct winning team. Yet it still seems difficult at this late stage in the season. The one I feel most comfortable with is taking Denver on the road at Tennessee.
The Titans are coming off of their bye, but they are just 4-8 against the spread this year, 2-4 at home ATS and 1-3 as a favorite. Meanwhile, Denver is tied for the third-best record in the league ATS and excels both on the road and as a dog. Even with essentially nothing on offense last week, Denver won by double figures, and it will hope to have Trevor Siemian back for this contest. I like all sides of a Broncos selection.
Houston Texans +7 at Indianapolis Colts
Of the touchdown-plus lines this week, a Bears pick is intriguing at +9.5, but it almost feels too obvious—like the sportsbooks are begging us to take the Bears as we continually underestimate the Lions. It would be silly to read too much into Chicago's win last week, just as it's silly to put too much stock in Indianapolis' win. If the Colts had won by just a normal margin against the Jets, this Week 14 line would be far less than a touchdown spread. I will take advantage with a Texans pick.
Houston is tumbling this past month, but it is also still tied for first place in the AFC South. Surely the Texans take some solace in that and realize this Colts game is a season-changer for both parties. The real surprise recently has been Lamar Miller's struggles. Fortunately, Indy allows 4.5 yards per carry on the season, good for 27th in the league. Houston's first game against the Colts was easily Miller's best, as he went for 149 yards on 24 carries and scored two of his four total touchdowns this season.
Dan Salem's Week 14 Best Picks ATS
Minnesota Vikings -3.5 at Jacksonville Jaguars
I'm switching it up this week and deliberately ignoring the inflated lines for teams getting way too many points. Instead I'll pick the Vikings on the road versus one of the worst teams in professional football this season. Jacksonville has looked barely competent over the past month and injuries have now caught up with their already ravaged offense. If Chris Ivory misses another game, I don't expect much production from the Jaguars.
Minnesota is not dominating anyone any longer, but they nearly beat the Cowboys last week. They are far and away better than Jacksonville, so don't be concerned about giving up three and a half points. When a winner plays a loser, you bet your money on the winner.
Seattle Seahawks -2.5 at Green Bay Packers
One victory has done little to change my opinion of the Green Bay Packers. They are not a playoff team this season and will not be able to keep pace with the Seattle Seahawks. After a blowout win last week, Seattle successfully bounced back from a demoralizing loss and reminded us of who they really are. The Seahawks are a great team late in the season and will keep fighting for a top NFC playoff seed. The same can not be said of the Packers.
I don't trust the Green Bay defense to do much of anything to stop Seattle from owning this game. The Seahawks defense can stop Aaron Rodgers and will at least slow him down. Give up two and a half points and take Seattle. All they need to do is win by a field goal. I love those odds.
This article originally appeared on