NFL week 13 picks and predictions: Vikings battle the best in the NFL at home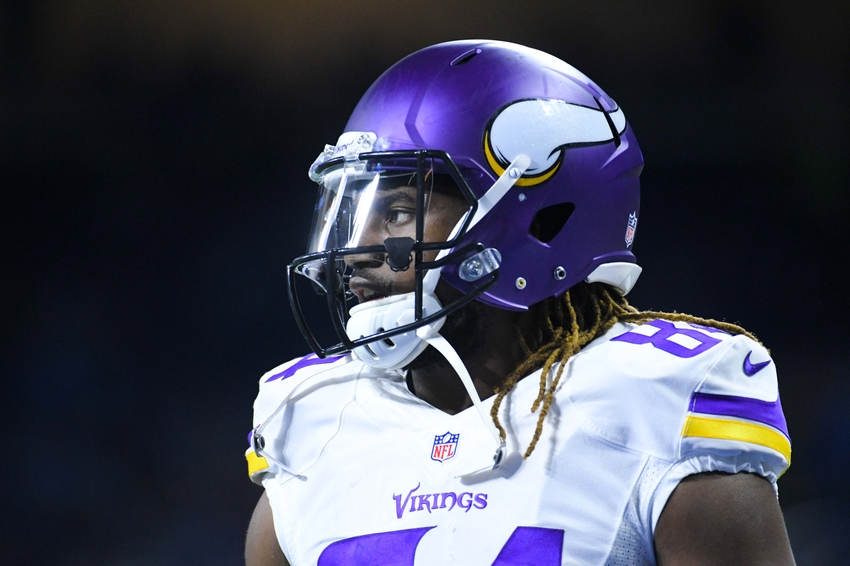 As the end of the season gets near, teams are beginning to drop out of playoff contention. Here are the NFL week 13 picks and predictions as teams try to keep their playoff hopes alive.
Thanksgiving has come and gone, but Christmas is right around the corner. Along with Christmas comes the excitement of the NFL playoff race. December may just be the most important month in NFL football as teams try to make a playoff push, just to have a chance at the Super Bowl.
Certain teams like the Bengals, Eagles and Saints are just trying to keep their hopes of making the playoffs alive. While teams like the Vikings, Buccaneers and Colts are trying to keep up in their respective division. Then, of course, you have teams like the Lions, Cowboys and Ravens that are trying to stay atop their divisional race.
We are guaranteed another exciting week of football as teams begin to slide out of playoff contention and lock up their playoff spots. Without further ado, let's jump right in with my picks and predictions for this week's games.
Dallas @ Minnesota
Minnesota is trying to keep up with Detroit at the top of the NFC North, so this is the absolute worst time to play the best team in the NFL. Home-field advantage will help, but it won't be enough.
Final Score: Dallas 27 Minnesota 20
Kansas City @ Atlanta
Atlanta only holds a one-game lead over to red-hot Buccaneers, so they need to keep winning to hold the lead. A game against the 8-3 Chiefs is a tough draw for the dirty birds.
Final Score: Kansas City 24 Atlanta 21
Detroit @ New Orleans
The Saints showed how strong their offense could be by dropping 49 against a strong Rams' defense. There's no way Detroit can keep up with their high-powered offense down in NOLA.
Final Score: New Orleans 38 Detroit 24
Los Angeles @ New England
The Rams have some serious problems this season, but Jared Goff is showing some positive signs. He is not, and will never be Tom Brady, though. This won't be a close one.
Final Score: New England 31 Los Angeles 10
Denver @ Jacksonville
The reigning champs aren't quite what people thought they would be this year. The Jags are also a very big disappointment. No way can Jacksonville put up many points against a stingy Denver defense.
Final Score: Denver 23 Jacksonville 13
Houston @ Green Bay
The Packers still control their playoff destiny, even if it doesn't seem so. Aaron Rodgers believes they can run the table and make it into January. I don't know if I agree, but they will top the struggling Texans.
Final Score: Green Bay 28 Houston 16
Philadelphia @ Cincinnati
Maybe the most disappointing NFL team this year, the Bengals have strung together only 3 wins. Playing at home, though, against a rookie quarterback who is sliding backwards, I like their chances.
Final Score: Cincinnati 17 Philadelphia 13
Miami @ Baltimore
The surging Dolphins have a very tough game against the AFC North leading Ravens. Expect a big day from Jay Ajayi, but an even bigger day by Steve Smith. Ravens continue to stay atop their division by ending the Dolphins' winning streak.
Final Score: Baltimore 31 Miami 28
San Francisco @ Chicago
With absolutely no playoff implications, this game may be the least watched NFL game this century. Chicago did show some life against Tennessee, though, so I'll take them to win at home.
Final Score: Chicago 28 San Francisco 27
Buffalo @ Oakland
The Raiders jumped to number 2 in the NFL power rankings, according to NFL.com. In my mind, they're playing well enough to be considered number 1. Oakland will take another step toward the top spot in the AFC.
Final Score: Oakland 34 Buffalo 21
New York Giants @ Pittsburgh
The Giants may be on a 6-game winning streak, but who have they played? Finally getting some competition in Big Ben and the Steelers, the winning streak comes to an end.
Final Score: Pittsburgh 30 NY Giants 24
Washington @ Arizona
Kirk Cousins has secured his job as a starting quarterback in the NFL. Arizona just seems to be heading downhill since their tie with Seattle. Cousins with another huge game leads Washington closer to a Wild Card spot.
Final Score: Washington 27 Arizona 19
Tampa Bay @ San Diego
Back-to-back wins against Kansas City and Seattle, then heading to San Diego to play the struggling Chargers? Seems like a trap game to me. I like Jameis Winston, but he can't win a shootout with Phillip Rivers, yet.
Final Score: San Diego 35 Tampa Bay 28
Carolina @ Seattle
Seattle hit a huge pot hole in week 12 against the Bucs, but they seem to always straighten the ship when things seem bad. Expect them to do so, again, against the team that knocked them out of the playoffs last year.
Final Score: Seattle 27 Carolina 21
Indianapolis @ New York Jets
Andrew Luck is expected to play, but it doesn't seem to matter. The Colts have no offensive line and no defense. The Jets are struggling, but they showed signs of life against the Patriots last week. A big day in the rushing game gets NY the victory.
Final Score: NY Jets 24 Indianapolis 20
Only 5 games remaining for NFL teams, so every one is extremely important. Vikings' fans, it was very tough to pick against Minnesota, but Dallas is proving to be the best team in the NFC. A tough game for Detroit, though, in New Orleans will help to keep playoff hopes alive for the Purple People Eaters.
But hey, I'm always OK with being wrong on this one… Prove me wrong Vikes!
#SKOL
This article originally appeared on