NFL Week 12 Winners and Losers: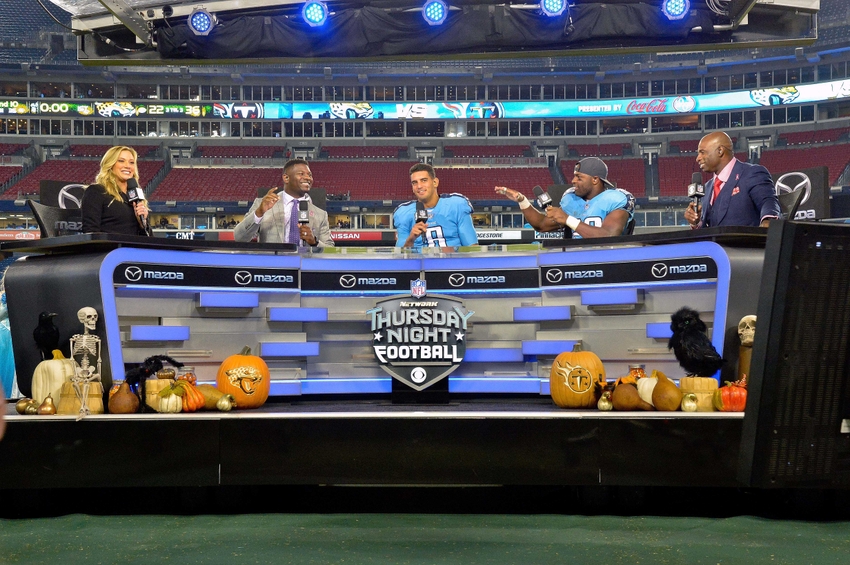 Before we look ahead to next week, let's pause and reflect on some things from Week 9 as we take a gander outside the box score.
Loser:
Winner:
Loser:
Week 13 NFL Head Coach Hot Seat
The coaching hot seat is starting to get more than a little warm for these underachievers:
1. Marvin Lewis, Cincinnati Bengals 
The aggressive step back the Bengals have taken this year is so severe that it's now time to wonder if the Marvin Lewis era in Cincinnati is over. He's the longest tenured coach in the NFL next to Bill Belichick, but without any of the success. Paul Guenther taking a promotion from defensive coordinator to head coach might be the change the Bengals need while not messing with any of the continuity.
2. Jeff Fisher, Los Angeles Rams
3. Chuck Pagano, Indianapolis Colts
Way Too Early Playoff Simulation
It's only Week 12 in t he NFL, but it's never too early to pump out some playoff simulations.
Wild Card: Chiefs over Texans, Dolphins over Ravens; Giants over Falcons, Lions over Redskins
Divisional Round: Patriots over Dolphins, Chiefs over Raiders; Cowboys over Giants, Lions over Seahawks
Championship: Patriots over Chiefs, Lions over Cowboys
Super Bowl: Patriots over Lions
NFL Head Coaches in 2017
There are going to be some vacancies this offseason but who is going to fill them and who are the hottest targets?
1. 
2. 
3. Paul Guenther to Cincinnati Bengals
Guenther is already the Bengals defensive coordinator, which seems like a mark against him. But he's a head coaching candidate and could be in a Dirk Koetter situation where he's moved to head coach to keep continuity but provide the change needed. So far it's worked well for Tampa Bay, and it feels like the type of unsexy Cincinnati move that might work.
Future NFL Head Coach Stock Watch
While not candidates at this specific juncture, keep an eye on these guys as the season wears down. They're all on the fringe of the head coaching conversation and can help their stock in the final weeks of the season.
3. Jim Schwartz, Eagles Defensive Coordinator
People forget about Jimmy, but he has head coaching experience and helped turn the Lions around. He hit hard times, but the Eagles have looked good and some solid weeks out of  the defense could continue to make him a serious candidate.
2. Teryl Austin, Lions Defensive Coordinator
The wheels looked to be falling off Detroit early on, but they've corralled sole possession of first place in the NFC North. The Lions defense isn't a stout unit, but he could benefit from the team's ascension.
1. Harold Goodwin, Cardinals Offensive Coordinator
He was a fringe candidate last year, but the struggles Arizona has endured hurt his stock. If he can turn things around, his name could heat up thanks to what he's done outside of this one bad season.
Things That Will Definitely Happen in Week 13
Let's close out with a look ahead at some things that will definitely happen next week in the NFL. First, let's look at Week 11 predictions:
The Lions will beat the Vikings and force us all to respect them as division leaders in the NFC North. Nailed it. 
Kanas City Chiefs will rebound, exorcising their primetime demons by beating the Broncos. Just barely but it counts. 
Cleveland will beat New York and both end their losing streak while also giving us the ultimate Manning Face. I'm doing a Manning Face after losing this one.
The Titans will beat the lowly Bears, thus further confusing us all about whether they've turned the corner or not. Again, just barely but it counts. 
Alright, as for things that will happen in Week 13:
Tampa Bay will continue their winning streak, but people will still refuse to take them seriously.
Minnesota will lose to Dallas, but play them close enough to remain in the conversation as a cautionary tale of how quickly a season can go south.
The 49ers-Bears game will change lives.
Despite getting torched by Julio Jones, the Chiefs will find a way to win on the road in Atlanta.
We'll have to see how right or wrong these are when Week 13 of NFL action kicks off on Thursday.
Stay safe out there, America.
This article originally appeared on