NFL Week 12: Who Plays on Sunday Night Football?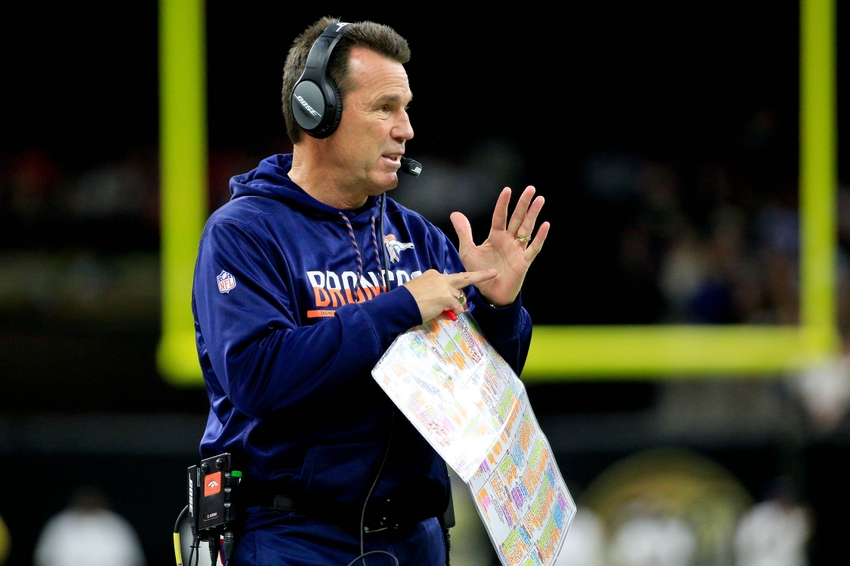 In NFL Week 12, there will be a great matchup between two AFC teams on Sunday Night Football. Who will be squaring off in primetime?
In NFL Week 12, Sunday Night Football will feature a great game between the Kansas City Chiefs and the Denver Broncos. Originally, this was supposed to be the New England Patriots against the New York Jets. However, the awful season from the Jets has resulted in the NFL flexing the Chiefs/Broncos game.
So, instead of seeing Tom Brady and the Patriots likely crush the Jets, fans will get to enjoy a game with some serious playoff implications. Surprisingly, the Oakland Raiders are in first place this late in the season in the AFC West. Both the Broncos and the Chiefs are chasing them in the division, and every game counts at this point.
This will be the first time this season that the Broncos and the Chiefs have squared off in 2016. Coming into Sunday night, both teams have identical 7-3 records, and even their home and road splits are exactly the same. The big difference between the two teams is the division record. In two games, the Chiefs have yet to lose to a division opponent. On the other hand, the Broncos are just 1-2 in games against their division.
Due to the game being played in Denver, it is a more important game for the Broncos at this point. Neither team would like to lose, but the Broncos could be in deep trouble in the division race with another loss to an AFC West team.
In addition to both teams fighting for the AFC West, they also have the Wild Card to think about. As of now, both of these teams are in the two Wild Card spots, however, the Miami Dolphins are just one game back. Sunday Night Football will surely be a treat this week. Expect to see a very loud stadium in Denver cheering on the defending Super Bowl Champions in a big game.
This article originally appeared on