NFL Week 12: What do Color Rush uniforms look like?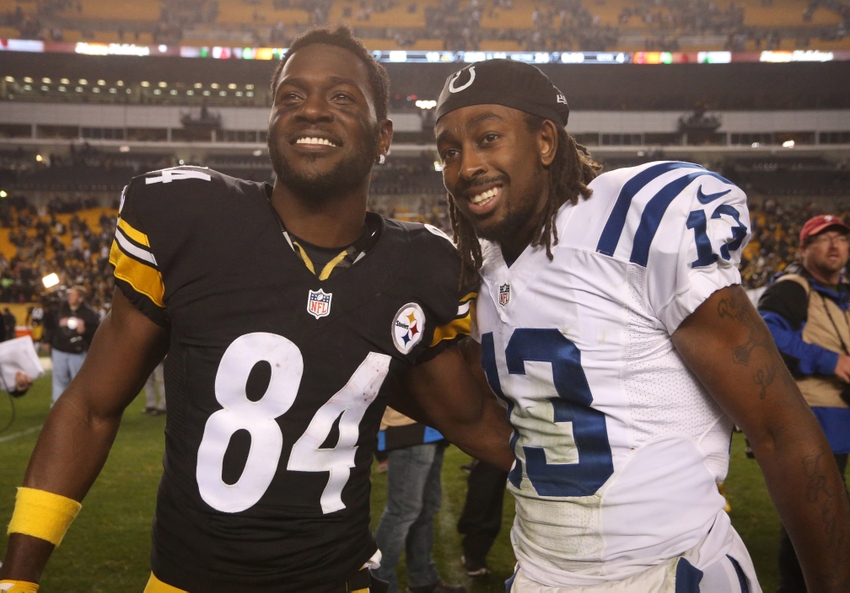 Thursday Night Football in Week 12 will be between the Pittsburgh Steelers and the Indianapolis Colts. What do the Color Rush jerseys look like?
There are three NFL games on the slate for Thanksgiving 2016. Thursday Night Football will be at Lucas Oil Stadium between the Pittsburgh Steelers (5-5) and the Indianapolis Colts (5-5). What are the Color Rush uniforms going to look like this week?
Well, there will not be a Color Rush game on Thursday Night Football this week, or in any of the three Thanksgiving games in Week 12. It's probably a good call to not have Color Rush in Week 12 for so many reasons.
First, football traditionalists would cringe at seeing Thanksgiving Day staple teams like the Lions or the Cowboys wear anything other than their regular uniforms. Second, there will be more eyes on all three Thursday games this week than in any up to this point this season.
Finally, the one game that could do Color Rush (Pittsburgh at Indianapolis) is between to 5-5 teams. It would kind of ridiculous to have a high-profile game with AFC Playoff implications be overshadowed by too much blue from the Colts.
In short, the Lions, Cowboys, and Colts will be the only three teams in the NFL to not participate in Color Rush this season. However, Nike has created jerseys for all 32 teams that can be purchased by football fans all over the world.
Color Rush will return in Week 13 when the Vikings will host the Cowboys on Thursday Night Football on December 3 in Minneapolis. Expect the Vikings to be all purple, all the time and the Cowboys to come in looking clean-cut in all white.
Color Rush has its hits and misses, but it is a great thing that this promotional uniform campaign will not be on display for the sacred NFL day that is Thanksgiving.
This article originally appeared on