NFL Week 12: Best Picks Against the Spread (ATS)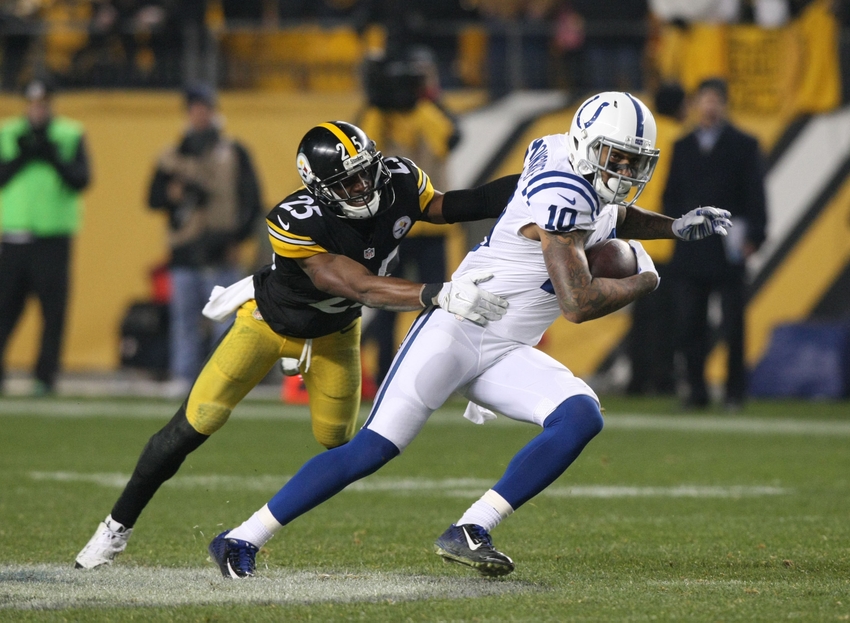 Turkey Day means early NFL Week 12 action and a lot of games to choose. Keep rolling with the underdogs getting points. Your best picks against the spread.
Thanksgiving week is always super fun in regards to the NFL. There are no byes; everyone is playing. We get three games Thursday, spread throughout the day, and then the normal Sunday slate into Monday. Week 12 is a full weekend that also forces us to make some early decisions with six teams playing actual games when normal injury reports are still in flux. We will be dipping our toes into the Thanksgiving games, but only for one selection each.
We've split our picks the last few weeks and our records reflect as much. By seasons end we'll both be over .500 and loving it, considering no point spread has been safe this season. Time for some turkey and NFL Week 12.
Two brothers from New York, Dan Salem and Todd Salem, discuss the best picks against the spread in today's NFL Sports Debate.
2016 Record Against the Spread:
Dan Salem: 9-13
Todd Salem: 11-11
Have your turkey and eat it too. Lots of points and you know you want them.
Todd Salem's Week 12 Best Picks ATS
Minnesota Vikings +3 at Detroit Lions
I am far from back on board the Vikings bandwagon after one game where special teams and defense won the day. However, I have never been a strong believer in this Lions squad. There is some separation in this game's line (in fact, all three Thanksgiving games have wide spread differences across platforms), but it is as high as Minnesota +3 at the moment, which I will gladly take.
Besides Minnesota ending its losing streak, I feel as though when two teams play each other twice in the span of a month, the second match always favors the original loser. The loser is the team with things to change and adjustments to make. The winner isn't necessarily perfectly happy with everything from the first game, but it is less apt to alter something that worked.
Minnesota has retained an elite defense through its slide, while Detroit remains a vast juxtaposition between its place in the standings and how good of a team it actually is.
Jacksonville Jaguars +7.5 at Buffalo Bills
With the injuries befalling the Buffalo offense, the Bills are losing their only edge in this contest. LeSean McCoy is questionable to play after dislocating his thumb. Robert Woods is doubtful with a sprained knee, and Sammy Watkins is not going to be ready for his return.
This is a Bills team that has relied almost exclusively on its offense to power through to victories. Jacksonville's offense isn't any good, but the Jags defense is solid enough to hold this game within a touchdown for sure. Of the team's eight losses this season, only three came by more than one score. Also, Blake Bortles gets better every quarter, meaning a backdoor cover is always in play. His career quarterback rating goes from 71 to 76.7 to 82.4 to 86.6 from the first to the fourth quarter. His yards/attempt and touchdown passes go up as games go on as well. This guy takes "garbage-time QB" as a way of life.
Dan Salem's Week 12 Best Picks ATS
Indianapolis Colts +9 vs Pittsburgh Steelers
I'm diving into the turkey day action as well, and can't help put scratch my head at this crazy line. Some outlets have it much smaller, but take all the points you can get. Pittsburgh has struggled this season on both sides of the football, refusing to be consistent and dominate anyone not named Cleveland. Some of their wins look impressive, buoyed by equally awful defeats. Can they stop an Indianapolis team averaging over 26 points a game?
The Colts score a lot, but also give up a ton of points. On a short week I'm putting my money on high scoring and very little defense. This means getting nine points in a likely shootout is a gimme. Ride with Indy and all of those points this Thanksgiving.
Los Angeles Rams +7 at New Orleans Saints
If this were any other team with a rookie quarterback starting only his second game in the pros, I'd shy away. But the Los Angeles Rams have played every game close since week two. Eight of their 10 games were decided by seven points or less, and six of 10 by fewer than the point spread in their matchup with New Orleans. The Rams rank fifth in the NFL for points allowed and are getting a touchdown. Take Los Angeles.
If you need more convincing, simply look towards the Saints. While its true that New Orleans is scoring a lot, that is negated by the Rams stingy defense. The flipside is the Saints defense, ranked 30th in the league for points allowed. This will be another close game for Los Angeles, and win or lose they cover with the spread.
More from NFL Spin Zone
This article originally appeared on