NFL Week 12: 6 Teams That Need a Win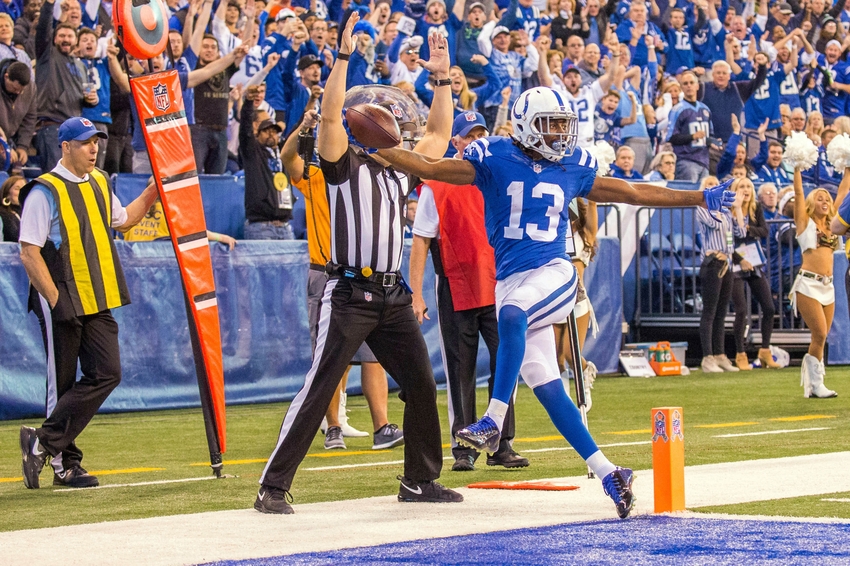 NFL Week 12 is upon us as the 2016 season keeps moving along, here are six teams that enter this week in desperate need of a win
The NFL is all about change. When the season started, the Green Bay Packers headed by quarterback Aaron Rodgers were considered a dangerous force and the the Dallas Cowboys were in danger of falling apart thanks to another injury to their starting quarterback, Tony Romo.
Other sure things included the defending NFC Champions, the Carolina Panthers, continuing their hot streak led by quarterback Cam Newton (the reigning MVP) and the Arizona Cardinals continuing to be a threat coming off three-straight seasons with 10 wins or more since hiring Bruce Arians as head coach.
Fast forward to Week 12 and none of those things are true. The Packers, Cardinals and Panthers all have losing records. The Dallas Cowboys have the best record in the NFL and are running away with their division thanks to rookies at running back, Ezekiel Elliott, and quarterback, Dak Prescott.
Such big changes can give hope to, or take hope from, any team on a week-to-week basis. Thanks to that fact, there are some teams that need wins more than others. Here is a look at six such teams who need to find a way to win in Week 12 to avoid potential disaster.
No. 6 Atlanta Falcons
Why is it that a team sitting at 6-4 and in first place in the NFC South makes the "must-win" list? It's because it feels like it's happening all over again. Falcons fans understand what that means as their team started out 6-1 in 2015 and had a postseason spot clearly in hand. They then went 2-7 down the stretch and missed the playoffs.
This season they started 4-1 and looked to well on their way to wrapping up the division by midseason. No one else was winning and their offense looked unstoppable with quarterback Matt Ryan having an MVP caliber season and receiver Julio Jones lighting up defenders at will.
Since that point, they have now gone 2-3 and find their lead cut down to just one game. The Tampa Bay Buccaneers are now 5-5 and they've been playing very well as of late, now nipping at the Dirty Birds heels.
Atlanta has the luxury of playing in the Georgia Dome over the next two weeks, which could help them get on track. Another positive is they're playing the Arizona Cardinals in Week 12, a team that's struggling so far in 2016. Losing to a team like Arizona who owns a 4-5-1 record would do nothing but continue to feed the narrative that the Falcons are a team that falls apart as the season progresses.
No. 5 Baltimore Ravens
Another team that has seen a decline in performance from the first few weeks is the Baltimore Ravens. After three narrow wins left them at 3-0, they have since gone 2-5. Their latest loss, to the Dallas Cowboys, has them tied in first place with the Pittsburgh Steelers in the AFC North. This division is normally rather tough, but this season it has been anything but.
No team has a winning record and the Cleveland Browns are 0-11 at this point with no real hope for winning any games. With the AFC North being so weak, there's only one way for the Ravens to get into the postseason—and that would be by winning the division.
To this point, Baltimore is 3-0 in the North with two wins against the Browns and one against Pittsburgh. This week they face the Cincinnati Bengals (3-6-1), who are the last team on their schedule with a losing record. They follow this game up with match ups against the Miami Dolphins (6-4), New England Patriots (8-2), Philadelphia Eagles (5-5), Pittsburgh Steelers (5-5) and again with the Bengals to finish off the season.
A loss to the Bengals in Week 12 makes a few of those games against good teams a must win, and against good teams the Ravens track record hasn't been great in 2016.
No. 4 Tennessee Titans
The Tennessee Titans made up a lot of ground in the AFC South over the past few weeks. They won three of four games before Week 10 and found themselves at an even 5-5. With that record they looked prime to make a run at the divisional title. Week 11 however threw a wrench in their plans as the Titans were dealt a loss at the hands of the Indianapolis Colts.
The 24-17 loss drops them from second place to third place and they now find themselves nearing desperation mode with just five games left on their schedule.
However, the good news is that they have a winnable game this week and a bye following that in Week 13. This week it's the Chicago Bears, who will be without their starting quarterback Jay Cutler for the remainder of the year. A loss here would pretty much eliminate Tennessee from contention while also demoralizing the young team should they lose to Matt Barkley, the Bears original third string quarterback (backup Brian Hoyer has also been knocked out for the season).
Their final four games include two tough ones against the Denver Broncos and Kansas City Chiefs. They do get the luxury of finishing up with a game against AFC South foe Jacksonville before closing the season out at home against the Houston Texans. If they want any chance at that game being for the divisional crown, they need to win this week.
No. 3 Indianapolis Colts
Just like the Titans, the Indianapolis Colts need a win to stay in contention in the AFC South. After their win against Tennessee last week and a loss by the Houston Texans, they now find themselves just one game back. Unfortunately they have quite the hurdle to overcome this week. The Colts play on Thanksgiving night against the Pittsburgh Steelers—and they will be without quarterback Andrew Luck.
Luck is currently in the concussion protocol and the team has officially ruled him out, which means Scott Tolzien will get the nod against the Steelers.
Indy has dominated the South for years, but found themselves on the outside looking in last year when the Texans won it with a 9-7 record. They could again find themselves looking in from the outside if they dig themselves into yet another hole.
They do have one good thing going for them, they did play at home last game and will do so again on Thanksgiving. That means that, although they will be without their best player, they will have an advantage over Pittsburgh, who played in Cleveland on Sunday and then had to travel for this game on short rest.
No. 2 Buffalo Bills
The Buffalo Bills don't need a win so much as head coach Rex Ryan does. At 5-5 they may not be able to catch whoever ends up in the Wild Card spot for the playoffs. Right now, the Kansas City Chiefs and Denver Broncos would be in those twp spots with the 6-4 Miami Dolphins next in line should one of those teams slip.
Buffalo isn't out of it, of course, but the odds are not in their favor. What is in their favor is the matchup in Week 12 as they take on the two-win Jaguars. This game should be a win, and needs to be.
Rex Ryan is a brash coach who talks a bigger game than he coaches. His teams have not had a winning record since 2010 when he won 11 games for the New York Jets. Since then, Ryan has fielded three 8-8 teams, including the 2015 version of the Buffalo Bills. The lack of a winning record won't last very long, especially after brining in his brother, Rob Ryan, to coach the defense and then firing his offensive coordinator during the season.
There are three games left that should be winnable starting with this week, followed bye Week 15 against the Browns and then Week 17 against Ryan's former team, the Jets. A loss to start off the "winnable" games would potentially see the season start to fall apart.
No. 1 Green Bay Packers
So maybe the Green Bay Packers aren't very good? It's funny how no one ever wants to admit it. Analysts all over keep saying they will "wake up" and figure things out. Well, the only thing they need to figure out is they simply are a bad football team. No longer should anyone say that they are just in a funk, unless they prove otherwise. The only way to prove that would be to actually start winning games.
Monday night against the Philadelphia Eagles would be a great place to start. The 5-5 Eagles have been up and down, which means they could be beatable at times. If Green Bay wants to make anything out of this season, they need to do just that. Even then, they probably won't make the playoffs this year thanks to their current standings. What they can save though is the jobs of their current coaching staff.
That is, if they want to save them. Things look to be falling apart between head coach Mike McCarthy and quarterback Aaron Rodgers. McCarthy also has had some issues in the past with general manager Ted Thompson for avoiding free agency signings.
There are issues all over the place for the Packers, but there is always one simple cure to all the problems an NFL team has: winning. Green Bay does that and so many of the issues seem small. Plus, then the analysts would be happy too, because Green Bay would be good again and they could pretend they were right about them all along.
This article originally appeared on