NFL Week 11 Winners and Losers: Jameis Winston has finally arrived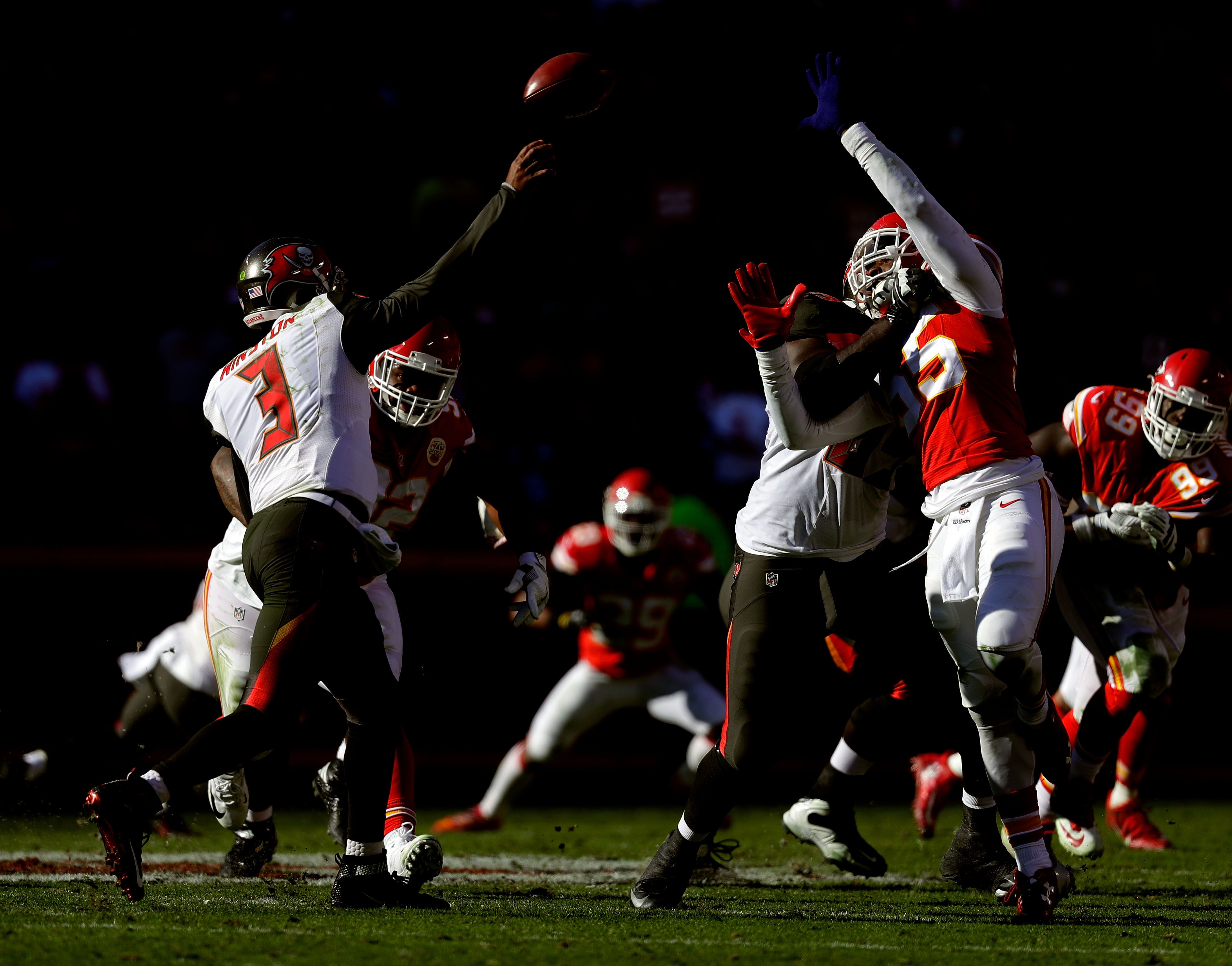 Before we look ahead to next week, let's pause and reflect on some things from Week 9 as we take a gander outside the box score.
Loser: Cincinnati Bengals
When it rains, it pours and that's what the Bengals are currently dealing with. Not only re they perpetually in a position to disappoint their fans, but they have taken a turn for the worse this season. A.J. Green and Gio Bernard are both out for the rest of the season with injuries, thus depleting an already wobbly Bengals offense.
The road was already a tough one for Cincinnati, but the fact that the AFC North is so winnable this year has to add to already mounted frustration with the Marv Lewis regime. Sure, it's not his fault two of his best players are hurt, but the idea of always coming up just short isn't a new one in Cincinnati and sooner or later the borrowed time that Lewis is living on is going to run out.
Winner: Jameis Winston
I'll be forthcoming with the fact that the Buccaneers are my team, which isn't to say I'm being a homer here but is meant t emphasize this pick. It has been years since Bucs fans have ben able to be excited about something on this team and Jameis Winston is that thing. The Chiefs were banged up and made some inexplicable mistakes — but the Bucs capitalized and won the game.
That's a new concept in Tampa, and it seems to have a lot to do with the leadership of Winston. He may come across as a glory boy, writing a heartfelt letter to his team about how they inspire him to love the game of football, but it's working. The Bucs haven't been fun to watch since 2002, and Winston is helping to change a losing culture that still bears the scars of Raheem Morris, Josh Freeman and Greg Schiano.
Loser: Blair Walsh
You might be thinking gee, isn't it a little late to harp on Blair Walsh for getting cut? The answer is no and the evidence was all over on Sunday. Walsh was very much a scapegoat for the Vikings four-game losing streak, and to an extent it's justified. He wasn't doing his job and it was putting Minnesota in bad spots they couldn't overcome.
But what I wouldn't have given to have been a fly on Blair Walsh's wall this weekend. 11 PATs were missed by kickers not named Walsh. One of those missed PATs came from the Vikings new kicker, the guy who replaced Walsh this week. That's not to say Walsh is some how exonerated; he was still part of the problem. But we saw this weekend that it was a problem much greater than one guy as it appears judgement day has arrived for kicker in the NFL.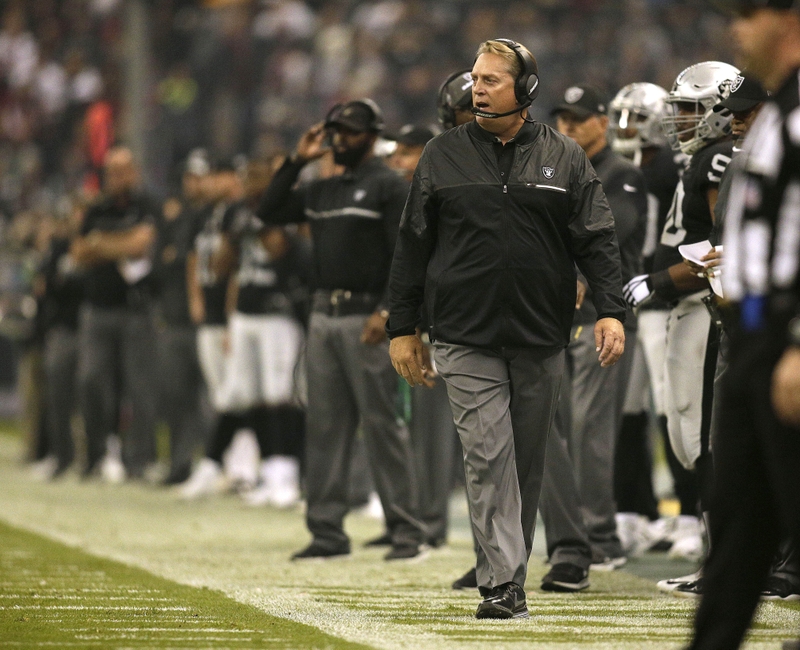 Week 12 NFL Head Coach Hot Seat
The coaching hot seat is starting to get more than a little warm for these underachievers:
1. Mike McCarthy, Green Bay Packers
McCarthy has to go. Even before there was that widely reported story about how prickly Aaron Rodgers may or may not be, there were stories coming out of Green Bay about McCarthy and Rodgers not getting along. Something has happened to force the bottom to fall out here, and the Packers need to find someone who will correct course.
2. Jeff Fisher, Los Angeles Rams
You don't give up 14-points in the nail four minutes of a home game and go home with a ton of confidence in your job security. Somehow, someway, Jeff Fisher has managed to sell his 7-9 snake oil and get by on career mediocrity. At some point, the Rams have to realize that their defense is good enough  to be elite but they need an offensive minded guy to come in and lead.
3. Mike Mularkey, Tennessee Titans
Nothing against Mularkey, who is trying to make things work, but is he really the guy to lead the Titans to a Super Bowl? If you can't envision Mularkey hoisting the Lombardi Trophy with Marcus Mariota, then why keep him around? He's managed an admirable effort but far too many times this season he's held Mariota and the Titans back and that can't happen when they seem good enough to compete.
Way Too Early Playoff Simulation
It's only the start of Week 11 in the NFL, but it's never too early to pump out some playoff simulations.
Wild Card: Texans over Broncos, Chiefs over Ravens; Lions over Redskins, Falcons over Giants
Divisional Round: Raiders over Chiefs, Patriots over Texans; Seahawks over Lions, Cowboys over Seahawks
Championship: Raiders over Patriots, Seahawks over Cowboys
Super Bowl: Raiders over Seahawks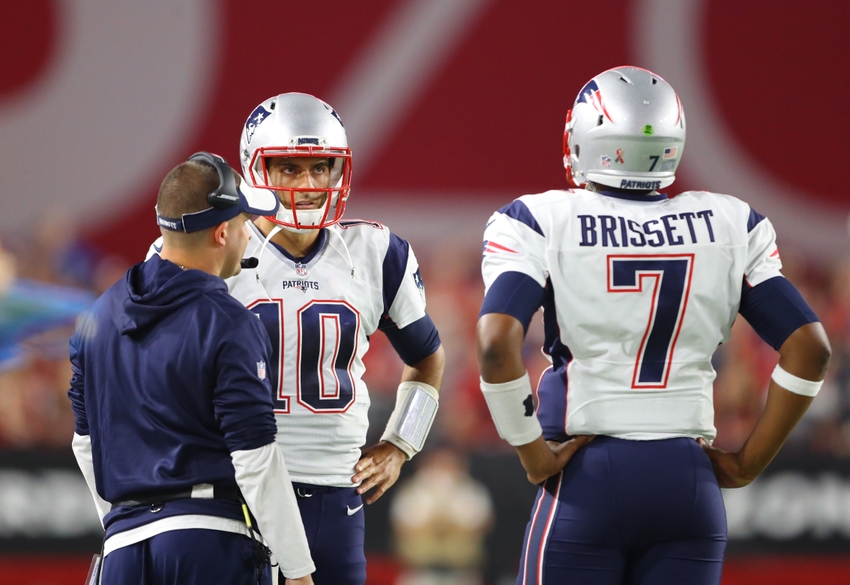 NFL Head Coaches in 2017
There are going to be some vacancies this offseason but who is going to fill them and who are the hottest targets?
1. Jon Gruden to Green Bay Packers
If there was ever a job in the NFL to pry Gruden away from his cushy gig at ESPN, it's in Green Bay. They have the pieces to win, they just need slight adjustments and an attitude change. Gruden did this to Tampa Bay in 2002, taking a good but under performing Tony Dungy team to the glory that eluded them without him.
2. Josh McDaniels to New York Jets
Todd Bowles deserves another year to see if he can make it work but the Jets might push the panic button. McDaniels can come in, draft or trade for a quarterback of his choosing (perhaps Jimmy G?)  and try to build up the Jets offense while finding a defensive coordinator capable of turning the unit into a monster.
3. Kyle Shanahan to Los Angeles Rams
Throw Gregg Williams name into the ring for this one, but he's better suited as a defensive coordinator. The Rams need someone offensive minded to come in and help develop Jared Goff. Shanahan has turned Matt Ran back into an MVP candidate and would likely jump at the opportunity to turn the Rams around in that massive L.A. market.
Things That Will Definitely Happen in Week 12
Let's close out with a look ahead at some things that will definitely happen next week in the NFL. First, let's look at Week 11 predictions:
Minnesota will finally snap their losing streak, thus ending the Cardinals hopes of making the playoffs this year. Nailed it. 
We will all have to take the Titans much more seriously once they beat the Colts and improve to 6-5 on the season. That's what I get for trusting Mularkey. 
The Eagles will lose to the Seahawks but play them close enough on the road that they retain their under-the-radar contender status. They lost and didn't play them close enough, but it was still impressive.
Tampa Bay and Kansas City will somehow be the most interesting game of the week, with  the Chiefs just sneaking out a win. I should have believed in my Bucs more. 
Alright, as for things that will happen in Week 12:
The Lions will beat the Vikings and force us all to respect them as division leaders in the NFC North.
Kanas City Chiefs will rebound, exorcising their primetime demons by beating the Broncos.
Cleveland will beat New York and both end their losing streak while also giving us the ultimate Manning Face.
The Titans will beat the lowly Bears, thus further confusing us all about whether they've turned the corner or not.
We'll have to see how right or wrong these are when Week 12 of NFL action kicks off on Thursday.
Stay safe out there, America.
More from FanSided
This article originally appeared on