NFL Week 11: Picks and predictions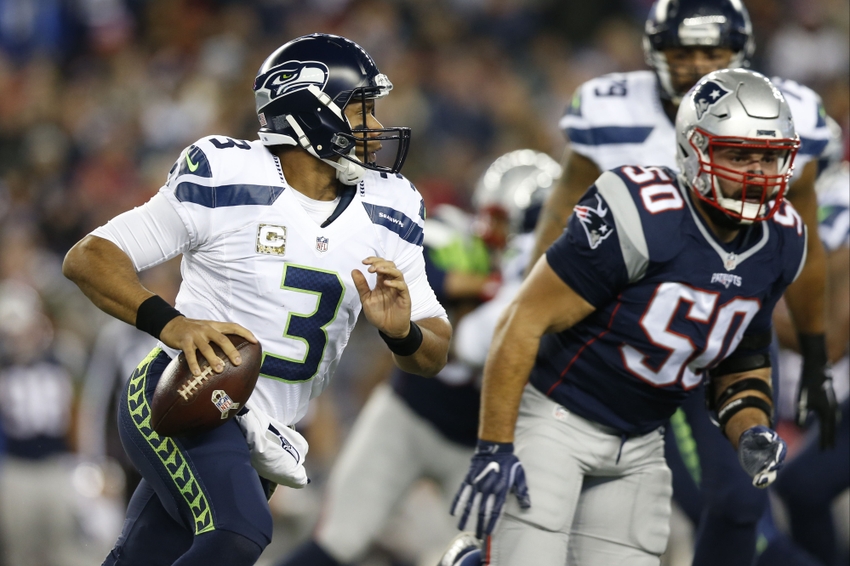 The NFL picks are getting tougher and tougher by the week, with so many team desperately fighting for playoff positioning.
New Orleans Saints at Carolina Panthers (-4)
This is a desperate game for both teams. The Saints (4-5) and Panthers (3-6) are both alive in the weak NFC, but a loss here might spell the end. Carolina is the better team, though, and should win at home.
Pick: Carolina 23, New Orleans 17
Jacksonville Jaguars at Detroit Lions (-6.5)
How is this line so low? Has Vegas seen Jacksonville (2-7)? The Jaguars look like they're on the take. They are all kinds of awful. Detroit (5-4) is quietly in first place of the NFC North, and that won't change this weekend.
Pick: Detroit 34, Jacksonville 14
Baltimore Ravens at Dallas Cowboys (-7)
The Cowboys (8-1) are arguably the best team in football. Conversely, Baltimore (5-4) is pretty mediocre and somehow winning the AFC North. That isn't going to last much longer.
Pick: Dallas 30, Baltimore 16
Buffalo Bills at Cincinnati Bengals (NO LINE)
Another desperation game on both sides. The Bengals (X-X-1) have to go on a run to win the North. Meanwhile, Buffalo (4-5) has to almost win out for a wild card spot. Good luck.
Pick: Cincinnati 20, Buffalo 15
Tampa Bay Buccaneers at Kansas City Chiefs (-7.5)
Of all the teams in the NFL, the Chiefs (7-2) are the most underappreciated. Kansas City is damn good, and getting Justin Houston back this week. Tampa Bay (4-5) will try to win in Arrowhead, something an opponent hasn't done in 10 games.
Pick: Kansas City 27, Tampa Bay 16
Pittsburgh Steelers (-9) at Cleveland Browns
It's the Browns (0-10) against a team with professional athletes. Pittsburgh (4-5) rolls in a must-win. Frankly, don't let the kids watch. This could do far more damage to them long-term than the Trump election.
Pick: Pittsburgh 34, Cleveland 20
Tennessee Titans at Indianapolis Colts (-3)
This is somehow an important game. Tennessee (5-5) is quietly dangerous and a win could push the Titans toward the AFC South penthouse. Still, Indianapolis (4-5) has to win this one, or its time to think about golf.
Pick: Indianapolis 28, Tennessee 24
Chicago Bears at New York Giants (NO LINE)
New York is a much better team (X-X) and gets the game at MetLife Stadium. Chicago (2-7) gave up a long time ago and with so many players injured, it's really tough seeing a win here.
Pick: New York 26, Chicago 13
Arizona Cardinals at Minnesota Vikings (EVEN)
This is the battle of two faux contenders. Arizona (4-4-1) is the better team, but can it win on the road against a Custer's Last Stand Vikings (5-4) team? Probably, because Minnesota is in the tank.
Pick: Arizona 24, Minnesota 20
Miami Dolphins at Los Angeles Rams (EVEN)
The Dolphins (5-4) are rolling since Jay Ajayi and the rebuilt offensive line got into commission. Los Angeles (4-5) is brutal to watch, and therefore none of you should.
Pick: Miami 17, Los Angeles 12
Philadelphia Eagles at Seattle Seahawks (-4.5)
This comes down to one thing. Do you believe Philadelphia (5-4) can win against Seattle (6-2-1) and its Legion of Boom with rookie Carson Wentz throwing the ball? Me neither.
Pick: Seattle 24, Philadelphia 13
New England Patriots (-14) at San Francisco 49ers
The Patriots (7-2) are going to do things to the 49ers (1-8) that prisoners in Sing Sing would deem excessive.
Pick: New England 33, San Francisco 16
Green Bay Packers at Washington Redskins (-2.5)
How are the Redskins (5-3-1) not favored by a touchdown in this game? Have you seen the Packers (4-5)? Speaking of which, has anybody seen the Packers? Dear God, send out an All Points Bulletin!
Pick: Washington 28, Green Bay 20
Houston Texans at Oakland Raiders (-5)
This game is in Mexico, so throw home field out the window. Oakland (7-2) is coming off a bye and Houston (6-3) is an inferior team. Still, this has the feel of a toss-up that's going to the wire.
Pick: Oakland 26, Houston 23
Last Week: 5-8
Season: 80-64
This article originally appeared on