NFL Week 11: Best Picks Against the Spread (ATS)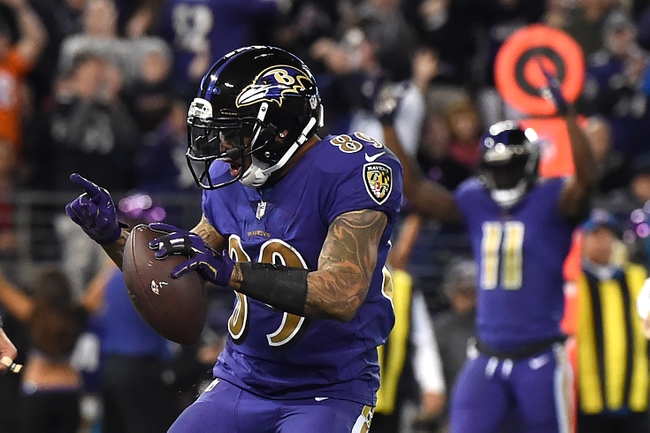 The numbers all favor the underdog this season, so don't be shy. Take the points on the road in NFL Week 11. Here are your best picks against the spread.
Underdogs went 9-3 against the spread on Sunday of Week 10. On the year, they are a combined 10 games over .500, even with a team like Cleveland being 2-8 ATS as a dog. In fact, Cleveland, San Francisco and the New York Jets, the three worst teams in the league, are 5-20 as underdogs. The rest of the NFL is 71-46-4! Let's remember this for Week 11 and beyond.
The lines in NFL week 11 would normally be considered outrageous, except they aren't because dominance this season has been fleeting. Keep taking the points and don't worry about who's home.
Two brothers from New York, Dan Salem and Todd Salem, discuss the best picks against the spread in today's NFL Sports Debate.
2016 Record Against the Spread:
Dan Salem: 8-12
Todd Salem: 10-10
Time for some picks. The points are there and you know you want them.
Todd Salem's Week 11 Best Picks ATS
New Orleans Saints +3.5 at Carolina Panthers
Baltimore Ravens +7.5 at Dallas Cowboys
There are a ton of touchdown dogs this week. Seven teams are getting at least seven points on the spread. My difficulty was in deducing which to select without the benefit of a parlay or teaser bump.
I actually ended up going with New Orleans getting far less than a touchdown as one of my selections because I think Carolina's season is over. The Panthers' loss to the Chiefs was not only demoralizing, but it pushed them to 2-3 at home and a full three wins behind division-leading Atlanta. New Orleans has been surprisingly capable on the road this year, going 2-0-1 ATS. The Saints are also very good against everyone not in the AFC West, a.k.a. the best division in football.
As for Baltimore at Dallas, the line is just too high, though it's explainable. The Cowboys haven't lost since Week 1; they are America's team as well as a heavy public team in sports books. Meanwhile, the Ravens are not fun, but are winning. They have an elite defense, including the very best defense in the league against the run. That happens to be what Dallas loves to do. I'll take my chances getting more than a touchdown with the best rushing defense in the NFL.
Dan Salem's Week 11 Best Picks ATS
Houston Texans +6 at Oakland Raiders
Tampa Bay Buccaneers +7.5 at Kansas City Chiefs
I'm rolling with two above average teams getting a lot of points against winning teams with suspect defenses. There haven't been many blowouts this season among playoff contenders, so don't be afraid of these big lines.
The Houston Texans are good this season, yet the Raiders have been better. But are they really six points better than the AFC South division leader? No they are not. Houston always plays strong defense and the Oakland defense has not exactly shut anyone down. They likely win because they pass a lot and do so efficiently, but beating the Texans by a touchdown is unlikely. Take the points on the road in this game.
I'm also taking points on the road in Kansas City. The Chiefs survived against a weak Carolina team last week and the Buccaneers are better. They put up more points and can do so in bursts. I trust Tampa Bay to keep this game close at the very least, so grab those 7.5 points and enjoy the show.
More from NFL Spin Zone
This article originally appeared on