NFL Week 10: Survivor Pool Stone Cold Locks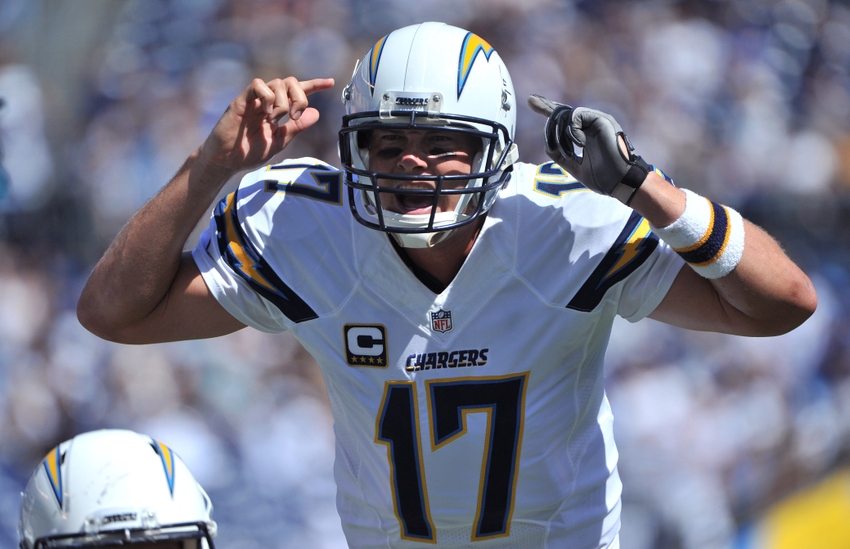 If you're still alive in your Survivor Pool, here are NFL Week 10 picks that will get you one step closer to that sweet, sweet prize.
In NFL Week 9, I went 3-1 with my stone cold locks. The Dallas Cowboys manhandled the Cleveland Browns, the New Orleans Saints exorcised the San Francisco 49ers, and the Seattle Seahawks squeaked past the Buffalo Bills thanks to some awful officiating. My lone loss? The Green Bay Packers over the Indianapolis Colts. Green Bay almost never loses at Lambeau. They were coming off a very close loss on the road to a good Atlanta team and the Colts would be doomed without Andrew Luck. What can I say, things got downright squirrelly.
NFL Week 10 mostly features games between uncommon / inter-conference opponents with a few divisional matchups. 10 of the 14 games have spreads of three points or less. There's one game with a heavily picked favorite that I would avoid: the Packers (-2) over Tennessee Titans. Tennessee's offensive line is one of the best in the league while Green Bay has the best rush defense. Yet, the Pack might be without Clay Matthews and Micah Hyde. These two teams match up well with similar stat lines. Way greater risk and stress than you need.
As for matchups with far less risk that can help keep you alive in your survivor pool, there are thankfully a handful of those as well.
If you're looking for money in the bank, search no further than these picks.
Baltimore Ravens over Cleveland Browns
The Ravens are coming off a big divisional win over the Pittsburgh Steelers and will face a bumbling Browns defense that's allowing 30.3 points per game, which is second most in the league. Cleveland got blasted by the Cowboys at the Dawg Pound, but only lost by five to Baltimore in Week 2.
Baltimore's ground attack is one of the worst in the NFL, averaging around 82 yards per contest, but Terrance West has provided a boost. They're also going up against a Cleveland run defense that's allowed the second highest rushing total per game league-wide.
Joe Flacco has the fourth lowest quarterback rating overall, ranking dead last in passing touchdowns. But, he should have a banner day against Cleveland's pass defense, which has allowed opposing quarterbacks to rack up an average rating of 106.9, which is the NFL's second highest. Browns Pro Bowl cornerback Joe Haden is listed as questionable on the injury report to make matters worse.
On the flip side, the Ravens defense is a top-10 unit that's going up against a Browns offense averaging 18.7 points per game, which is fourth worst league-wide. Cleveland's top receiver, Terrelle Pryor, will be hobbled by a bum hamstring while starting tackle Joe Thomas is listed as uncertain for the Thursday Night matchup.
Baltimore should get back above .500 and make the Steelers and Bengals sweat for the AFC North crown. The Ravens are favored by 10 points at home.
San Diego Chargers over Miami Dolphins
The Chargers took care of the Titans in Week 9 behind Melvin Gordon's 196 rushing yards despite 14 penalties. Meanwhile, Miami got a game-winning kickoff return for a touchdown from rookie Kenyan Drake to stave off a come-from-behind win by the New York Jets.
San Diego's defense is allowing 27.4 points per game (7th most in the NFL) and will face a Dolphins offense that's averaging 21.6 points per game (20th overall). Miami's rediscovered their ground game over the past month with Jay Ajayi, who's averaging more almost six yards per carry (tops in the league) and 92 yards per game. His 646 rushing yards are sixth highest among all running backs. Though San Diego's allowed more rushing touchdowns than any other team, they're not giving up a lot of yardage (3.8 yards per carry, 85.4 yards per game).
As a result, the Dolphins passing attack has taken a backseat. Ryan Tannehill is tied for second fewest passing touchdowns, has the fourth lowest passing yards per game, and has thrown interceptions on 2.9 percent of attempts, which is tied for fifth highest. Chargers rookie defensive end Joey Bosa had rejuvenated San Diego's pass rush but is listed as questionable.
San Diego's offense averages 29.8 points per game (3rd highest in NFL) and 2.3 points per drive (6th highest in the league). Philip Rivers is fourth in passing yards, touchdowns, and yards per completion. The Dolphins pass defense is tied for seventh overall in sack percentage
Melvin Gordon has 768 rushing yards, placing him third among running backs, and has averaged more than 85 yards on 21 carries per game. The Bolts lead the league in fumbles with 17. Miami's rush defense 136.1 yards per game (third most in the NFL), and 4.6 yards per carry (tied for fifth most in the league).
Though the Chargers have a unfathomably long injury report, they should tough out a victory. The Chargers are favored by 4 points at home.
Arizona Cardinals over San Francisco 49ers
The bye week couldn't have come at a better time for a Cardinals squad that blew an opportunity to beat the Seahawks in Week 7, then lost by 10 to Carolina in Week 8. After getting back to neutral and recharging their engines, they get the pleasure of squaring up against the basement-dwelling Niners. Arizona badly needs a win to stay in the playoff picture. As of Thursday heading into Week 10, they have an 86 percent probability of missing the postseason.
Since shutting out the Rams in the season-opener, San Fran has gone winless. Worse yet, each loss has been by double digits, save for one. Colin Kaepernick has performed slightly better than Blaine Gabbert in just about every major throwing category, but is getting sacked more often. The team's leading rusher, Carlos Hyde, has a shoulder problem that could hold him out yet another week. Free agent pickup Torrey Smith is also on the injury report, but has been a non-factor as Jeremy Kerley leads the team in receiving.
The Cards should lean heavily on David Johnson, who's fourth in the league in rushing attempts and rushing yards per game. The second-year back is second on the team in targets and catches, plus he's second to Le'Veon Bell in receiving yards per game among running backs. San Francisco's run defense is the worst in the league by a wide margin, allowing 5.3 yards per carry and 193 yards per game.
The Cardinals are favored by 13.5 points at home.
New England Patriots over Seattle Seahawks
Seattle pulled out another win despite getting outplayed, this time triumphing over a tough Buffalo team on Monday night. New England's coming off a bye week that came after beating the Bills by 16. The Seahawks have to make the long trip cross-country to clash with the top team in the league on a short week. Factor in New England's dominance at home under Brady and Belichick and it could add up to a humiliating and humbling defeat for Pete Carroll's squad.
The Pats are averaging 27.1 points per game (sixth highest in the NFL), while the Seahawks produce a little more than 20. Tom Brady leads all passers in touchdown percentage, yards per attempt, and quarterback rating. Yet Russell Wilson earned Most Valuable Player midway through the season according to Pro Football Focus. Wilson's touchdown percentage is among the worst in the league, but his interception percentage is among the best. It would be hard to argue awarding Brady at season's end if he continues his crusade on the record books.
Bobby Wagner and the top-ranked Seahawks defense will have their hands full trying to tame Rob Gronkowski, but Seattle will get Kam Chancellor back from injury. The Seattle rush defense shouldn't have too much trouble containing New England's leading rusher, LeGarrette Blount.
The Super Bowl XLIX rematch features two of the best scoring defenses, but the Patriots offense is firing on all cylinders. Though, it's a stiff challenge, New England's weapons should be able to outscore the likes of Doug Baldwin and Christine Michael.
The Patriots are favored by 7.5 points at home.
This article originally appeared on