NFL Week 10: Picks and predictions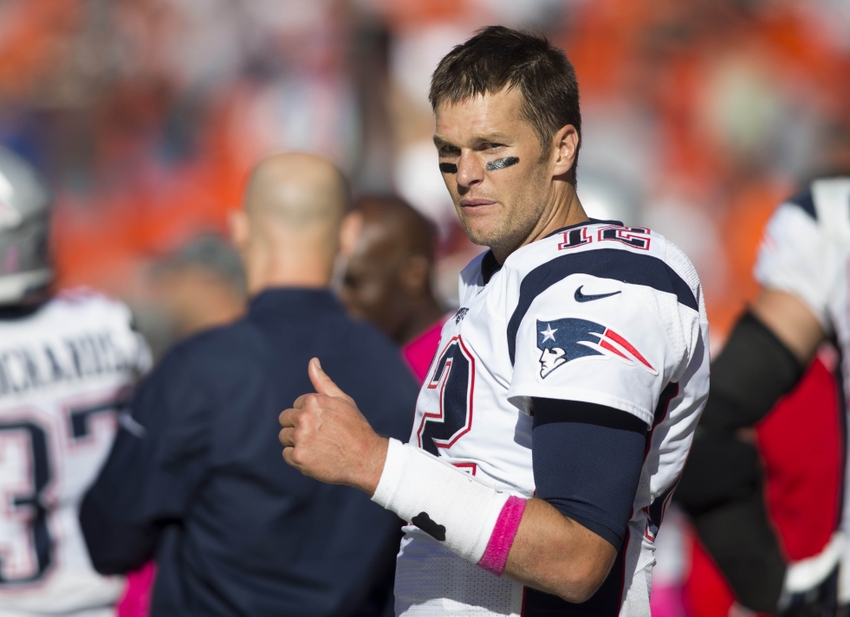 The NFL picks are going to be juicy this week, with the league finally giving us a really terrific slate of games to watch.
Cleveland Browns at Baltimore Ravens (-10)
The Ravens (4-4) are somehow in first place of the AFC North, and will stay there another week. The NFL mandates that each team get a primetime slot on Thursday night, so the Browns (0-9) are getting their obligatory cannon fodder effort out of the way early.
Pick: Baltimore 24, Cleveland 17
Atlanta Falcons at Philadelphia Eagles (EVEN)
This is a huge game in the NFC playoff picture. Philadelphia (4-4) needs to win and Atlanta (6-3) is rolling toward a first-round bye. The difference here is in the quarterbacks.
Pick: Atlanta 31, Philadelphia 20
Chicago Bears at Tampa Bay Buccaneers (-1.5)
The Bears. The Bucs. It's the NFL, kind of, on FOX.
Pick: Tampa Bay 22, Chicago 20
Minnesota Vikings at Washington Redskins (-2.5)
Another really good NFC game. Minnesota (5-3) is reeling after three straight losses while the Redskins (4-3-1) are coming off their bye week with hopes of making a move in the NFC East. This could be a tremendous affair.
Pick: Washington 17, Minnesota 16
Kansas City Chiefs at Carolina Panthers (-3)
Great interconference game. Kansas City (6-2) has won four straight but goes on the road to play a desperate Panthers (3-5) team. The Chiefs allowed 205 rushing yards against Jacksonville, and that will be its undoing in this contest.
Pick: Carolina 20, Kansas City 16
Houston Texans (-1.5) at Jacksonville Jaguars
The Texans (5-3) have to win this game coming off a bye. The Jaguars (2-6) are an unmitigated dumpster fire, begging to be beat every week.
Pick: Houston 27, Jacksonville 17
Green Bay Packers (-2.5) at Tennessee Titans
This is an intriguing game. The Packers (4-4) and Titans (4-5) both need this game if they want to stay in their respective playoff races. Tennessee is getting better, but can it pull this upset at home?
Pick: Green Bay 23, Tennessee 20
Los Angeles Rams at New York Jets (-2.5)
Listen to me … you don't deserve this. You are worth more than this. Don't allow people to tell you this is a viable option in your life. Rise above this.
Pick: New York 16, Los Angeles 14
Denver Broncos at New Orleans Saints (-1.5)
Another really solid game on the slate. Denver (6-3) is coming off a pasting in Oakland while the Saints (4-4) have won two straight to get back into the NFC race. New Orleans at home is very dangerous. Ultimately, hard to see Trevor Siemian and that offense winning in this spot.
Pick: New Orleans 26, Denver 20
Miami Dolphins at San Diego Chargers (-3.5)
Sneaky game here. Miami (4-4) is suddenly playing decent football while San Diego (4-5) tries to get to .500 for the first time since Week 2. Look for Philip Rivers to get the job done.
Pick: San Diego 30, Miami 27
Dallas Cowboys at Pittsburgh Steelers (-2.5)
What the hell is wrong with the Steelers (4-4)? Pittsburgh has lost three straight and looks utterly in a fog. Dallas (7-1) has won seven consecutive games, but this is the biggest test yet. Can Big Ben pull out a win?
Pick: Pittsburgh 27, Dallas 23
San Francisco 49ers at Arizona Cardinals (-13)
If the Cardinals (3-4-1) can't beat the 49ers (1-7), at home, coming off a bye week, everyone should be fired/cut. Everyone.
Pick: Arizona 33, San Francisco 21
Seattle Seahawks at New England Patriots (-7)
Great game and a rematch of Super Bowl XLIX. Seattle (5-2-1) is struggling badly to block, but the defense remains elite. New England (7-1) continues to be the best team in football, and is a legitimate favorite at home.
Pick: New England 24, Seattle 19
Cincinnati Bengals at New York Giants (-2.5)
It's not the best game, but it's intriguing. Whoever wins is in good shape for a playoff push, albeit a short visit to the postseason. New York (5-3) is playing well and is at home, so give it the edge over Cincinnati (3-4-1).
Pick: New York 23, Cincinnati 21
Last Week: 9-4
Season: 75-56
This article originally appeared on