NFL Week 10: Best Picks Against the Spread (ATS)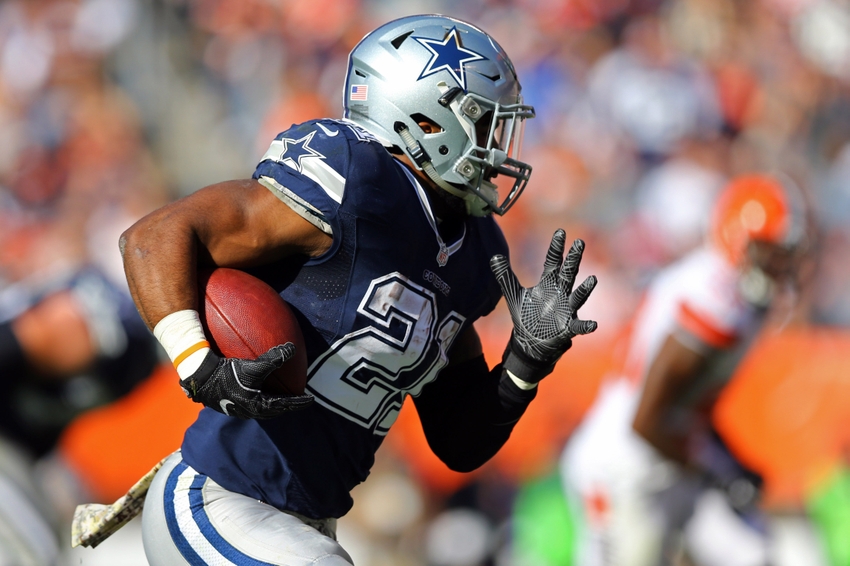 We won't call it a hot streak, but the wins are adding up and the matchups are sweet in NFL Week 10. Let's keep winning with the best picks against the spread.
Another 2-0 week for one brother and 3-1 overall brings their 2016 record against the spread back to respectability. Entering NFL Week 10, we are more than halfway through the regular season. And yet, there seem to be more questions than answers around the league. A team we thought was the best in its conference just three weeks ago (Minnesota) has collapsed. Others that were completely written off have stormed back. Take every winning week you can get.
With the league packed tighter than ever as we head toward the holidays, its hard to tell which conference is best. Thankfully the AFC and NFC go head to head across the league this week and our money is leaning towards the AFC. NFL Week 10.
Two brothers from New York, Dan Salem and Todd Salem, discuss the best picks against the spread in today's NFL Sports Debate.
2016 Record Against the Spread:
Dan Salem: 7-11
Todd Salem: 9-9
Time to make our picks. Who you going to take?
Todd Salem's Week 10 Best Picks ATS
New England Patriots -7 vs. Seattle Seahawks
The Seahawks scoring a season-high (non-San-Francisco edition) 31 points on Monday night helped deflate this line just a bit. Now the home Patriots are just touchdown favorites against a team that has struggled to do everything offensively for pretty much the whole season.
Seattle's offensive line has been very poor; Russell Wilson has been banged up; the running backs corps is unreliable and will likely still be without Thomas Rawls for this game. New England, coming off a bye, returns home, ready to continue a four-week stretch of winning by double figures.
Cincinnati Bengals +2.5 at New York Giants
I'm selecting both night games this week, just out of sheer coincidence. But they seem to offer the best values. The Bengals have not been a great football team through nine weeks, but neither has New York. While the Giants are 3-1 at home straight-up, they are 2-2 against the spread; hardly a home-field advantage. And with NY's inability to run the football at all, it is incapable of salting away the clock if it holds a lead.
The defense has come up big, but it's probably been five weeks since the team faced an above-average offense…which is the same time frame since it last lost. Meanwhile, Cincinnati had played the fifth-hardest group of opposing offenses entering its bye. As the strength of their opponents subsides, the Bengals record will improve, beginning with a possible road win here.
Dan Salem's Week 10 Best Picks ATS
Dallas Cowboys +2.5 at Pittsburgh Steelers
There are very few teams I trust right now and you picked one of them. While last week offered very few matchups to rely upon, this week offers many that look appetizing. I love the Dallas Cowboys right now and assuming I'm not a jinx, they will continue to role on the road in Pittsburgh. This team is running the ball with a vengeance and doing everything right in the passing game. Their defense is pretty solid too.
Unless the AFC is just better, which its not, then the Steelers do not deserve favorite status, even at home. Role with the Cowboys and take the points. Pittsburgh has been unimpressive and I'm not convinced Ben Roethlisberger is yet at 100 percent health. Dallas all the way.
Atlanta Falcons EVEN at Philadelphia Eagles
I can't help myself with this game. The Eagles gave up four touchdown passes to Eli Manning and the Giants last weekend. Now they face an even better passing attack and an even better football team in the Atlanta Falcons. Yet the line for this game is even? I'm taking the Falcons straight up. They win this game.
Philadelphia has looked good at times, but overall is not consistent. Atlanta, on the other hand, has scored at will all year. Their defense keeps getting better, but no one is stopping Matt Ryan. I'd pick this game even if the Falcons were giving points. Yet they aren't, so jump all over it. Atlanta all the way.
This article originally appeared on