NFL Week 1: Wednesday injury report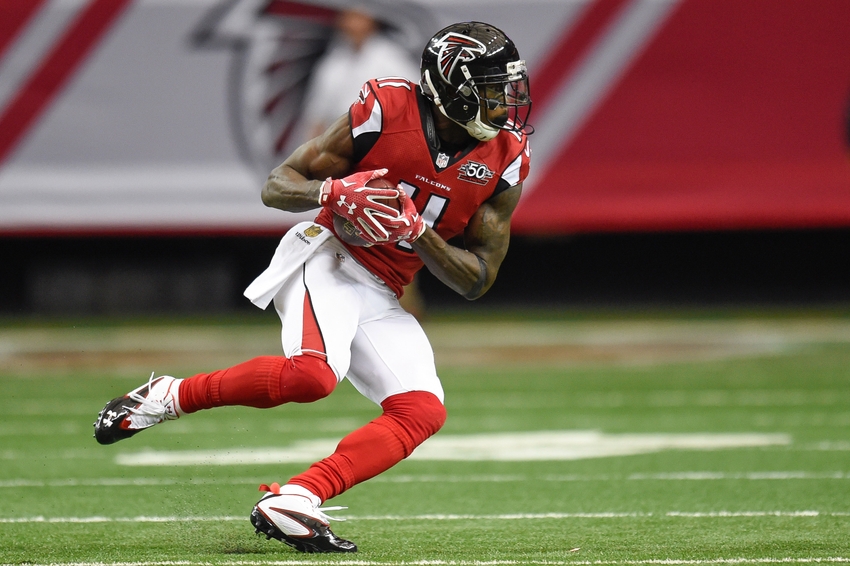 Week 1 of the NFL season kicks off on Thursday, as the preseason has come to an end. Here is a list of early injuries to keep an eye on.
Quarterbacks
Teddy Bridgewater, Minnesota Vikings: The main signal caller in Minnesota will be on the shelf for the entire 2016 season, after blowing out his knee during practice last week. The team traded for Sam Bradford to fill the void, but he is likely to be the No. 2 guy in Week 1.
Running Backs
Jamaal Charles, Kansas City Chiefs: Kansas City head coach Andy Reid has said it would be a stretch for Charles to play in Week 1 against the San Diego Chargers. The team will likely go with a two-headed monster of Charcandrick West and Spencer Ware.
Carlos Hyde, San Francisco 49ers: The starting running back for the 49ers is currently still in concussion protocol, and will likely miss the team's opener against the Los Angeles Rams.
Wide Receivers
Julio Jones, Atlanta Falcons: Jones returned to the practice field on Monday, but was a limited participant. He is still listed as questionable for Week 1, but hopefully will be able to give it a go.
Jordy Nelson, Green Bay Packers: Nelson wants to get back on the field really bad, after missing the 2015 season due to injury. The Packers expect him to be a full-go in the season opener on Sunday.
Brandon Marshall, New York Jets: The Jets need Marshall to team with Decker if they want to challenge in the AFC East in 2016. Marshall has been battling a nagging hip, but participated in practice on Monday.
Tight Ends
Zach Miller, Chicago Bears: The Bears will likely be without tight end Zach Miller, as he is still in concussion protocol. He missed the team's preseason finale last week.
Tyler Eifert, Cincinnati Bengals: Eifert is a huge part of what the Bengals are trying to do on offense, but he may be unavailable on Sunday. He is still battling an ankle injury, and did not participate on Monday.
Eric Ebron, Detroit Lions: Ebron continues to be listed as questionable, as he tries to come back from an ankle injury. With the loss of Calvin Johnson this past offseason, the Lions need a healthy Ebron to compete.
Defensive stars
Elvis Dumervil, Baltimore Ravens: The Ravens are looking to return to their winning ways in 2016, and they need Dumervil in the lineup. The star linebacker is battling a foot injury, and has not returned to practice.
Sean Lee, Dallas Cowboys: The Cowboys may have Sean Lee back for the season opener, as he made his return to practice on Monday. We will have to check on this as the week goes on, as Lee is coming back from a knee injury.
J.J. Watt, Houston Texans: Good news out of Houston, as J.J. Watt is expected to return to action in time for Week 1. There had been conflicting reports as to if he would play, but he will definitely be in the lineup.
Joey Bosa, San Diego Chargers: After all the news as to whether he would sign with the Chargers, Bosa still may miss the team's opener against the Chiefs. He has been battling some tightness, as he tries to get into game shape.
Offensive Linemen
Mike Pouncey, Miami Dolphins: The Miami Dolphins may be without their starting center on Sunday, as Mike Pouncey is still nursing a hip injury. He did not participate in practice on Tuesday.
More from FanSided
This article originally appeared on