NFL Week 1: Broadcast map
With Week 1 of the 2016 NFL season kicking off this weekend, here are the broadcast maps for all the games televised on FOX and CBS.
The 2016 NFL season begins this weekend. With four games being nationally televised (Carolina at Denver, New England at Arizona, Pittsburgh at Washington, and Los Angeles at San Francisco), here are the coverage maps for the other 12 games.
These broadcast maps are courtesy of the great folks over at 506 Sports.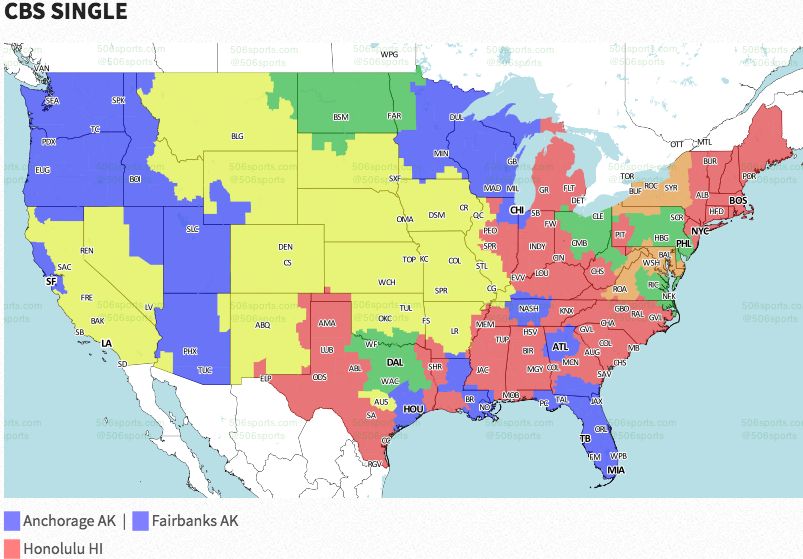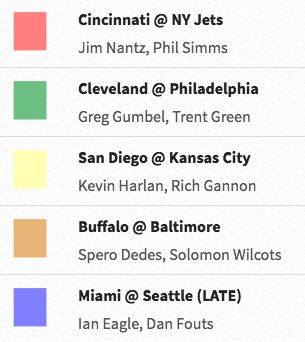 CBS has five games on its plate on Sunday, September 11th: Cincinnati at New York Jets, Cleveland at Philadelphia, San Diego at Kansas City, Buffalo at Baltimore, and Miami at Seattle for the 4:00 PM ET game.
Most of the Midwest, the Southeast, and the Northeast are going to get the Bengals at the Jets. To get Cleveland at Philadelphia outside of either metro area, you'll have to be in Greater Dallas, the Chesapeake Bay region, or the Dakotas. The Dakotas get this game because former North Dakota State Bison quarterback Carson Wentz will make his NFL debut for the Eagles.
The middle of the county, Las Vegas, and Austin are among the regions that will get Chargers at Chiefs. To get the Bills at the Ravens, you're going to have to be in the Buffalo and Baltimore metropolitan regions.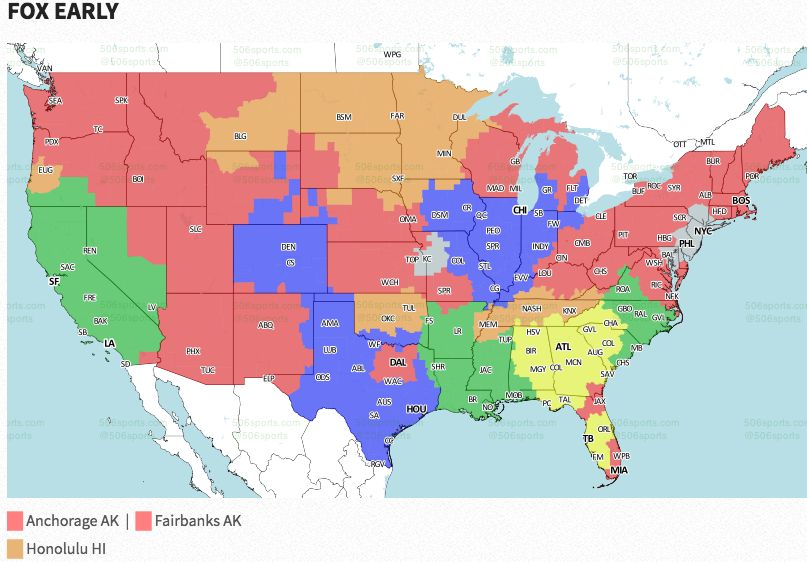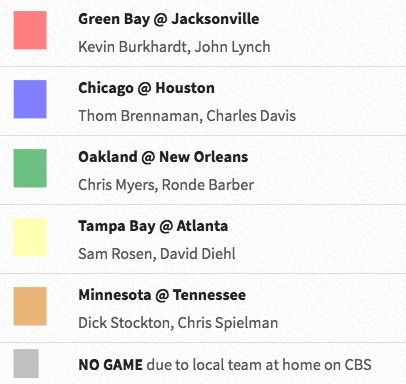 FOX has five early games on the Sunday slate: Green Bay at Jacksonville, Chicago at Houston, Oakland at New Orleans, Tampa Bay at Atlanta, and Minnesota at Tennessee.
Despite Jacksonville being a small media market, this game between the Jaguars and the Packers gets a huge boost nationally because of Green Bay's massive fan base. The Denver metro area gets the Bears at the Texans. This could be from Bears head coach John Fox's time as the Broncos head coach.
The Charlotte metro area will get the Raiders at the Saints because of the Carolina Panthers' rivalry with New Orleans. To get Buccaneers at Falcons, you'll have to be in either metro region, as this game is too NFC South centric for a national audience. Minnesota at Tennessee picks up the Oklahoma City metro area thanks to Sam Bradford being the new starting quarterback for the Vikings.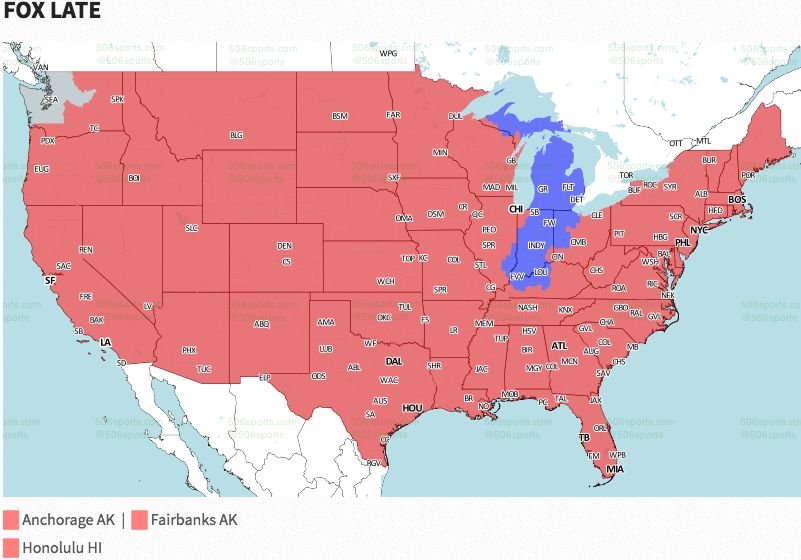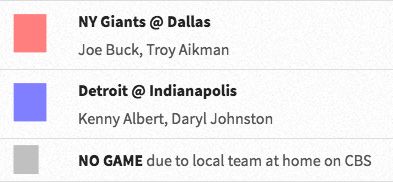 For the two late games on FOX, most of the United States is going to the Joe Buck and Troy Aikman calling the New York Giants at the Dallas Cowboys. This is a huge NFC East rivalry game. Rookie Dak Prescott will be making his first start at quarterback for the Cowboys
The Detroit and Indianapolis metro areas will get the Lions at the Colts in Week 1. Kenny Albert and Daryl Johnston will be calling this game with two great quarterbacks in Matthew Stafford and Andrew Luck. The Lions and the Colts need more than just great play under center from their signal callers to reach the NFL Playoffs this season.
This article originally appeared on