NFL VP of Officiating Blandino visits Cowboys to clarify Dez Bryant non-catch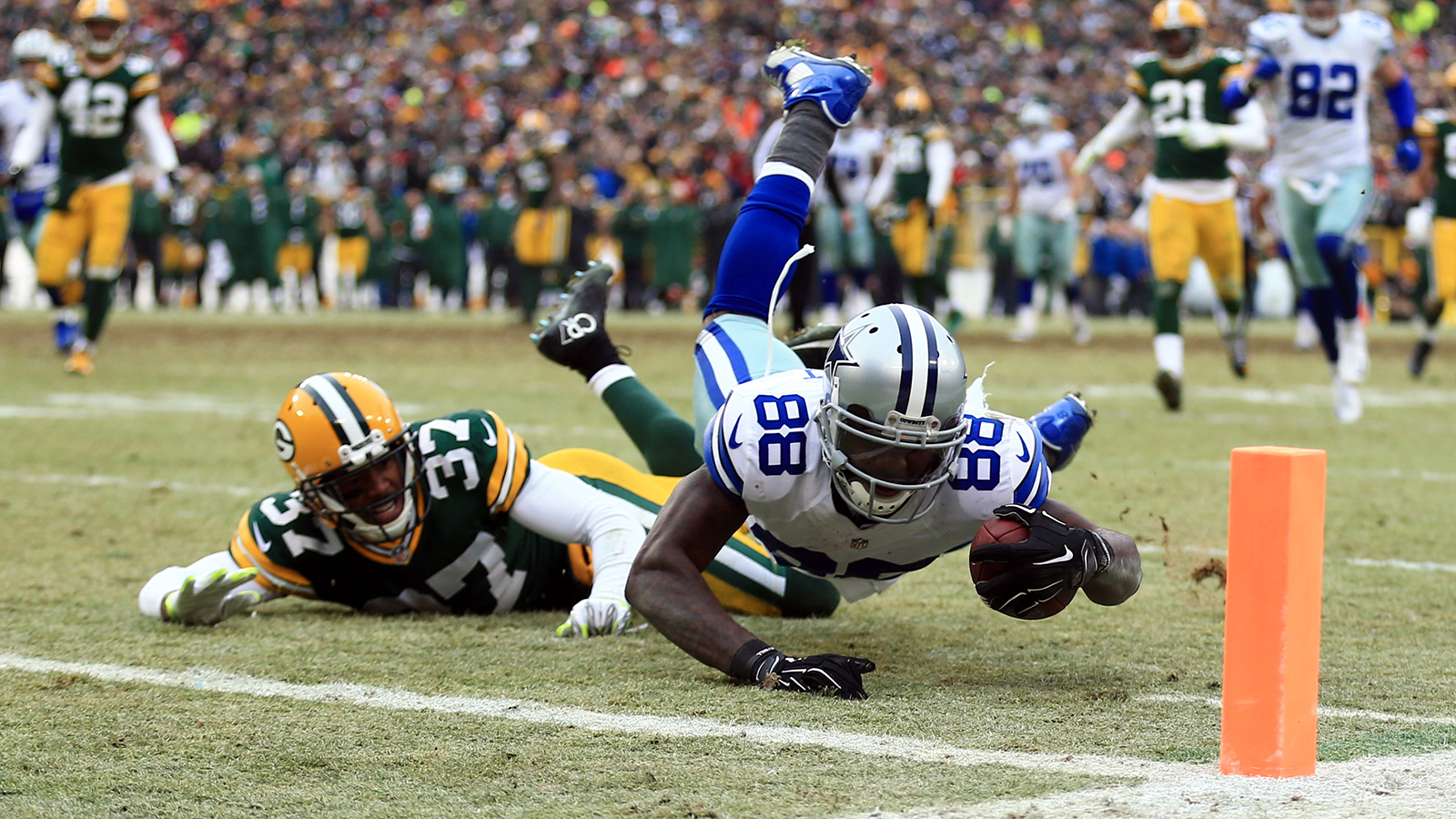 We're more than six months removed from the NFC's Divisional Round battle between the Dallas Cowboys and the Green Bay Packers, but the sting from the game's second-to-last series remains for Cowboys fans.
If you need a refresher, the Cowboys were trailing by five points with 4:42 to go in the fourth quarter and they were faced with a 3rd-and-2 at the Packers' 32 yard-line. Cowboys quarterback Tony Romo read the defense to be pinching in toward the first-down sticks, and he opted to launch a go route over the top to a streaking Dez Bryant. The star wide receiver showed off his impressive vertical and went up to make an incredible catch. There was one problem–Bryant switched hands with the ball as he came down to the ground and after a coach's challenge, the ruling on the field was incomplete.
The ruling sparked a controversy that extended well beyond Twitter and soon every Cowboys fan was buzzing about the decision. The NFL's VP of Officiating, Dean Blandino, felt that it was best to clarify the reasoning behind the call one more time to the people who care about it the most.
"Not a catch," Blandino said Friday at the NFL officiating clinic in Irving, per the Star-Telegram. "We went through that process with the committee. Didn't change the rule. Tried to clarify it. We really feel that the way the rule is written now, the way it's being applied, allows us to be as consistent as possible."
Although Blandino and his crew have gone through the process of making the ruling easier to understand, he reiterated that the concept remains the same.
"The message to the coaches and players — because we've gone out and visited with every staff — is if you're falling to the ground to make the catch, then you have to maintain the control when you land," Blandino said. "And if you reach or do anything with the football, that's not going to trump that requirement to maintain control."
After being caught partying on the Cowboys' team bus last summer on a video revealed by TMZ, Blandino also felt the need to clarify why he was there to deliver the Cowboys a personal explanation.
"I wanted to make sure that I was in Dallas this year, because obviously it was a controversial play," Blandino said.
This is probably not the decision Cowboys fans wanted to hear, but any decision in favor of the catch would have came too late anyway. Instead, committed fans everywhere can continue to use this decision as leverage for the next time the Cowboys are on the wrong end of a questionable officiating decision. Like most NFL fans, they can and they will exercise this right.
(h/t Star-Telegram)
Photo Credit: Andrew Weber/USA TODAY Sports