NFL Trade Rumors: Sheldon Richardson to Cowboys?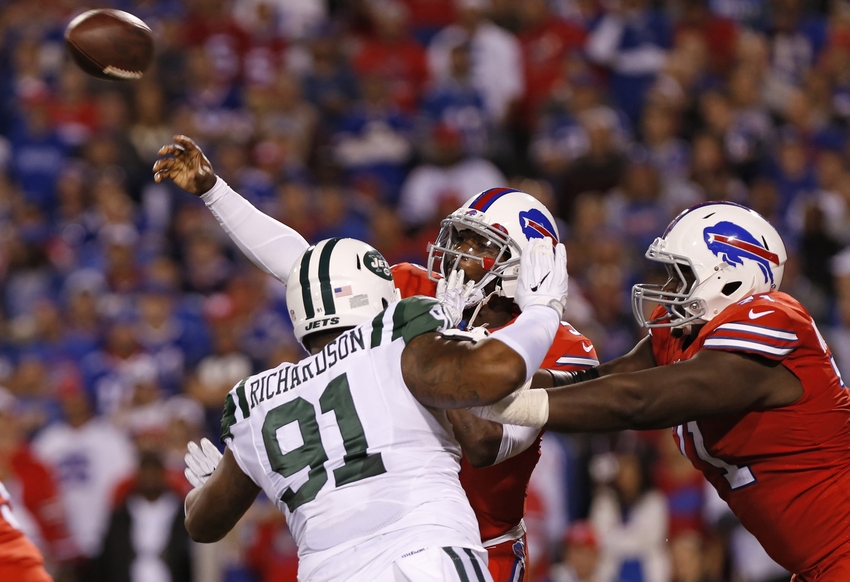 Could the Dallas Cowboys swing a trade for Sheldon Richardson before the NFL trade deadline? 
The Dallas Cowboys are in control of their own destiny following their Sunday night win over the Philadelphia Eagles. They lead the NFC with a 6-1 record and are in second place in the NFL, trailing only the New England Patriots. However, they could stand to upgrade their team ahead of the NFL trade deadline. According to ESPN's Todd Archer, the New York Jets called the Cowboys about defensive tackle Sheldon Richardson.
The New York Jets have called the Cowboys about Sheldon Richardson, but he is to make $8.069 million next season as part of his fifth-year option, and has some off-field issues. (He was suspended for one game this season).
Archer discusses how Richardson's cap hit might be a bit too much for the Cowboys to handle. However, they have some options if they need to clear some cap space. Dallas could rework Tony Romo's contract or simply trade him. There's enough bad quarterbacks in the NFL that if the Cowboys put Romo on the market, they'd get calls despite his health.
Another option is releasing linebacker Rolando McClain. He is currently suspended and won't be back until late in the season. Releasing him would clear $1.9 million of cap space. The Jets have Muhammad Wilkerson and Leonard Williams. Both play the same role as Richardson, making him expendable.
Richardson has 28 tackles and 1.5 sacks so far this season. His best year came in 2014, when he had eight sacks and 66 tackles. Richardson's career high in tackles is 77, set back in his rookie season in 2013.
Richardson would be a solid fit with the Cowboys. They have very little pressure up front and Dallas has struggled to get after the quarterback. While Richardson wouldn't help as much as an edge rusher like Cameron Wake, he would help them generate a pass rush down the middle.
More from FanSided
This article originally appeared on