NFL Trade Deadline 2016: Tracking Every Rumor and Deal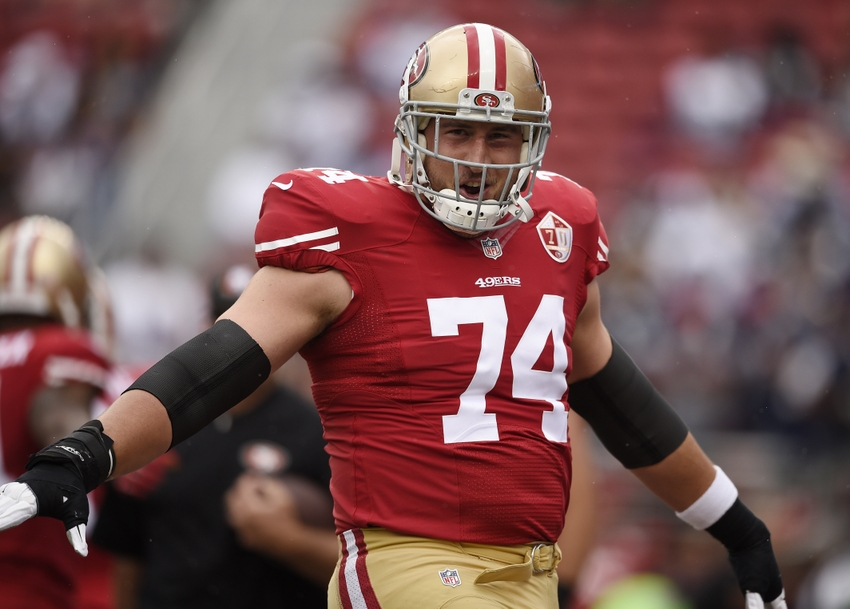 Tracking every rumor and reported deal ahead of the 4 p.m. ET 2016 NFL Trade Deadline on Nov. 1
The 2016 NFL Trade Deadline is upon us. At 4 p.m. ET on Tuesday, Nov. 1, teams will no longer be free to wheel and deal as they please to try and get deals done. However, there is still plenty of times for teams to be in contact and make something happen before Tuesday's deadline. Let the rumors and rampant speculation commence (or just keep going)!
We've already seen one blockbuster trade go down on Monday. The New England Patriots elected to send one of their best defensive players, Jamie Collins, to the Cleveland Browns in exchange for a compensatory third-round pick. This was an odd deal considering the minuscule price and the fact that the Pats could've let the linebacker walk as a free-agent at the end of the year.
There are plenty of other big names being talked about (at least) leading up to the deadline. It seems that offensive tackles like Joe Staley and Joe Thomas are being talked about. Moreover, cornerbacks like Joe Haden and wide receivers such as Torrey Smith and Alshon Jeffery have been rumored to be part of discussions as well.
Keep track of everything leading up to Tuesday's NFL Trade Deadline, below:
— The Dallas Cowboys have been contacted by the New York Jets regarding Sheldon Richardson, per Todd Archer of ESPN. It's unlikely a deal gets done, but many other teams have discussed a Richardson deal as well.
— Matt Miller of Bleacher Report says that a deal for Chicago Bears receiver Alshon Jeffery is unlikely to happen before the deadline.
— In addition to the Sheldon Richardson talks, the Cowboys are also said to be interested in veteran Cameron Wake of the Miami Dolphins, per SiriusXM NFL.
— TRADE: The Tampa Bay Buccaneers have traded cornerback Jonathan Banks to the Detroit Lions for a seventh-round pick, first reported by ESPN's Adam Schefter.
— Joe Haden isn't the only cornerback the Browns may trade as they've also discussed the possibility of dealing Tramon Williams, per Ian Rapoport.
Many times, the NFL Trade Deadline comes and goes without a whimper. With so many big names rumored and one big deal already in the books, though, you have to think this weird season may get even weirder on Tuesday.
More from NFL Spin Zone
This article originally appeared on