NFL Thanksgiving 2016: What Each AFC Team Should Be Thankful For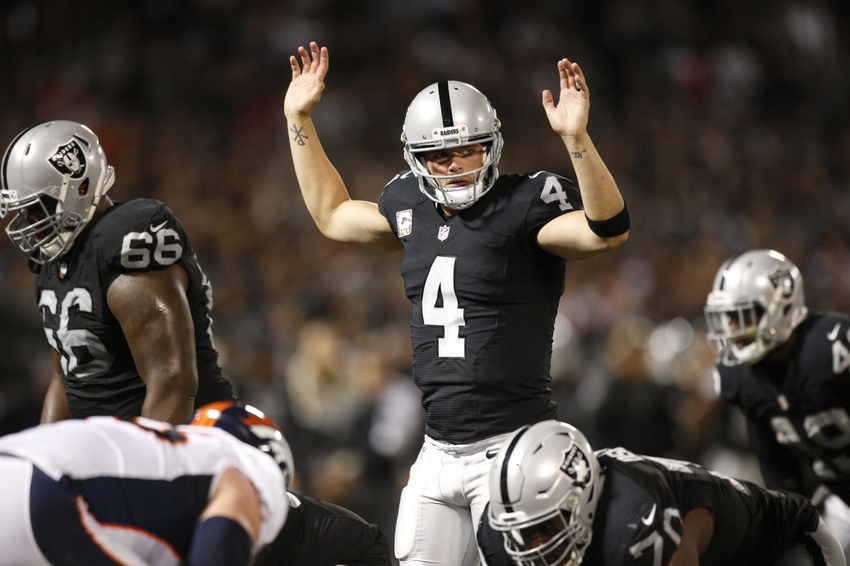 For the Thanksgiving holiday, what should each NFL team in the AFC be thankful for entering Week 12?
It's the season to be thankful for the things we have. Personally, I'm excited about the football and food. However, I'm sure for others this holiday has a bit of a deeper meaning. Even for NFL teams and players have things to show their gratitude for in the 2016 season.
Starting in the AFC, we'll look at what each team in the NFL has to be thankful for entering Week 12 of the 2016 campaign.
For the sake of organization for the readers It will be broken down into divisions, starting with the AFC East. Happy Thanksgiving!
New England Patriots
The Patritos need to be thankful for the entire past 15 years. They've been blessed with arguably the greatest coach/general manager and quarterback of all-time. Sure, plenty of people will say, well I'd rather lose than win like they have. Well those people's teams are probably losers—so be thankful you can celebrate and not hate.
Miami Dolphins
These Dolphins need to be thankful that there appears to be a culture change happening In Miami. Former head coach Joe Philbin desperately needed to go and current head coach Adam Gase has this team heading in the right direction. They also need to be grateful that assumed awful trade with Philly prior to the draft ended up with them landing Laremy Tunsil and Kiko Alonso.
Buffalo Bills
Rex Ryan's Bills need to be thankful they are far enough north that the New York City media ignores them as a New York team. The fact that they haven't been to the playoffs this millennium and their head coach is a raving buffoon goes largely overlooked. Be thankful many people don't really care about New York state.
New York Jets
They still need to be grateful for Joe Namath. If not for their Super Bowl III victory, this team would be an unmitigated historical embarrassment. Namath is to the Jets what Mark Messier was to the New York Rangers. New York always has the successful franchise (Yankees, Giants, Devils) and the embarrassment (Mets, Knicks, Rangers, Jets). Yes, I know this theory doesn't work out for basketball, but the Nets will be good again one day—maybe.
Baltimore Ravens
The Ravens need to be thankful they are no longer the Browns. The Cleveland curse was immediately broken as they drafted Johnathan Ogden and Ray Lewis in the first round after the move. They also have won two rings and drafted a franchise quarterback. The Browns still haven't had a quarterback start 16-straight games in one season since the early 70s. Baltimore has been a wildly successful franchise and it's always good not being the Browns.
Pittsburgh Steelers
What can you say, the Steelers can make a case they are the greatest franchise in NFL history. They also need to be thankful that they can draft just about any wide receiver and linebacker and those players wind up being great. Of course, that is thanks to a strong front office and not luck. The killer bees are the envy of offensive coordinators everywhere as well. Big Ben, Brown, Bell and even the suspended Bryant.
Cincinnati Bengals
It's been a tough year in Cin City and a recent hamsring injury to their star player A.J. Green hasn't helped. They also just lost Gio Bernard to a torn ACL. However, they should be thankful for all their young talent. They are set for a long time with Andy Dalton, Gio, Green, Jeremy Hill, Geno Atkins and Vontaze Burfict.
Cleveland Browns
The Browns need to be thankful for LeBron James. Thanks to The Chosen One, the people in Cleveland have some joy and don't have to dwell on their winless football team. Aside from that, there is very little for Browns fans to be thankful for since Jim Brown. Still, even a dumpster fire can create warmth for the cold.
Houston Texans
The Texans need to be grateful they are in the lowly AFC South, which is consistently among the worst divisions in football. They are a sub-500 team in just about any other division and have no shot at the playoffs. Although, he was always supposed to be great, they should also be thankful Jadeveon Clowney has decided to play like a strong NFL player right when they needed him most.
Indianapolis Colts
They need to be counting their blessings they went from Peyton Manning to Andrew Luck. Despite a clown of an owner and completely incompetent general manager, Luck is good enough to keep them competitive and relevant. Manning was also able to drag that often terrible defense deep into the playoffs repeatedly. Just once since 1999 have the Colts been a well-constructed team, yet they are one of the most successful teams because they've landed elite quarterbacks at the top of their draft. They were terrible at the right time.
Tennessee Titans
The Titans should be thankful DeMarco Murray isn't completely washed up. He has helped them pull off quite a few big wins and has been very impressive this season. After the Cowboys ran him into the ground and he was a nightmare in Philly, the Titans took a big risk trading for him. He has proved to be a tremendous acquisition and has been a top running back this season.
Jacksonville Jaguars
Despite Blake Bortles' disastrous season, the Jags need to be thankful for their bright future. This team is loaded with young talent on both sides of the ball on all levels. Repeatedly having top picks year after year will do that for you. As long as Bortles can get back close to what he was last year, this team has a lot to look forward to and could easily take over the AFC South as soon as 2017.
Oakland Raiders
How can the Raiders not be thankful? They've been so bad for so long and now they are stocked with young talent and are sitting atop the division at 8-2. They haven't won nine games in well over a decade. No team, with the exception of the Pats, should be more thankful than the Raiders. They should also be thankful they changed "The Tuck Rule."
Kansas City Chiefs
The Chiefs need to be grateful that they keep pulling out miracles week after week. Even though their luck ran out last Sunday, they are still hanging in there despite close calls, injuries and an overall lack of offensive fire power. There is a chance they won't be so thankful in a few weeks, though. This team has the potential to fall off a cliff. Their two upcoming games with the Broncos will make or break them.
Denver Broncos
The Broncos have to be thankful for their defense. The fact they won a Super Bowl with arguably the worst statistical quarterback of all-time last year is a miracle in today's NFL. That defense is carrying another garbage quarterback this season. What this defense has done with those quarterbacks is one of the most impressive feats in recent memory by one unit of a team.
San Diego Chargers
It's tough being optimistic if you're a Chargers fan. They are one of these teams like the Dolphins, Texans and Bengals that even when they are good they find a way to be bad. At least they have Philip Rivers. By every measure other than postseason success, Rivers has been every bit as good as Ben Roethlisberger and Eli Manning who were both in his draft class and future Hall-of-Famers. The Chargers are a team that will come out of nowhere one of these years and make a deep playoff run.
This article originally appeared on