NFL Thanksgiving 2016: Appetizer, Entree and Dessert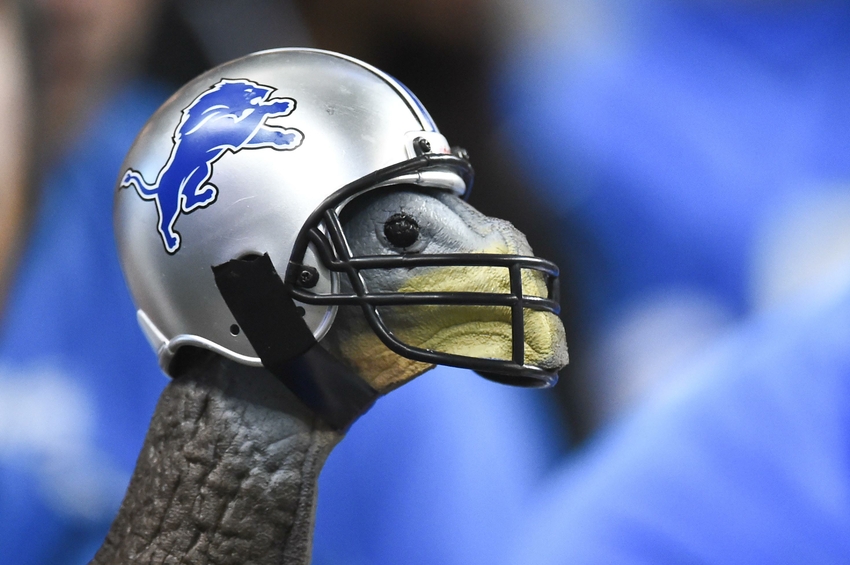 Hungry for some NFL action? The league once again has three games on Thanksgiving and each is stuffed with plenty of intrigue.
Happy Thanksgiving to all. And here's hoping you get the chance to spend the day with family and friends. But while you're busy with the turkey and the trimmings, there are three NFL contests that are all stuffed with intrigue and importance.
The Detroit Lions and Dallas Cowboys will once again play host on Thanksgiving Day, taking on the Minnesota Vikings and Washington Redskins, respectively. And in primetime, the Indianapolis Colts host the Pittsburgh Steelers. All six clubs are either in first place or within shouting distance of the division lead. You get a pair of traditional divisional rivalries, as well as a pair of AFC playoff contenders.
Dallas is not only the league's hottest teams, but owns the NFL's best record at 9-1. They have an opportunity to sweep the Redskins for the first time since 2013. Given the Cowboys' history on Thanksgiving (29-18-1), you have to like their chances. Of course, Jason Garrett's team was humbled at home by the Carolina Panthers at this time a year ago, so stay tuned.
The Lions are coming off a 7-9 season in 2015 but have already won six games this year. Quarterback Matthew Stafford is enjoying a terrific campaign and the team plays just enough defense to get the job done. Detroit is in hot pursuit of a division title, something they haven't managed since 1993. Completing a sweep of the Minnesota Vikings would be a huge step in the right direction.
After a quick nap after dinner, enjoy Ben Roethlisberger and the explosive Steelers attack on the road at Indianapolis. The Colts will be without quarterback Andrew Luck but they won't go down easy in front of the home folks.
Here's the NFL's menu for Thanksgiving Day.
Appetizer: Minnesota Vikings (6-4) at Detroit Lions (6-4)
Anyone remember when the Detroit Lions couldn't win a game on Thanksgiving Day? Does anyone recall many complaining about the traditional early game in the Motor City? There were some who suggested that the franchise, who began hosting this holiday affair back in 1934, be given Turkey Day off.
Let's hope that never happens. And in case you haven't been paying attention, this club has suddenly become a tough opponent on the final Thursday of November. The Lions have won three straight on Thanksgiving, beating the Green Bay Packers (40-10), Chicago Bears (34-17) and Philadelphia Eagles (45-14) by a combined 119-41 score.
Here come the Minnesota Vikings, who snapped a four-game losing streak last Sunday with a 30-24 victory over the Arizona Cardinals. Mike Zimmer's offense continued to have its issues, but was bailed out by a couple of big scoring plays by the defense (Xavier Rhodes' 100-yard interception return) and special teams (Cordarrelle Patterson's 104-yard kickoff return).
Then again, the Lions come off a 26-19 win last week over Jacksonville with an assist from their other units as well. Wide receiver Andre Roberts took back a punt 55 yards for a touchdown and safety Rafael Bush returned a Blake Bortles interception 39 yards for a score.
Three weeks ago, the Lions used some late heroics to knock off the Purple Gang at Minnesota in overtime, 22-16. A victory here would complete a season sweep of the Vikings and give Jim Caldwell's team a one-game lead in the division.
Here's one thing you can count on. It will be close. Dating back to the final game of the 2015 season, Detroit has played 11 consecutive games decided by seven points or less. They also own a 7-4 record in those contests.
Entree: Washington Redskins (6-3-1) at Dallas Cowboys (9-1)
How 'bout that NFC East?
A year ago, the Washington Redskins (9-7) and Dallas Cowboys (4-12) combined for a 13-19 record. The 'Skins mark was good enough to capture a division title, while Jason Garrett's club finished in the basement.
Things have certainly changed this year. In 2015, the division as a whole combined for a 26-38 record. Just 11 weeks into this season, the Redskins, Cowboys, New York Giants and Philadelphia Eagles own a 27-12-1 slate. For reference, the Cleveland Browns as a team have 11 losses this year.
Back to this Thanksgiving Day clash, it's the eighth time Dallas and Washington have met on Turkey Day. And talk about two hot teams? Following a 20-19 home loss to the Giants on opening weekend, the Cowboys have won a franchise-record nine straight games. Since opening 0-2 this season, Jay Gruden's club has lost just one game and tied another (6-1-1).
We will see the league's leading rusher in Cowboys rookie running back Ezekiel Elliott, who's totaled 1,102 yards and nine touchdowns on the ground in 10 outings. Meanwhile, fellow rookie Dak Prescott has had the hot hand as of late. He's thrown two or more touchdown passes in five straight games. In the last two weeks vs. the Pittsburgh Steelers and Baltimore Ravens, he's totaled at least 300 yards through the air.
Redskins quarterback Kirk Cousins has been no slouch this season, completing 67.2 percent of his throws and 17 scores while being picked off seven times.
Back in mid-September, Dallas rallied for a 27-23 win at FedExField. But it's worth noting that the 'Skins are 3-1 in their last four road games in this series. Given the state of both defensive units, this looks like a free-for-all on Turkey Day.
Dessert: Pittsburgh Steelers (5-5) at Indianapolis Colts (5-5)
So what can we really expect on Thanksgiving night at Lucas Oil Stadium? We know now that Colts quarterback Andrew Luck has been ruled out for this game with the Pittsburgh Steelers. The five-year veteran is currently in concussion protocol after being injured at some time during the team's 24-17 win over the Tennessee Titans on Sunday.
Chuck Pagano's team is just one game behind the 6-4 Houston Texans in the AFC South. But for this week, it will be up to backup Scott Tolzien to outlast Ben Roethlisberger and the explosive Pittsburgh attack. The Colts will likely be relying on 12-year veteran running back Frank Gore more than usual. He's totaled 843 yards from scrimmage and seven touchdowns to date in 2016.
Of course, the Steelers have quite the player at the same position as well. Le'Veon Bell totaled 28 carries for 146 yards and a touchdown last Sunday in the club's 24-9 victory at Cleveland. He added eight catches for 55 yards, giving him 201 yards from scrimmage in the 15-point win.
As for Roethlisberger, he has to be looking forward to another crack at the Colts' defense. Over the past two seasons, the Steelers have defeated Indianapolis twice and by a combined score of 96-44. In those contests, Big Ben threw for as astounding 885 yards and 10 touchdowns without an interception.
So what can Pagano and company do to slow down the Pittsburgh offense this time around? A healthy dose of ball control with Gore as the focal point would help. In any case, we could see some fireworks at Indianapolis given the likes of Bell, Antonio Brown, T.Y. Hilton and Donte Moncrief on the field.
This article originally appeared on