AFC East Stock Market: Week 10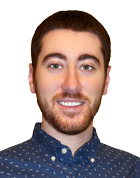 The NFL regular season is more volatile on a week-to-week basis than the Stock Market. A team that lost by several touchdowns the week before can follow up with a blowout victory. Players who are responsible for the blame one week could be responsible for a game-winning play the next.
With Week 9 of the regular season in the books, let's take a look at three AFC East players who saw their stock rise, and three AFC East players who saw it fall as we head into Week 10.
THREE UP
Sammy Watkins, wide receiver, Buffalo Bills
After a rough few weeks that included calling out fans for being "losers" on Instagram, Sammy Watkins made his return to the field in a big way on Sunday. Not only was he the only Bills receiver to record a catch, but he had eight receptions for 168 yards and a touchdown, most of which came when he was lined up against Pro Bowl cornerback Brent Grimes. He accounted for 92.8 percent of the team's receiving yards, the highest single game percentage since 1999, and he looks like he's returned to form.
Chandler Jones, defensive end, New England Patriots
Chandler Jones said after Sunday's game that he was just trying to get his Madden rating up, and he likely did just that. He's been an outstanding pass rusher for the Patriots in 2015, recording a sack in his fourth consecutive game to give him 9.5 on the season — the most in the NFL. The sky is the limit for Jones and he has a favorable matchup against the Giants coming up this week.
Eric Decker, wide receiver, New York Jets
In seven games, Eric Decker has caught six touchdown passes, second-most in the NFL among all wide receivers. He's been a touchdown-scoring machine for the Jets this season, and while his yardage numbers aren't eye-popping, he's an important red zone target for Ryan Fitzpatrick. A meeting with the great, young secondary for the Bills on Thursday night will be a test for Decker.
THREE DOWN
Chris Ivory, running back, New York Jets
For the third consecutive game, Chris Ivory has failed to top 50 rushing yards, totaling just 84 yards in those three contests. Additionally, he's averaging just 1.5 yards per carry in his last three games and has raised cause for concern of late. Ivory had been one of the best backs in the league early in the season, but his effectiveness has surprisingly gone by the wayside. He claims that he is not playing hurt. He'll need to get back on track if the Jets hope to make a run at the playoffs.
Dan Campbell, head coach, Miami Dolphins
After beginning his tenure as Miami's head coach with two dominant wins, Dan Campbell has found himself with question marks in his last two contests. He's now lost two consecutive divisional contest by wide margins and didn't appear to have his team ready to play against the Bills on Sunday. To make matters worse, he struggled with clock management at the end of the first half, forcing his offense to go for it, and fail, on fourth down with just two seconds left.
Antonio Cromartie, cornerback, New York Jets
Ivory isn't the only starter struggling for the Jets. Their $150 million secondary is, too. Among them, Antonio Cromartie has been ineffective in the past month, and on Sunday, he was burnt for his sixth touchdown allowed of the season. The Jets' secondary is on a historically bad streak and much of that can be attributed to Cromartie's struggles against receivers that aren't considered to be elite.
MORE NEWS:
Want stories delivered to you? Sign up for our NFL newsletters.