NFL Standings for Each Division After Week 13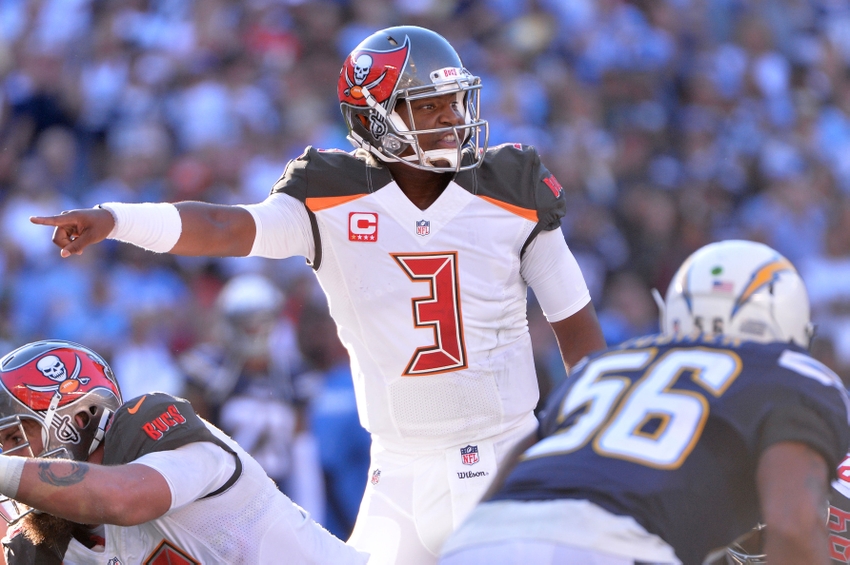 NFL Standings in each division following a wild Week 13 action with playoff races tightening throughout the league.
Another wild Sunday is in the books and there were crazy finishes all around the league. For instance, the Kansas City Chiefs won a thriller over the Atlanta Falcons thanks to a pick-2, or a two-point conversion that got picked off and taken back. With results such as that, you better believe there's shakeups in the NFL standings.
This is the time of year when every team has the postseason in mind every time out. While that may be the case throughout the year, it's the most prevalent thought in teams' minds now. Subsequently, the entertainment and drama are at an all-time high.
Following Week 13 with Monday's game still to be played, here are the NFL standings in each division with a brief rundown of what's going on (Note: x denotes clinched playoff berth):
AFC East
1. New England Patriots (10-2)
2. Miami Dolphins (7-5)
3. Buffalo Bills (6-6)
4. New York Jets (3-8), Play Monday Night
At this point, the story out of the AFC East is about as boring as it gets. The New England Patriots keep winning because they're the Patriots. Then you had teams like the Miami Dolphins and Buffalo Bills poised to make a run who lost in Week 13. Ho-hum, the beat carries on.
NFC East
x – 1. Dallas Cowboys (11-1)
2. New York Giants (8-4)
3. Washington Redskins (6-5-1)
4. Philadelphia Eagles (5-7)
The Dallas Cowboys are the first team in 2016 to clinch a playoff berth as they had a big week overall and in the division. Not only did they prove a lot on Thursday with a big win when they weren't at their best, but then everyone else in their division lost on Sunday. Subsequently, they can clinch the NFC East in what's going to be a huge Sunday Night Football matchup with the New York Giants. Meanwhile, the Washington Redskins will need to step it up to stay Wild Card relevant.
AFC North
1. Baltimore Ravens (7-5)
2. Pittsburgh Steelers (7-5)
3. Cincinnati Bengals (4-7-1)
4. Cleveland Browns (0-12)
It's a two-team race at the top of the AFC North, just as it has been all season. And both of these two teams in the Ravens and Steelers picked up needed wins in Week 13 to keep things tight. Both of these teams are really hitting their stride right now and could conceivably win out. Therefore, one loss by either could cost them the division. That's the type of drama that the NFL is all about.
NFC North
1. Detroit Lions (8-4)
2. Minnesota Vikings (6-6)
3. Green Bay Packers (6-6)
4. Chicago Bears (3-9)
While everyone has been waiting on them to fall off, the Detroit Lions seem to only get stronger as the 2016 season wears on. Many people were expecting them to falter on Sunday on the road against the New Orleans Saints. Instead, Matthew Stafford and company came out and delivered a gem in a decisive victory. However, they have to keep an eye on the streaking Green Bay Packers. They're getting into somewhat of a rhythm and remain within striking distance.
AFC South
1. Houston Texans (6-6)
2. Tennessee Titans (6-6)
3. Indianapolis Colts (5-6), Play Monday Night
4. Jacksonville Jaguars (2-10)
This is by far the worst division in football, but that means that the race to win the AFC South could come down to the wire. With an Indianapolis Colts win over the New York Jets on Monday night, that will leave three teams all having a 6-6 record. What this division truly could come down to, though, is a big Week 17 clash between the Texans and Titans. I don't know about you, but I'd avoid that scenario by any means necessary if I'm Houston. The last thing I'd want is Brock Osweiler in a pressure situation right now.
NFC South
1. Atlanta Falcons (7-5)
2. Tampa Bay Buccaneers (7-5)
3. New Orleans Saints (5-7)
4. Carolina Panthers (4-8)
Lo and behold, if it's not the Tampa Bay Buccaneers making a big run. Right now, the Bucs would be the second Wild Card team out of the NFC. That being said, they are a team on the rise while the Falcons seem to merely be holding on for dear life at this point. It wouldn't surprise me at all if Jameis Winston kept the spark alive and had Tampa emerge as the shocking NFC South winners for the 2016 season.
AFC West
1. Oakland Raiders (10-2)
2. Kansas City Chiefs (9-3)
3. Denver Broncos (8-4)
4. San Diego Chargers (5-7)
This division is so good with even the Chargers being a competitive team at the bottom of the standings. Thursday Night Football between the Raiders and Chiefs is going to be huge. Kansas City thrashed Oakland the first time the two teams met, but the Raiders have that mojo working in a big way right now. As such, that's a matchup deserving of primetime that you'll 100 percent want to be a part of.
NFC West
1. Seattle Seahawks (8-3-1)
2. Arizona Cardinals (5-6-1)
3. Los Angeles Rams (4-8)
4. San Francisco 49ers (1-11)
Following the Seahawks rebounding with the big Sunday Night Football win over the Panthers, they'd have to completely collapse to not win the division. They're the only team above .500 right now and the only team with any semblance of consistency. Perhaps the only other thing to look for is if the Cardinals could make a run at the Wild Card, which still seems unlikely.
This article originally appeared on